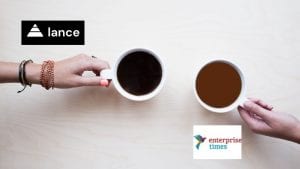 Enterprise Times had the opportunity to talk to Oona Rokyta, co-founder and CEO of Lance Bank. Lance has just brought its product to market after a period of education for its target market, freelancers in the US. My first question was to ask Rokya for a brief description of the company.
"With Lance, we provide a business banking account that not only helps manage and organise your funds today but also optimise your growth into the future as an independent worker."
Why did you set up Lance?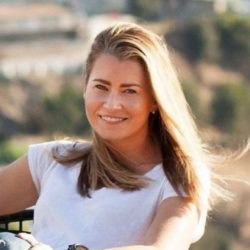 "All the Co-Founders are former freelancers. We found the need and the desire to have a CFO in our pockets as we ran our businesses. We not only wanted to have the typical bank statements of our historical spending over the past month or a year, but we also wanted to get a better sense of how to organise our income for the best possible use and even get a projection into the future."
Over the last year, Rokyta has talked to many freelancers and accountants who have shared similar woes. The available accounting systems do little to help manage income and savings. Lance aims to solve that challenge by working for freelancers with their finances rather than providing a historical view of them.
Rokyta added: "We found that most people struggle just with the basics. How much do I pay myself in salary? How much do I withhold for taxes? And how much do I set aside for business expenses and even savings? Our account helps to funnel the right percentage of any income you have to those four allocations immediately, and then you can work with us to adjust those allocations as you grow, as a business."
The journey
Lance has begun its journey to solve the problems faced by freelancers. Enterprise Times asked Rokyta what her vision for Lance is?
"The vision is helping to stabilise people in terms of addressing their salaries, taxes, business expenses and savings that we've set up our sub-accounts around today—then helping them grow towards successful growing businesses, with more substantial profits. Then not having to even think about their allocations towards various benefits like retirement savings and health care. We look forward to being the banking account that takes care of your basic bookkeeping, some simple accounting and that helps make money for you in addition to your business."
Lance launched earlier this year. How is the company doing?
"We have two offices, Israel and the US, with under a dozen employees. We have 1,000s of customers using us currently, and this is just after two months of having launched the public product. Our revenues are steadily growing with a million dollars in deposits already."
On Product
What's on the product roadmap in the short to medium term?
"We are looking beyond the four accounts that are working well for our account holders. We're looking at increasing the return. A lot of people are interested in cashback opportunities or increasing the dividends from their savings account. We're looking to increase those considerably over the industry rates. Then also largely looking at retirement savings and those things that people are looking to increase their investment in, in a very reasonable way alongside their other spending and saving habits."
Does that mean you'll be integrating with retirement plans?
"We are looking at various brokerages, in terms of partnerships. We found that only about 20% of freelancers have adequate savings for longer-term retirement and savings. Overwhelmingly, people have inadequate cash reserves. This is something that we can help with and automate in the way that most employers automate a match with 401K's."
Are you looking at working with other banks? How else are you looking to strengthen Lance through integrations?
"Barclays is also an investor, and we also work with Unit finance and Visa as both our compliance officer and then our debit card and payments provider. Blue Ridge Bank is our custodial partner in Virginia. Most of the integration opportunities are around benefits. There are things that we can do ourselves in terms of maximising the return on savings for people, as well as future lending opportunities that are more focused on our understanding of our account holders."
The inference is that Lance is unlikely to extend to the relationship to other banks, but there may be deeper ties with Barclays on the way.
Achievements
What have you achieved this year?
"We launched our banking account in the first quarter. Which is a sizable achievement. We did that in under six months, which was quite a bit faster than many others in the space. We are thrilled about our growth and how excited folks are that are using our accounts. Looking towards the second half of the year, we're looking to improve the value of our pro-subscription.
"Today, it means that you can automatically pay your quarterly taxes. You have a running Schedule C document, which can be really helpful for lending purposes and to document your profit and loss as a freelancer. We are then looking to expand that with other developments improving the value overall for all of our account holders."
Pre-launch, Lance had an interesting approach to increasing market awareness. Last year it hosted a series of webinars to track changes to PPP loans and ITIL loans. Rokyta added: "We created an interactive map of state by state where you could go as a freelancer. We had such a following amongst accountants and freelancers through all of that because we understood what people needed.
"We're not tackling this challenge from a business school: What's the size of the market and what's the opportunity here?  But what do people on the ground need? And then how do we scale? How much we can help them?"
It sounds like you're growing momentum even before you had a product available
"Yes, we had accountants sending their clients to us to get the latest [information]."
Can we expect to see Lance outside the US?
What are your plans for international growth? You talked about non-US citizens; what did you mean by that?
"There's three stages of growth. Some non-US citizens have registered employer identification numbers (EINs). They're running a business in the US, and have clients here. As long as you have an EIN and meet our fraud requirements, you can get a business banking account from us.
"The second stage is a lot of freelancers now have clients all over the world. The gaps are being filled by different technological advances and, frankly, need. We are looking to provide international wires and payments across borders. It's something that is required for any company in this market.
"Third, there's a huge market of freelancers in the US, about 68 million at latest count. We're looking to tackle that in a very focused way. But as we expand, there are certainly opportunities to address the needs of freelancers across the globe. We know that there are hundreds of millions of them working in this way."
Did you want to put a timeline against that third one?
"I think it's just future."
Route to market
Lance currently sells direct to freelancers. Rokyta shared that they are also starting to focus on specific markets, including students looking for side gigs and through platforms whether people are finding out how to become a freelancer. A recent release indicated that Lance might be working on technology to support accountants that work with contractors. Enterprise Times asked Rokyta how close that update is?
"Very, very close. It's actually something that we're already starting to do. That's just integral with the students and early-stage freelancers, where accountants get asked a lot of questions. Somebody with the Lance account will be that much more comfortable and organised, sitting down with our accountant."
On challenges
What are your challenges?
"The challenge writ large is reaching those freelancers that are questioning how to organise themselves. There's a lot of things that people are patching together today, and they are frustrated. Those tools aren't working for them the way that they anticipated. Convincing them that we can be that solution after struggling with their own spreadsheets or QuickBooks is the greatest challenge. There's been a promise of easier accounting and bookkeeping, which wasn't delivered on yet. For us to come out there and tell people that this promise will be delivered on and automated for them, people have to trust us. Then once they come on board, the feedback we've been getting has been phenomenal."
The book question
What's the latest business book you've read?
"I have a favourite that I always encourage people to read. It's not a more recent one, but I reflect on it often is The Power of Habit by Charles Duhigg. (Amazon Aus, UK, US)
"Chapter by chapter, it is a great reminder that whatever you're building, you have to be thoughtful of people's habits and their inclinations. If you're creating it, especially in technology products, how do you reward good habits?"