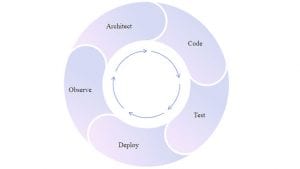 WSO2 has released Choreo, its integration Platform as a Service (iPaaS), to public beta. It is described as: "a single, all-inclusive platform for creating integrations, services, and APIs; managing APIs; and deploying services and APIs." It is aimed at organisations that are looking to accelerate their software development. It also targets those who are doing cloud-native engineering.
Eric Newcomer, WSO2 CTO, said: "Enterprises are increasingly leveraging cloud-native platforms to speed their time to market, scale-out rapidly, and increase agility. Yet it's still too hard.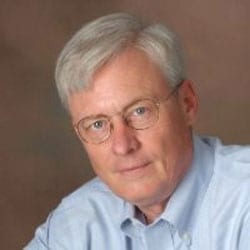 "It can take months or years to bring digital products into production as developers struggle with integration and the complexity of adopting cloud-native engineering practices and deploying on Kubernetes-based platforms. We're removing those roadblocks with Choreo, our next-generation iPaaS for cloud-native engineering.
 "Now developers at all skill levels can collaborate in producing enterprise-class code and APIs whether they prefer programming in low-code, code or even no-code using templates. And because it's an all-inclusive iPaaS, built on proven technology, enterprises can immediately focus on delivering business value."
What do we know about Choreo?
WSO2 has set Choreo up with a wide scope to help enterprise developers meet their cloud-native goals. It says Choreo has: "Everything you need to rapidly create integrations, services, and APIs; manage APIs; and deploy services and APIs in one place. Choreo also comes with a shared marketplace for all your APIs, event streams, and data sources. Easily recompose these in code and low-code."
Importantly, this is not just about creating and deploying apps. WSO2 has included tools to monitor and troubleshoot apps across their lifecycle. It is a smart move as it makes Choreo a complete multi-cloud app lifecycle platform that will appeal to many.
Also important is the scope of the platform. In addition to building apps, it allows organisations to create their own API marketplace. It plays well to those who are going through digital transformation projects. They can build and deliver APIs to their own applications. They can also make those available to partners. It helps open up their environment to customers and partners in a controlled fashion.
WSO2 is also looking at the integration of AI into the platform. From an early look at the platform, this seems to be more of an AI assistant to speed up certain tasks. For those doing this a low-code, this is a bonus.
The question is, how far can WSO2 take the AI-assistant support? Will it use it to scan code in real-time? Can the AI function look across all the code the organisation owns and suggest the right code snippet at the right time? If so, this will increase reuse, and less code means less chance of bugs.
Enterprise Times: What does this mean?
Nobody releases software anymore. Everything has to be a platform. In many cases, however, those platforms are just a platform in name only. That is not the case with Choreo. WSO2 has clearly invested significantly in the design and delivery of Choreo, which will pay dividends in the future.
The breadth of the platform is what makes this announcement interesting. However, that same breadth puts a lot of pressure on WSO2 to deliver and keep it fully maintained. For those interested in looking and playing with Choreo, you can sign up either through Google or GitHub and build an app.