Infor has been busy winning contracts around the globe. The company announced Accor IMEA, an augmented hospitality company had selected Infor to transform its accounting systems with Infor SunSystems. Accor IMEA has with more than 400 hotels in India, Middle East, Africa and Turkey. It will utilise Infor SunSystems, a financial management solution, on AWS. Info says the implementation will position Accor to manage its finances and accounts in an agile and intelligent way.
The transformation will position the group to benefit from an anticipated rebound in the region's hospitality sector. As the impact of the COVID-19 pandemic subsides and the region gears up for mega-events including Expo 2020 Dubai.
Automate and standardise financial management
Johny Zakhem, Accor IMEAT chief financial officer, said: "Infor SunSystems will enable us to automate and standardise our financial management. Making reporting easier and more accurate across our operations in the Middle East and boosting efficiency and helping individual hotels."
The hotel group was previously using an on-premises solution for its accounts in the Middle East. They wanted to migrate to a SaaS model on the public cloud to provide greater resilience. In addition to help standardise its systems, and improve overall efficiency, oversight and security.
Given the complexity of managing accounts across multiple jurisdictions, Accor needed a solution capable of providing a unified chart of accounts for its hotels across the region. While also being compliant with the internationally recognised Uniform System of Accounts for the Lodging Industry (USALI).
The SaaS solution also gives flexibility for members of the accounts teams to work remotely during the ongoing COVID-19 pandemic. This feature should provide greater operational resiliency.
Supporting planning
By adopting Infor SunSystems, Accor will also streamline its budgeting and forecasting processes. This will enable hotel managers to improve their ability to plan ahead. The company says it will also drastically reduce downtime caused by hardware problems and software updates.
More than 50 Accor hotels across Saudi Arabia, UAE, Egypt, Bahrain, Jordan, Qatar, and Oman already use the SunSystems solution. More hotels are in the process of migrating to the solution. Accor hopes to see about 200 hotels live on the platform by the end of the year.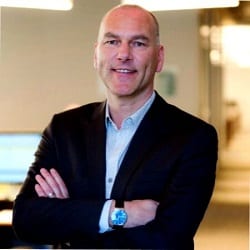 Stan van Roij, vice-president of hospitality solutions at Infor, said: "Accor IMEA is clearly demonstrating the value of SaaS, with the group moving from a capex-intensive model that required hardware to a far more efficient and flexible opex model."
Gillette Children's Specialty Healthcare
Infor has also won contracts in the US to support the cloud transformation journey of Gillette Children's Specialty Healthcare. The healthcare company selected Infor CloudSuite Healthcare for financial and supply chain management. Working alongside implementation partner Bails & Associates, Gillette will implement a solution that is scalable, sustainable, and forward-looking.
Infor CloudSuite, built on Amazon Web Services (AWS), will deliver embedded analytics and industry-specific functionality, and will enable employees to reduce manual data processes, quickly answer critical business questions, and analyze business performance and scenario planning.
Located in St. Paul, Minnesota, Gillette is a leading pediatric health system. The company has a long history of providing care to children with disabilities and complex medical needs. Gillette Children's required a new ERP solution with healthcare-specific capabilities. This included clinical integration, less reliance on third-party applications and a single source of truth for reporting analysis. Additionally, Gillette sought a partner with strong mobile capabilities. Handheld devices were needed to support field automation with real-time updates and remote data capture.
Care for patients
"The work we do at Gillette Children's Specialty Healthcare is important. Our teams care for patients who have some of the most complex, rare and traumatic conditions in pediatric medicine. It brings together many specialties and has a lot of moving parts. We needed a partner that could keep track of all of our evolving data and analytical needs," said Beth Risberg, supply chain manager at Gillette Children's Specialty Healthcare. "Infor software will help us transform the way we manage reporting and analysis across the organisation. It will work alongside our teams to achieve long-term strategic objectives."
Industry-specific financial capabilities will help Gillette reduce data-entry redundancies and produce more accurate and timely reports. This, in turn, will provide transparency that leads to improved budget management, effective cost-reduction strategies and more accurate forecasting. In addition, modern cloud-based supply chain software will help to drive inefficiencies out of back-office purchasing activities, increase visibility into purchasing activities, strengthen internal controls, better support compliance goals and reduce cost through enhanced supply chain processes and more effective supply management.
Enterprise Times: What this means for business?
Infor's contract wins are quite impressive in terms of disparate geographic locations and diverse sectors. Both contract wins demonstrate how technology can be leveraged by an organisation to improve business processes. In the case of Accor, digitally transforming its financial management and reporting. This is vital to ensure the company is in a better position to welcome the expected increase in visitors to the region. For Gillette Children's Specialty Healthcare, its improving patient outcomes which is literally a matter of life and death. The fact that the implementation will also enhance the financial performance of the healthcare company is additional bonus points. These contract wins demonstrate the Infor remains an important tech company and still have the 'IT' factor. Despite the recent changes in its international management in the last year or so.