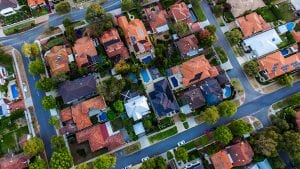 Significant amounts of new data are being generated from rich media sources, IoT devices, and daily communication channels. It is causing challenges in accessing, leveraging, and understanding critical details for business insight and decision-making.
Yet, many companies have work to do in unlocking value from their data. Location is a central component of most data – for example, an address or mobile phone location. When leveraged in business data, location provides a consistent and common thread to connect disparate data sources. It also provides a meaningful approach to enriching data quickly for machine learning (ML), artificial intelligence (AI), and advanced analytics.
Precisely's location intelligence capabilities and expertly curated datasets allow organisations to take a straightforward approach to organising, managing, and analysing their data for enhanced business insights.
Geocoding associates an address record with its specific point on the Earth's surface using latitude and longitude ("lat/long") coordinates, and vice versa. In today's global economy, having accurate and reliable location information regarding both customers and physical assets has become vitally important for many enterprises. In this article, we'll look at some specific ways geocoding can add value to your business.
Leverage the power of location
In business, insights derived from location intelligence are essential to risk management, regulatory compliance, pricing, and strategic planning. In today's data-hungry, hyper-competitive world, organizations looking for an edge are evaluating the foundation of their location intelligence strategy – geocoding.
Starting with information available in most business systems, an address, geocoding can enable organisations to simply join a valuable array of data which helps provide new insights, a more complete context, and drives more informed business decisions. For example, geocoding will translate a specific street address into precise latitudinal and longitudinal coordinates. Precisely's technology appends a unique identifier, the PreciselyID or a geohash to the output. The PreciselyID opens up a range of possibilities by simplifying the process to link your address data to a wealth of property or location data for a composite view of an address.
While there is a wide range of products on the market that can resolve street addresses to a geographic location, they are not all created equal. Many are limited to specific geographies and lack the sophistication to operationalize addresses across multiple countries or continents.
It's tempting to think of geocoding as a simple conversion process – input a street address or location name, output geographical coordinates. If that's all there was to it, buyers would justifiably look for the least expensive geocoder that delivers reasonably accurate results. However, there are many potential pitfalls in the geocoding process, particularly for multinational organisations. If you are unaware of these, not only might you obtain inaccurate geocodes, but you also might not realize they are wrong. This could have a major impact on your business outcomes.
Postal addresses around the world are inconsistent and complex
Too frequently, addresses are viewed as a simple identifier for a building or location. The truth is, an address is a complex multi-field labelling system that frequently changes.
Multinational organisations that use address data face increased challenges because of the varied and complex addressing rules across the globe. For example, in some countries, physical addresses and postal codes may not even exist. Other countries don't follow the concept of continuous house numbers. The list of addressing "exceptions" across the globe is long.
Reliable downstream analytics start with accurate geocoding
With this as a backdrop, IT departments are increasingly asked to automate business-critical processes across markets and business units. To be effective, consistent results are a must.
To achieve this, global organisations are taking a closer look at the risks associated with a poor or inconsistent approach to geocoding and its effect on automated business processes and downstream analytics. They've found that geocoding solutions that excel at address matching provide better positional accuracy. They also return metadata that effectively describes geocoding results. It all leads to better decisions regarding market analysis, risk assessment, pricing, asset management, and more.
If you don't get this step right, your data enrichment efforts could go awry. You could end up linking the wrong address to the wrong externally sourced data. Just as high-integrity data can drive good decisions, poor-quality data can drive bad ones.
For enterprise customers, geocoding must be capable of discerning nuanced details. One of Precisely's customers, a large financial services organisation dealing with home mortgages, improved its property valuation algorithms by more accurately determining which homes were multifamily dwellings.  In addition, they improved the positional precision of their housing data, which further improved the accuracy of their property valuation tools.
What is data enrichment?
Geocoding is about much more than providing a latitude/longitude coordinate. It provides a critical link between internally managed data (such as customers, vendors, and competitors) and a vast amount of externally sourced data.
Precisely helps businesses make the vital connections that amplify the value of their existing business data. It adds context through location intelligence. For every location, we assign a unique identifier, the PreciselyID. That identifier is the key that unlocks value in your business data. It adds context from our catalog of more than 10,000 attributes. Whether you want to add demographic or lifestyle data, risk profiles, weather, or crime data, the PreciselyID provides the critical link that opens up new possibilities for your data.
A major insurer, for example, may wish to assign attributes to an insured property using externally sourced data. That may include the distance or drivetime to the nearest fire station or whether or not the property is located in a flood zone. By enriching their property data with this additional location-based context, insurers can better assess the risk factors associated with each property.
Wrapping it up
Geocoding can help organisations connect their customers to the locations where those customers live, shop, work, commute, and recreate. It provides the critical first step toward adding context to data.
By adding richness and context to your data, you can begin to explore relationships. An insurance company that sells both commercial and personal policies, for example, will be better positioned to understand the relationships and locations of covered individuals within the same family. They will also be more capable of identifying a customer with homeowner and automobile policies who has recently opened a new business. That translates to revenue opportunities that might otherwise have been missed.
At Precisely, we work with businesses in retail, telecommunications, insurance, banking, the public sector, and more. Virtually any industry can create value and unlock new insights with geo-enrichment.
Buyers should proceed with caution. Not all geocoding solutions are created equal. Many vendors offer "black box" software products that provide little or no transparency to their underlying geocoding methodology. Those products tend to take a one-size-fits-all approach. It means that they may not be a good fit for many businesses and industries.
Businesses should take even greater caution with entry-level or "free" geocoding solutions. Many of these are poorly suited for enterprise applications. The total cost of ownership for these bargain solutions tends to increase quickly and unexpectedly. This is due to significant internal resources being required to effectively leverage them in an enterprise environment.
Why Precisely?
Precisely offers a wide range of location intelligence products. We have worked with businesses in many industries, so we have experts on staff with detailed knowledge of the specific business processes and practices employed in each of those industry sectors. We work extensively in the broader context of data management and data governance, so we understand very clearly how location intelligence fits into the bigger picture.
As a leader in geospatial data, Precisely understands the importance of accuracy and precision. We work with some of the largest, most demanding customers in the world, so we have built our product portfolio to meet the highest standards for volume and throughput.
To find out more see the resources below:
---
Precisely is the global leader in data integrity, providing accuracy, consistency, and context in data for 12,000 customers in more than 100 countries, including 90 percent of the Fortune 100. Precisely's data integration, data quality, location intelligence, and data enrichment products power better business decisions to create better outcomes. Learn more at www.precisely.com.