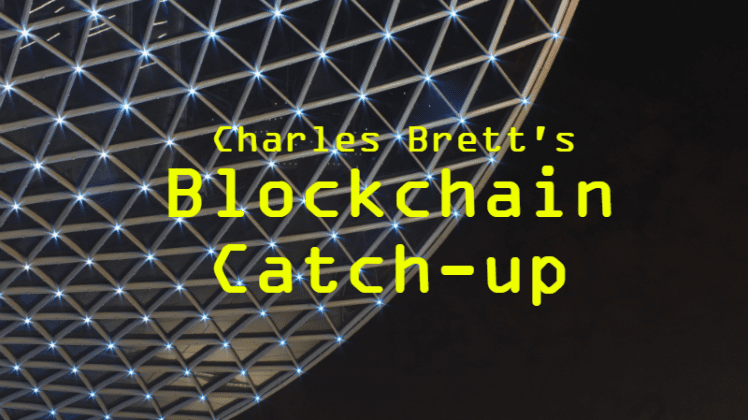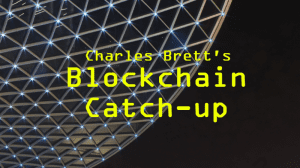 This is Charles Brett's start-of-the-week Enterprise Times 'blockchain catch-up' Week 22. Necessarily it is idiosyncratic and selective.
It is not intended to be comprehensive but does seek to highlight 'Quick Takes' on specific developments as well interesting pieces to read, a listing of some (not all) announcements/press releases and pointers to upcoming events.
Quick Takes – Charles Brett's Blockchain Catch-up Week 22
European Commission proposes a trusted and secure digital identity/wallet
The European Commission has proposed a framework for a European Digital Identity (eID) which will be available to all EU citizens, residents and businesses in the EU. The idea is that citizens will be able to prove their identity and share electronic documents (including driving licences, passports, residence permits, tax IDs, etc.) from a European Digital Identity wallet – with the click of a button on their intelligent device.
In this way, EU residents will be able to access online services with their national digital identification, which will be recognised throughout the EU (the EC press release says "throughout Europe" but it remains unknown if, for instance, the UK will participate). There will be a requirement that "very large platforms" (unspecified) accept the use of eIDs from the European Digital Identity wallets upon the request of a user. The example given is to prove one's age but this seems like a modest example of the capabilities opened up.
Quick Take: the idea is good. Existing national digital identities have not been of much use across borders (or even within their home countries). Importantly, the use of the eID capability and wallet will "always be at the choice of the user".
The intention is that: "Member States … establish a common toolbox by September 2022 and … start the necessary preparatory work immediately." That is pretty open/vague given that the security issues will be enormous. Any security failure will kill belief and interest (though Estonia's long proven equivalent could act as both a model and a counterpoint). Whether blockchain will become relevant is an open question. Watch the eID space and, if it happens and the UK chooses not to participate, wait for the UK to fall further behind.
One hack to fool them all
The breaking into the SolarWinds software supply chain is a complicated topic. This readily digestible podcast, from NPR's Planet Money, is a sub-25 minute listen – and interesting, not least because it was discovered through one identity allegedly having changed his phone number when he had not.
Quick Take: there is much to absorb here, not least how the goods supply chain issues illuminated by the recent Suez Canal blockage and the pandemic apply to software development and distribution. As relevant for blockchain developers as everybody else.
7 pieces to read – Charles Brett's Blockchain Catch-up Week 22
Selected announcements/press releases/opinions – Charles Brett's Blockchain Catch-up Week 22
Selected upcoming events