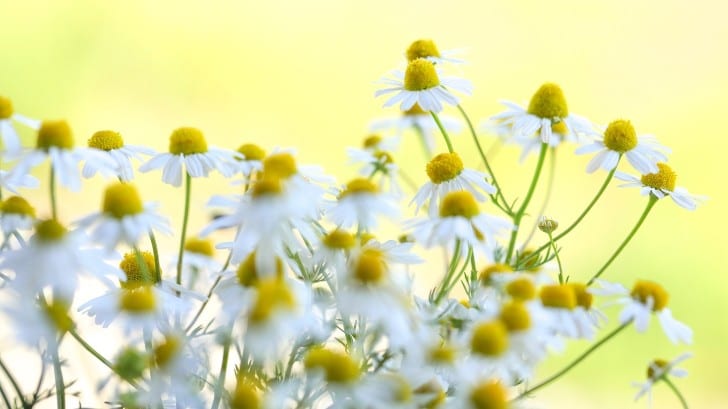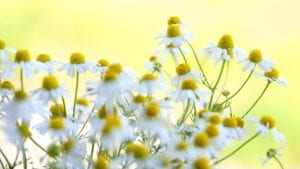 For the next two weeks, there will be a shortened version of the roundup. Other coverage this week included Kimble Applications Summer 21 went on general release. Smartsheet launched Smartsheet Advance. Fugro selected IFS ERP. Zoho Bigin added new features and Unanet launched GovCon CRM.
Pick of the week
SAP announced a large number of product updates at its annual conference, Sapphire. These included:
Enhancements to Business Process Intelligence with SAP Process Insights
SAP Concur added Verify, an AI-powered solution to detect anomalies and fraud in business expenses
SAP Upscale Commerce, a No-Code Solution Enabling Direct-to-Consumer Engagement
There are three enhancements to SAP Analytics Cloud:
Acquisitions and Funding
The Access Group announced that it had completed the acquisition of Sage Group's local businesses in Australia and Asia.
Celonis raised $1 billion in a Series D round, increasing its post-money valuation to more than $11 billion.
Silver Lake has taken a minority stake in Exact, joining KKR who maintains a majority shareholding.
Kofax acquired PSIGEN Software Inc, a provider of document capture, content management and workflow automation software and solutions.
Nintex has acquired AssureSign, an electronic signature pioneer and leading digital transaction management (DTM) software provider, to meet customer demand for a native eSignature capability within the Nintex Process Platform.
UKG Inc acquired EverythingBenefits Inc, a leading provider of end-to-end benefits technology solutions. UKG did not disclose terms.
Appointment
Experian has appointed Maria Liu as Managing Director of Greater China. Liu has previously worked in leadership positions at leading financial institutions, including Bank of America, ANZ Bank, and HSBC.
Sage has promoted Arlene Wherrett to Vice President and Managing Director for the Asia Pacific region.
Business
Alteryx and KPMG LLP announced a strategic alliance to accelerate data-driven business transformations.
Asana achieved record revenues in its Q1 fiscal 2022 results. Revenue increase 61% year over year, to 71.7 million. It now has over 100,000 paying customers.
BlackLine announced the expansion of its global partner program to scale the business.
Clear Books has partnered with Revolut Business to make it easier for customers to pay their bills and run payroll.
Dayshape, the AI-powered planning platform vendor, announced it has grown subscription revenue by 147% and hired 21 new people since January 2020.
Docusign increased total revenue to $469.1 million, 58% year over year in its Q1, 2022 results.
QAD signed a partnership agreement with Bangkok-based TCC Technology Co Ltd. (TCCtech).
Qualtrics announced plans to hire 1,200 new employees across Asia Pacific and Japan (APJ) as it seeks growth in the region.
Salesforce announced $1.6M in grants to five workforce development organizations across the U.S. —  Boston Private Industry Council, EmployIndy, i.c.stars, Per Scholas, Pursuit
At Sapphire, SAP announced the SAP Business Network, which will combine Ariba Network, SAP Logistics Business Network and SAP Asset Intelligence Network. Initially, the network will have 5.5 million businesses.
SOFTONE Group announced record-breaking growth in FY 2020, with 15,000 Cloud (SaaS) customers. Turnover rose 24% to €21 million (according to IFRS standards).
Customer
Pilot Flying J has partnered with Infor's Applied Innovation group to use Infor Coleman Machine Learning (ML) to automate and improve accuracy for its fuel margin anomaly checking process in the finance department. Calvert County in Maryland is leveraging Infor CloudSuite Public Sector and Infor Rhythm for Civics to assist with the distribution of funding received through the federal Coronavirus Aid, Relief, and Economic Security (CARES) Act. Tresoldi Metalli, a leading international metal-cutting service centre, has implemented Infor LN, an ERP solution for manufacturing companies.
UScellular recently overhauled its career site with Phenom, putting candidate experience front and centre by adding user-generated content, personalization, AI, and analytics to reach its goal of forging connections with candidates.
BT has secured £2 Million in cost savings by democratising data with Qlik.
Bristow Group Inc, one of the world's largest helicopter operators, will implement Ramco Systems  Aviation M&E MRO Software V5.8.
Herman Miller has redesigned its eCommerce experience with Salesforce to continue to transform its online store and business strategy. Movado Group, the iconic global watch company, is using Salesforce to create fast, easy and personalized shopping experiences for customers around the globe — in-store and online.
Biltmore, a 125-year-old historic estate and cultural destination, is using UKG Pro and UKG Dimensions to transform the work experience for HR and employees with more robust and efficient HCM and workforce management.
Workday announced continued momentum with its healthcare solution, including supply chain management. New customers including the Medical University of South Carolina, Northeast Georgia Health System, Sentara Healthcare, and Sharp HealthCare.
Product
Asana announced Universal Reporting, powered by the Asana Work Graph data model. It provides complete, fully connected, accurate reports with real-time information on team activities, workloads, budget and more.
Bizagi unveiled 11.2.5 which included updates to accelerate both low-code enterprise-class deployments, and for enabling no-code citizen developer projects.
Delphix announced the availability of the Delphix Data Vault, a ransomware-specific capability that boosts the Delphix platform's data isolation capabilities and strengthens data protection for enterprises.
Kofax announced the latest release of its Intelligent Automation Platform.
Qlik debuted "The Pandemic Effect on the Fortune 500", an interactive data analytics site in partnership with Fortune, timed with the publication of the 2021 Fortune 500 list.
Salesforce has added new revenue optimisation features to Sales Cloud. They include four revenue intelligence capabilities to:
Drive predictable revenue with Pipeline Inspection
Improve forecasting accuracy with flexible forecasting
Understand customer signals with actionable insights
Discover new insights with Revenue Analytics Template
Scoro revealed its June updates which include calendar updates, new permissions and several minor improvements.
Sumtotal Systems announced increased mobile app functionality, several new content connectors, and additional features that enable seamless access to learning in the flow of work.
Research
Oracle published findings from a global study that found the adoption of AI will change how the future generation will approach finance. Key findings include:
91% of Gen Z employees say they'd trust a robot to manage their organization's finances
79% of Gen Z and 83% of Millennials will trust a robot over their company's finance team.
95% of Gen Z employees believe that organizations that don't embrace technology will face risks