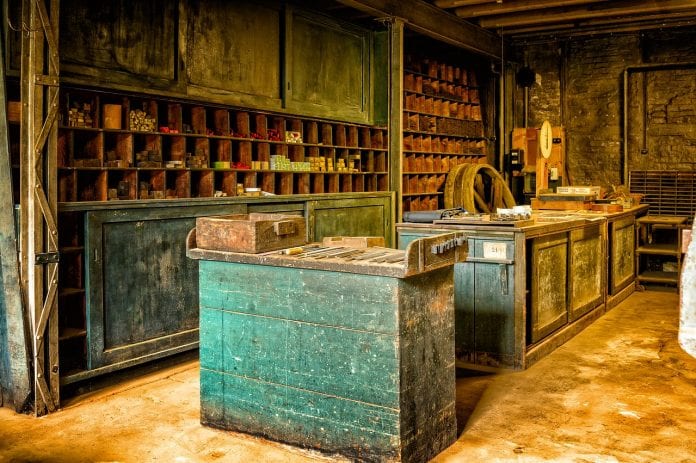 Retail and eCommerce highlights this week include: Leading supplier of tableware and light catering equipment chooses TrueCommerce Product Manager to optimise management and distribution of product data. Shpock, the mobile marketplace – has appointed Royal Mail as a delivery partner in the UK. convedo has announce a partnership with DRUID, specialists in conversational AI technologies for Enterprise organisations. Wittra has launched its 'IoT Network Kit' which takes customers straight to 'Proof of Value'. Sezzle signs partnership deal with Market America Worldwide | SHOP.COM
Nevilles extends TrueCommerce's Digital Solutions to accelerate digital transformation
Neville UK PLC has adopted TrueCommerce Product Manager, its Product Information Management (PIM) system. Nevilles, is an industry leading supplier of tableware and light catering equipment to the UK and Irish food service industry. Neville will leverage the PIM system alongside its existing TrueCommerce EDI and B2B eCommerce solutions to further accelerate its digital transformation.
TrueCommerce Product Manager solution will provide Neville with a centralised master repository for storing, managing, optimising and publishing product data. The company says with much less effort and fewer resources required. The system will assist the company with its new product development programme, which launches over 400 new products a year. This ensures that its customers have access to all the new product data quickly and easily, thereby reducing time-to-market. The solution will enable Nevilles to provide its customers with data tailored to the specific requirements of their sales channels. For example, descriptions optimised for Sales Partners and marketplaces.
TrueCommerce's Product Manager is part of a broader set of digital commerce services and applications that drive sales. It creates a seamless omnichannel experience by reducing complexity and increasing scalability. The platform manages all business-critical flows with a single connection to your ERP and a single repository for all product and inventory data. This can then be consistently published across hundreds of sales channels.
Signed, sealed, delivered: Royal Mail appointed by Shpock as a new delivery partner
Royal Mail has been appointed by Shpock – the mobile marketplace – as a delivery partner in the UK. As the UK's most trusted shipping provider, Royal Mail will now offer a range of convenient delivery services to Shpock users including label generation and improved tracking.
Shpock users can now benefit from a raft of new shipping options via Royal Mail's Click&Drop service. The appointment enables them to send items via a number of Royal Mail services including Special Delivery Guaranteed and Royal Mail Signed For® plus both 1st and 2nd class postage. As well as giving Shpock sellers even higher levels of convenience, the increased range of services will also provide peace of mind to buyers.
Royal Mail boasts a network of over 12,700 drop-off points across the UK, making it easy for Shpock users to drop off their parcels for delivery. These locations include parcel postboxes, Royal Mail Customer Service Points and Post Offices. Shpock users will also be able to use Royal Mail's Parcel Collect service to have their parcels collected. Until 30th May, Shpock users across the UK can also enjoy free doorstep collection via Royal Mail's Parcel Collect service.
Launched in October 2020, Parcel Collect has enabled postmen and postwomen to collect parcels and returns from customers for a small fee while they carry out their daily round. As well as offering even higher levels of convenience, the move enables online sellers and online shoppers to mail or return a pre-paid item by post from the comfort of their own home.
convedo and DRUID partner to deploy automation solutions
convedo has announced a partnership with DRUID, specialists in conversational AI technologies for Enterprise organisations. The collaboration aims to deliver business value by implementing all the innovative features integrated into the DRUID Chatbot Authoring Platform.
DRUID is an AI-driven, no-code chatbot authoring platform that has a robust integration capability into back-end systems. It is a great opportunity to partner with DRUID and to unlock the potential of conversational Artificial Intelligence. The natural language processing technology included in the platform supports over 45 languages and offers more than 500 pre-built conversational AI templates covering business scenarios across multiple industries and roles. Moreover, the native connector with UiPath adds conversational capabilities to the industry's first hyper-automation platform.
convedo helps the world's leading organizations succeed with Intelligent Process Automation using best-of-breed platforms and is now excited to introduce conversational artificial intelligence (AI) technology to more companies from various industries. DRUID provides a platform for designing, developing, and integrating a chatbot tailored to specific business needs and objectives.
convedo and DRUID are now focused on introducing and implementing conversational automation as a strategic solution to help enterprises operate in a more efficient and resilient way and open new horizons full of opportunities to deliver more value to the customer, and to strengthen the trust between an enterprise and a client.
Wittra Takes IoT Straight to 'Proof of Value
Wittra has launched its 'IoT Network Kit' which takes customers straight to 'Proof of Value'. Wittra's solution provides a practical approach for tracking and monitoring assets. The company's positioning technology enables total asset visibility in all environments never considered possible using narrow-band technology.
Reducing the complexities in any IoT project Wittra offers unique pre-integrated, pre-tested and pre-secure products for immediate deployment. Based on open standards to ensure interoperability and ease of integration users can collect, communicate, and control assets.
The Network Kit contains the Wittra Gateway, Sensor Tags, Mesh Routers and all the associated accessories ensuring your IoT project is up and running in hours. Deploying the Wittra Solution via their cloud-based API is simple and intuitive offering a true 'IoT Out Of The Box' experience for use across many market sectors.
Sezzle signs partnership deal with Market America Worldwide | SHOP.COM
Market America Worldwide, a global product brokerage and internet marketing company and owner of global and award-winning eCommerce site SHOP.COM, has announced its partnership with Sezzle. The company forged this partnership with Sezzle to provide its global independent distributors (known as UnFranchise Owners), their customers and all online shoppers worldwide a flexible and convenient payment option, allowing greater control over when and how they pay.
Sezzle's "Buy Now, Pay Later" online payment option is growing in popularity, as millions of shoppers opt for the convenience of paying in four easy installments, over six weeks, with zero interest. Sezzle is a bridge to millions of shoppers who prefer the interest-free option over interest-bearing and fee-bearing credit cards. Sezzle enables users to budget responsibly and helps thin-file credit builders improve their credit scores and increase their buying power by offering financial education and reporting their on-time payment histories to the credit bureaus via its Sezzle Up feature.
This increase in purchasing power for consumers has been proven to lead to increased sales and basket sizes for close to 30,000 Active Merchants that offer Sezzle. Initially, Sezzle's buy now, pay later platform will be made available to all US consumers through SHOP.COM and to all U.S. UnFranchise Owners through the UnFranchise.com website beginning early summer 2021. Future plans include making the buy now, pay later platform available to online shoppers on Market America Worldwide's additional e-commerce websites over time.