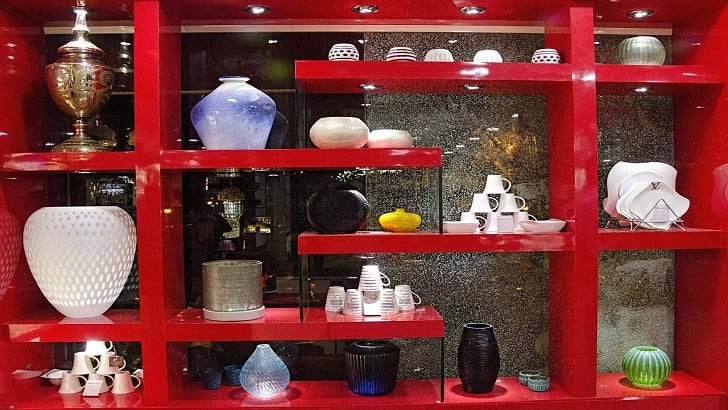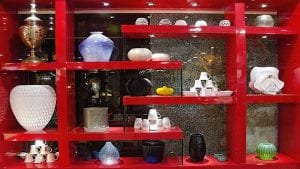 Salesforce retailers in the US closed out the quarter with a strong March. Data from the company indicates consumers increased spending in response to the American Rescue Plan Act.
Each quarter Salesforce takes a pulse of retail activity the company is seeing on their platform. The company first began tracking the surge in digital brought about by the pandemic with its 2020 Q1 Shopping Index as consumers shifted their shopping online last March and began to prioritize essential goods. With the release of Salesforce's Q1 2020 Shopping Index, the company is seeing how the pandemic has helped usher in a new wave of digital shoppers that are here to stay.
Key takeouts
Daily online spending in the US peaked for Q1 on March 17, growing 117% year over year (YoY). This coincided with the official payment date for the first batch of stimulus checks distributed to approximately 90 million Americans.
Global digital revenue grew by 58% YoY globally in Q1. Driven by a combination of overall online traffic growth (27%) and an increase in the amount of money spent by shoppers per site visit (31%).
Digital revenue grew by 45% YoY in Q1, which is still well above pre-pandemic levels. It is also slightly up from Q4 (43%)
Product categories with the most growth in Q1 YoY:
– Sporting goods (101%)
– Home appliances (96%)
– Luxury handbags (95%)
Product categories with the least growth in Q1 YoY:
– Active apparel (42%)
– Home, dining, art & decor (40%)
– General handbags & luggage (8%)
Noticeable spending spike
On March 9, online shopping experienced a noticeable spike, just one day before the House passed American Rescue Plan Act. Spending continued to increase immediately after the bill's signing on March 10. It peaked on March 17 (117% YoY) as consumers began receiving their stimulus checks. There was another spike on March 24 (56% YoY) when the second wave of stimulus checks hit.
An analysis of spending between March 15-19 that compared 2021 to 2020 revealed the top growing categories were luxury handbags. This was followed by active apparel and electronics and accessories.
Salesforce's data shows that March 17-18 had the highest monthly discount rates at 19%. This compared to the 17% average discount that retailed offers in March. Indicating that retailers increased their marketing efforts to align with the timeline of the COVID-19 relief bill.
The Salesforce perspective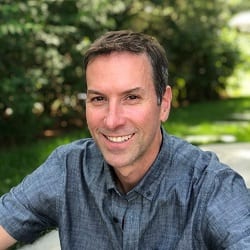 According to Rob Garf, VP and GM, Retail at Salesforce, "Retailers were forced to be scrappy last year. As they reacted to an influx of new digital shoppers and embraced new tactics like curbside pickup to help keep consumers safe."
"The growth in digital commerce over the first quarter is a signal that retailers will need to continue to scale their investments in digital while refocusing the in-store experience. Ultimately, stores must offer a balance of contactless and immersive experiences to cater to the differing needs of consumers."
Q1 Shopping index methodology
The Q1 Shopping Index uncovers the shopping story analysing the activity of one billion shoppers across more than 40 countries. The shopping activities provided by Commerce Cloud. Several factors are subsequently applied to extrapolate projections and actuals for the broader retail industry.
To qualify for inclusion in the analysis set, a digital commerce site must have transacted throughout the analysis period. In this case Q1 2019 through Q1, 2021, and meet a monthly minimum visit threshold. Additional data hygiene factors are applied to help ensure consistent metric calculation.
The Shopping Index is not indicative of the operational performance of Salesforce or its reported financial metrics including GMV growth and comparable customer GMV growth.
In May 2020, Salesforce published its survey of 3,500+ consumers exploring how COVID-19 will transform shopping for the long haul. The survey found that brick-and-mortar stores must earn shoppers trust before they return. Furthermore, the widespread adoption of eCommerce by shoppers will persist after the pandemic subsides. The report notes that consumers are increasingly gravitating to alternative shopping methods.
Enterprise Times: What this means for business?
Retailers and consumers have emphatically moved online in response to the pandemic. Salesforce data suggests that the habits formed over the year and 2020 holiday season are here to stay. Some countries like the UK are beginning to slowly reopen. As a result, retailers and businesses will need to rethink the role of the store (and store associates). They will have to put some serious thoughts as to how it can serve as a critical component of the digital shopping experience in 2021.
Interestingly in February 2021, Shogun published its survey of 2,000 US-based consumers who purchased online within the past six months. The research highlights consumers needs when shopping online and explores what consumers are missing the most from in-person shopping. Furthermore, how brands (direct-to-consumer in particular) can look to improve their customers' online experience. Shogun's report suggests brands should consider non-traditional elements be incorporated into the online shopping experience. Taking note of what people like about the in-person experience and trying to emulate those elements through your digital storefront. Hence the need to rethink the role of the store.