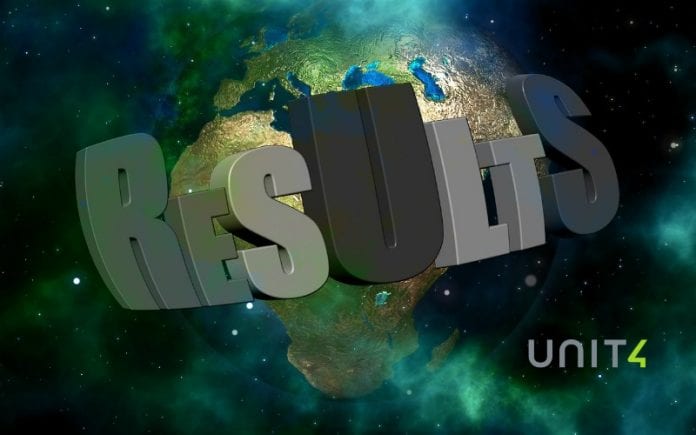 Unit4 has had a good start to the year, boosted by the launch and early wins for its next-generation ERPx solution. It revealed that it now has 24 customers lined up for its new solution. This quarter also changed ownership, with TA Associates leading its acquisition from Advent in a deal that valued the company at $2 billion. Enterprise Times spoke to Mike Ettling, CEO, about the deal last month. It delivered a Q1 momentum release, though it revealed no actual revenue figures. Unit4 delivered a strong quarter of growth, with momentum in ERPx and its older software versions while maintaining a strong base of existing customers.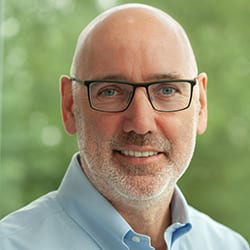 Gordon Stuart, CFO at Unit4, commented: "As businesses continue to ride out the uncertainties of the last year, we are seeing demand for people-centric technology that can help to support their growth aspirations and help them thrive as the market begins to regain its momentum. Ensuring that our customers find the best path back to growth and success is of paramount importance. With new investment and an industry-leading cloud platform, Unit4 can support them on that journey as never before."
Key figures include:
EBITDAC growth of 34% (YoY)
Cloud subscription revenue increased 28% (YoY)
Cloud bookings increased 9% (YoY) with 18% total bookings growth (YoY)
120 successful go-lives
18 new customers including GBS, ALE Municipality, NorthSeaPort, Golden Lane Housing Limited, and Basingstoke and Deane Borough Council
102% net revenue retention through Q1
204% growth (YoY) on the value of contracts via partners and 12 new partners signed
Enterprise Times spoke with Stuart about the results. Having launched ERPX earlier this month, not all of the eighteen new customers selected ERPx. Stuart confirmed this, adding that several customers selected the Milestone 7 ERP, the previous release, as a staging post with the intent to upgrade later to ERPx.
On stability
One of the important elements of the results was the net revenue retention. Many vendors have seen this slip slightly as a result of COVID. Unit4 has a unique people-centric portfolio of businesses, including higher education, non-profit, professional services, and public sector. Stuart commented:
"Our existing customer base continues to be loyal. We're seeing lower levels of churn. That starts to be reflected in this net revenue retention number. 102% means that those customers are spending more than they were doing at the beginning of the year."
Enterprise Times asked whether there was less impact on Unit4 from M&A activity than other companies.
Stuart replied: "That's a good point. We do some sectors, see more M&A than others. Clearly, in times of peace, governments tend not to take over other governments. That's a truism. Not-for-profit and high education are similar. In the professional services world, we do see M&A activity. Compared to the general business world, there's less M&A activity happens within our customer base. Compared to non-ERP software, then we have a relatively higher level of retention rate because of the somewhat nondiscretionary nature of the products that we sell."
On growth
In 2020 the average growth was 43%. Enterprise Times asked Stuart what he expected for growth in Q2. He replied: "Our first half is normally more than our second half; we build momentum through the course of the year. As a software industry, we've kind of we've conditioned our customer base to buy later in the year rather than earlier in the year. As we go through the course of the year, we build pipeline, we then have a big rush, we clear it out in the second half, and then you start the next year from a lower base."
Where is Unit4 growing faster? Is there a regional, industry, or product split?
"Continental Europe was hugely strong. We saw good growth in continental Europe, which for us, is essentially Benelux, France, and DACH. The rest of our regions all performed in line with their plan.
"In terms of vertical, not really. We saw some pretty good public sector stuff. Higher education continues to be a little bit weak, although, in Holland, we are doing quite well in higher education. Some good not-for-profit stuff is coming through—nothing particularly distinctive in the verticals.
"You will hear Mike (Ettling – CEO) say: "All roads lead to ERP". Two-thirds of our revenue at the moment comes from ERP, and we anticipate that that will only get bigger as we go forward. That's partly driven by the product and the reception that we're seeing for the latest versions of the ERP, in particular, for your ERPx. Also, as we go forward, more and more of the functionality of those sort of surround sound products will get subsumed within ERP."
Looking forward
What does the pipeline look like?
"Pretty good, we're in a strong place, we continue to build pipe, and we continue to see recovery in the level of new name opportunities. Last year, during q2 and q3 new logos slowed down as a consequence of COVID as customers and potential customers paused to work out what was happening in the world. We saw that start to release in new name RFPs coming out in the course of q4, and we continue to see that into 2021."
None of the named net new names was from the USA, though Americares has selected ERPx. What is Unit4 doing to accelerate business in the US?
"Our US business made its plan number for q1. We have had a number of new hires into the business. We're doing a good job in building pipe, which is encouraging. I do think we have got momentum. I would expect to see that come to fruition through the second half of the year."
Enterprise Times: What does this mean
The return to growth for continental Europe is significant for Unit4. It will hope that the new leadership team in the US will also help drive company growth. It is not an easy market to build momentum in. Unit4 will have fierce competition across all of its chosen sectors. The Q3 and Q4 results will need to show signs that it is gaining traction in those markets.
What will help it is the growing partner ecosystem with several new partners in the US including Deel Advanced Consulting and Pecen Consulting Solutions. APAC, a region not mentioned by Stuart but it has a new and experience regional leader in Andy Brockhoff,  added two new partners, Kardinya Partners and Paradime Solutions. It was perhaps signalling that this region will grow in importance over the next few months.