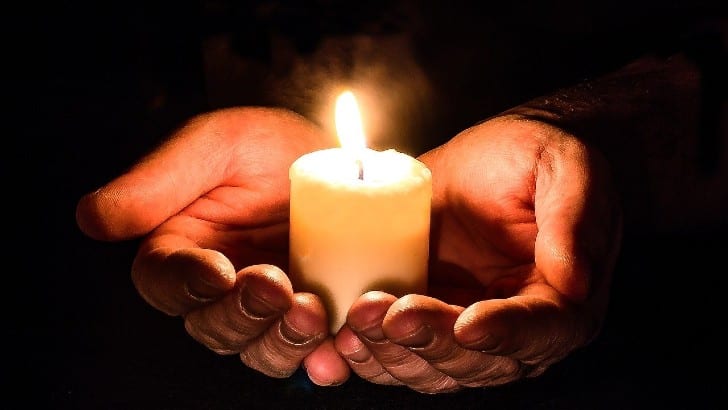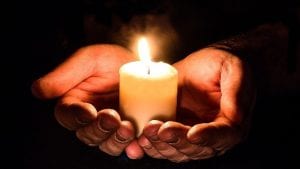 Kaseya has published its annual MSP Benchmark Survey. It looks at the state of MSP businesses, their challenges, and the opportunities for 2021. It asked more than 1,000 MSP firm representatives from more than 50 countries about the past year. The year saw a shift to remote working and introduced new challenges for many organisations, both MSPs and their clients.
Kaseya highlighted two of the key findings in the report in its press release. This first that 73% of MSPs identify platform integration as critically important for their business to increase efficiency and profits. The second was that only 20% feel vendors offer them sales and marketing support. It is a clear indication that vendors need to go beyond offering just technology and offer sales enablement collateral.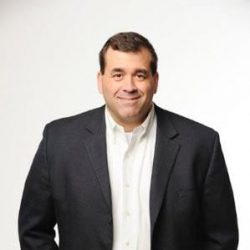 Mike Puglia, chief strategy officer at Kaseya, commented: "The survey results showed that the value of a complete, integrated platform like Kaseya IT Complete is in not only minimizing the time lost switching between the tools MSPs need but also the time gained to focus on revenue-generating, critical tasks. The pandemic served as a catalyst in the surge for MSPs' services. With the help of sales and marketing implementation resources like Kaseya Powered Services, MSPs will have both the knowledge and the power to accelerate their business."
What is in the MSP Benchmark Survey
The report is broken into three main sections with a short introduction and conclusion. The first section breaks down the demographic information of the respondents. The second highlights the key findings from the survey. The third, entitled Appendix, provides a fascinating insight into the pricing offered by MSPs.
The MSPS provide detailed information
80% of the respondents were based in the Americas, indicating that while this was a global survey, the responses are heavily geared towards that region. If Kaseya could attract more respondents from other regions, some further comparisons would have been interesting. The demographic information was also not compared with previous years, which might have highlighted some interesting trends.
63% of MSPs are general purposes, with only 19% claiming to be Managed security service providers (MSSP). The average size of MSPs is also small, with 63% having less than 26 employees, 24% have less than five employees.
Most MSPs also address only a small number of sites; 55% support less than 50 sites. However, further granularity might have been useful as it is unclear whether this includes homeworkers now or offices, and also, that category could have been broken down further.
In terms of the technology MSPs support, more than 50% of clients have fully on-premise systems. Only 11% are all cloud. Again it would have been interesting to see the breakdown and trend from the previous year. Windows is the predominant operating system across clients. 94% have more than 50% of their clients using Windows. The survey could have provided better information as it did not ask for any bands higher than 50%.
What do MSPs want?
This section provides detailed information on the findings from the survey. It provides little analysis into them but does highlight several key findings. Most notable of these are the top challenges faced by both MSPs and their clients. The report also notes the opportunities for MSPs in 2021, noting that RMM and PSA applications have the most importance for their businesses in 2021.
The top four challenges seen by respondents are
43% Acquiring more customers
19% Dealing with advanced and sophisticated security threats
15% shrinking IT budgets as a result of the pandemic
12% Supporting remote work for staff and clients
There one exception, in APAC, where 16% are challenged by reduced service offerings to fit shrinking customer budgets. Again there was no comparison to 2020, nor was there a concern, possibly because of no available answer on retaining existing customers. For clients the clear top three challenges were
58% Remote workers
57% Security
42% Business continuity and disaster recovery
The anomaly was again in APAC with 49% challenged by digital transformation.
Customers are also evolving where they spend money with 65% increasing security expenditure and 54% increasing cloud management. Surprisingly COVID has not limited 46% of MSPs trying to expand services in their customer base. For 46%, it has been a challenge, but with no qualitative follow-up, the reasons are not highlighted. Though it may be tied to the requirement for sales enablement support, as selling turns virtual.
While MSPs see RMM solutions increasingly important 65%, up from 61% in 2019, PSA has dropped in importance from 21% to 16%, though it is still the second-highest. Documentation is third, rising from 11% to 14%. Of greater importance is that MSPs want their applications integrated, as Kaseya is doing with its IT Complete MSP platform.
Cybersecurity and compliance is top of mind
Cybersecurity is an increasing requirement, with 63% of MSPs saying that most of their clients have turned to them for advice in the last year, up from 55%. Also, 39% of MSPs feel they are significantly more at risk or more at risk than the previous year. The survey also asked about solutions in use but did not reveal what applications they are turning to. MSPs are using slightly more applications than the previous year.
Compliance is also a big issue with HIPAA, PCI DAA, and GDPR impacting MSPs the most. Most (69%) customers of the MSPs surveyed either strongly agree or somewhat agree that they struggle to meet compliance requirements. In response to this need, only 53% currently offer services but 30% plan to do so within the next two years.
On PSA
Professional Services Automation for MSPs has differing requirements for pure professional services organisations. Ticketing (73%), and integrations to tools such as RMM and IT Document (61%) are the top two most important features. Tracking time was third with 53%. Project Management is just 7th, but 41% of MSPs still deemed it important.
Pricing information of MSPs.
The Appendix within the remote provides some insights into pricing. However, while this delivers some insight,  if Kaseya had broken down the responses by region, it could have provided far more. The majority, 63% of respondents, charge $101-$200 per hour. Charges seem to have dipped slightly since last year. Support and maintenance costs vary wildly from $26 per server per month to $200 per server per month, with 9% charging even higher amounts. The devil is in the detail, one suspects, or rather the complexity of what is being supported and the SLAs around it. Workstation support and maintenance is less than $100 per device per month for 59% of respondents. Again it is not revealed what is included in that amount.
There are also figures for Cloud services, backup services, and other support services that MSPs offer. This includes a look at the average contract sizes. Again, this data would have been more useful, broken down into regions, or isolated the US results.
Enterprise Times: What does this mean
Less of a study and more a list of results from the survey, this report has some fascinating data within it. While the report might have benefitted from greater analysis and certainly having some of the responses split down by region and possibly by MSP size, it still provides some helpful information. MSPs were broadly unaffected by the pandemic. There was a slight dip in hourly rates, but new opportunities are emerging for them to expand into compliance-related services, notably GDPR and HIPAA, it seems. 2021 looks to be a good year for MSPs, and they will need to meet the growing challenges of remote working, compliance, and security in the months ahead.
Puglia added: "We hope MSPs can use the findings in this report to inform strong decision-making in 2021. Based on the insights, there is tremendous opportunity for service providers to diversify their offerings and tackle any IT issue with a single platform that produces greater efficiency, lowers costs, and drives higher profitability".