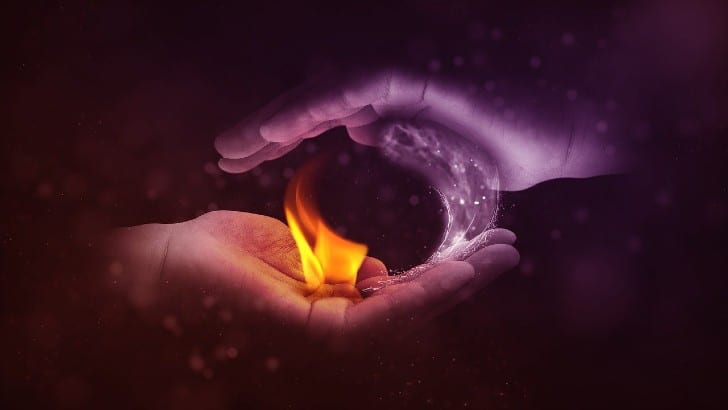 As organisations look to ramp up hiring in 2021 iCIMS, the Talent cloud company has unveiled the iCIMS Winter 21 release. Remote working is set to continue. According to a recent report, 97% of employers plan to invest in technology expansion this year to accommodate virtual hiring. While some companies are likely to shed staff, especially in the UK, as furlough finally ends, according to recent research by Sage, others will increase hiring according to iCIMS. The first two months of 2021 iCIMS data show double-digit growth in open positions. This release aims to ease the burden on recruiters with better collaboration, integration and AI-enabled capabilities.
Mark Brandau, VP of portfolio marketing at iCIMS, commented: "Our latest capabilities deliver innovative video-led experiences, re-imagined mobile apps, and new experiences in everyday 'flow of work' business applications. We are committed to consistently delivering new functionality to our customers, enabling them to intuitively handle the challenges of the rapidly-changing labor market, while streamlining how they interact with our technology, their talent and their world."
What can customers expect from one of the leading talent acquisition platforms?
New products in iCIMS Winter 2021
This is a substantial release with six new products and many updates to existing, sometimes renamed products. The new products are
iCIMS for Microsoft Teams
With many countries in lockdown, Microsoft Teams is one of the leading collaboration platforms that organisation use. iCIMS users are now able to leverage a new integration between iCIMS and Teams. Interviewers can provide feedback in iCIMS on interviews during or after a live meeting using Teams. The information is fed directly into iCIMS Applicant tracking. For organisation not using Teams, interviewers can email the information directly to the application as well.
iCIMS for Ceridian Dayforce
This is an enhanced integration between iCIMS Applicant tracking and Ceridian Dayforce, facilitating the recruit-to-hire process. The integration is bidirectional. It enables users to pass hiring requirements from Dayforce to iCIMS and employee information in the other direction. This addition requires an additional license.
iCIMS for UKG Pro
A new integration between iCIMS Applicant Tracking and UKG Pro provides similar capabilities to the new Ceridian Dayforce integration. It also requires an additional license and is only available in the US currently.
iCIMS Language Assessments
This expansion to Talent Cloud enables organisations to assess the language capabilities for multilingual positions. iCIMS Language Assessments provide a means to invite candidates for assessment, assess them and have the results certified by a language expert within 48 hours. It is possible to brand the assessments, and candidates can receive a digital certificate once the process is complete.
iCIMS Video Interviews
Fully native to the iCIMS Talent Cloud, this is part of the technology recently acquired by iCIMS from EASYRECRUE. iCIMS Video Interviews help organisations to qualify candidates faster and reduce both the workload for HR and hiring teams and enable recruitment at scale. iCIMS estimates that video interviews will surface up to 25% more qualified candidate due, partly due to impartiality, and saves up to 50% of recruiter time with pre-screening questions.
iCIMS Talent Cloud AI
Integrated within iCIMS Applicant tracking, this add-on provides two main capabilities:
Candidate-to-Job Matching uses artificial intelligence to match applications to jobs providing a job fit score. It is possible to filter results by location and other criteria. Job fit understands analogous skills and may surface suitable candidates that are wrongly ignored by recruiters scanning CVs. The matching takes account of both experience and relevant skills.
Candidate Ranking using the job fit scores to list candidates for recruiters to select from. Results can be further sorted and filtered.
Other updates in the iCIMS Winter 2021 Release
Another major update is to the Dynamic Candidate Profiles. These provide employers with a single view of candidate data from across the platform. The DCP is presented whenever a recruiter wants to view candidate information from a dashboard report, person search, or quick search. DCPs also now have a new notes tab and are rendered better on both the web and mobile applications. It provides a single location where every component of a candidate relevant to their chosen role is highlighted.
The release includes several other enhancements to the platform, some highlighted below
Five new language packs for iCIMS Applicant Tracking: Korean, Thai, Swedish, Russian, and Polish.
iCIMS analytics is now embedded into the Metrics Dashboard (only available in the US) for data post-March 2020
A new Resource Center offering in-context assistance and learning for the following applications:

iCIMS Candidate Relationship Management (formerly Connect)
iCIMS Applicant Tracking (formerly Recruit)
iCIMS Offer Management (formerly Offer)
iCIMS Onboarding (formerly Preboard)

Several updates to iCIMS Text Engagement (formerly TextRecruit) & Digital Assistant (formerly ARI), including improved language support and better sentiment analysis
Enterprise Times: What does this mean
The iCIMS Winter 2021 is a major update for the company. It brings the technology from EASYRECRUE onto the core platform as promised and has a wealth of other features. The new language packs will help iCIMS with its global expansion plans and enable it to better support multi-national organisations. The integration to Teams, Dayforce, and UKG Pro will further enhance its ability to win customers from those ecosystems.
iCIMS continues to develop and extend its Talent Cloud in a market that that is demanding greater efficiency for remote recruiting. iCIMS will provide further details in a webinar on March 10.