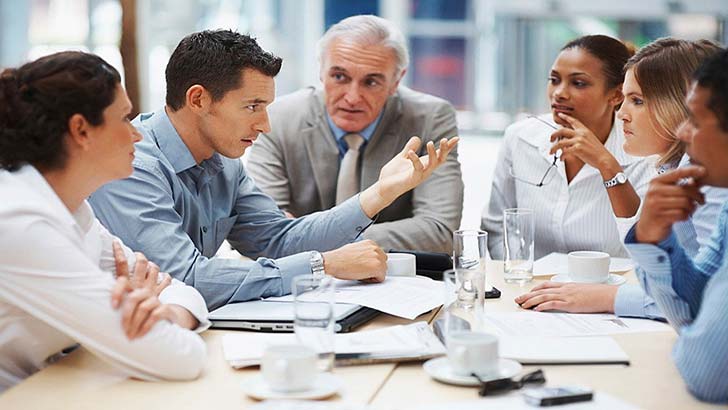 The IT contractor market has been impacted by COVID-19, as many organisations and professions have. There is still a strong requirement, potentially an even greater one, for organisations to build a level of flexibility and relevant skillsets into their teams. This is appealing for businesses that have IT projects that need to be delivered, on time and on budget, but don't necessarily have the in-house skills and resources to do so. However, this can prove to be an expensive exercise, especially, if those skills are only required for an interim period or a one-off project. This is where using a contractor can prove extremely beneficial.
There is even more of a pressing need around some of the hot technology/niche technology areas in the marketplace. This is in addition to the current trend for both enterprises and technology providers to start to move solutions to the cloud. As you can imagine, the growth in cloud is predicted to skyrocket!
Looking to the clouds?
If you wind the clock back to a decade ago the entire market capitalisation of the public cloud industry totalled just under $40 billion. Fast forward to 2020 and it is now worth more than $1 trillion, according to Bessemer. As a result, one of our partners, Atlassian is planning to stop selling new server licenses in 2021. Atlassian believes the cloud will be the primary destination for the majority of its customers. Therefore, we anticipate a big shift to cloud with our customers, resulting in an increased demand for contractors.
This year, many cloud service providers (CSPs) witnessed a spike in demand as organisations migrated to the cloud quickly and at a large scale, to ensure business continuity amid the pandemic. This trend continues, as cloud infrastructures proliferate and organisations renew their cloud transformation journeys. Enterprises should question if they have the right tech talent in the business to complete such programmes of work. Furthermore, they should consider if this is an opportunity to engage with an IT contractor to help fill that skills gap?
Are contractors your cloud migration solution?
So, can contractors help organisations solve their cloud migration headache? As I mentioned earlier, contractors give organisations the capacity to react and build on ideas and innovate. They provide firms with flexibility and agility in resources. Therefore, while an organisation might not feel confident to commit to hiring full-time employees, they can still move ahead with projects and have the flexibility to scale up or down as they see fit.
But IT is a vast area with many niches. Not all IT contractors will be equipped with the right skills. It is hard, particularly for HR teams, to know the difference between the skills required. Therefore, it is important to go to a specialist resourcing provider, especially if you are dealing with specialist tools. In my experience, niche roles require specialist skills which can only be obtained through many years of training and experience. Here at ClearHub, we specialise in providing cloud and Atlassian contractors, supporting businesses when it comes to finding the right person equipped with the skills needed to help finish a project, or provide specialist cloud support. Going to a generalist recruitment agency for those skills might not be the best option. This is because they are too broad in terms of the types of professionals they deal with.
What to look for in your cloud migration contractor
To help, I've listed below some red flags HR teams should consider when looking to hire an IT contractor, especially one with specialist skills:
Does the recruitment firm know their Docker from their DevOps? After all, why work with someone that isn't an expert in the tools that you use?
Are they really listening to your needs or are you receiving resumes that simply do not match the brief?
Do they have the means to technically test the contractor to ensure they have the specialist skills you require?
Do they offer support of any kind to the contractor? In my experience, very few recruiters do. This explains why we pride ourselves on providing that support – it's a real USP for us.
Do they provide any guarantees if the contractor does not work out?
Do they take into consideration company culture and whether the contractor is the right fit for your business?
While recruitment agencies help find people jobs, they aren't experts in the profession they are placing candidates in. This is why it is so important to seek out a specialist provider. For example, the use of collaborative software created by the likes of Atlassian requires training to achieve maximum value. Teams that are just starting out, or who have been using Atlassian software for some time and require a tidy up, often seek long-term assistance in the form of a contractor.
At ClearHub, we provide this along with technical skills tests and tool vetting that measures the knowledge of the contractors against the requirements. ClearHub is also supported by our parent company, Clearvision, an Atlassian Platinum Solution Partner. This means our contractors get the support they need as well as a host of other benefits.
So my advice is contact ClearHub, if you are looking for a specialist technical recruitment service that understands your technology needs. If you're unsure about your technical requirements, then properly research the recruitment provider or resourcing specialist, before placing your recruitment briefs. After all, why waste all that time, effort and money engaging a contractor, that you subsequently find doesn't have the skills for the job!
---
Clearvision is a Cyber Essentials and ISO27001-certified software services company, with offices in the UK and USA. For over 20 years Clearvision has been helping teams in the public and private sectors reach their full potential, by providing them with licensing, consulting, training, hosting and support services.
Clearvision has established partnerships with Monday.com, Atlassian, AWS, Mendix, Checkmarx and other leading technology vendors that bring added value to its customer base.
For further information, visit www.clearvision-cm.com. Follow Clearvision on Twitter @clearvisioncm or LinkedIn at https://www.linkedin.com/company/clearvision/