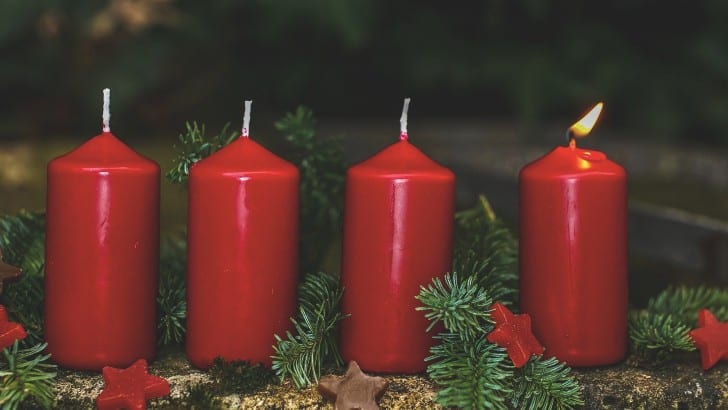 Salesforce held a virtual Dreamforce with an array of announcements, overshadowed by the massive acquisition of Slack. It also issued strong results and unveiled Einstein Automate and Hyperforce and provided even more news included below. Acquisitions continued with The Access Group picking up Abintegro. It was also a week when Sage announced two partnerships, Satago and GCPay (See below). Infor also issued a flurry of announcements including the launch of Infor Hospitality in China on AWS.
Enterprise Times also published an informative podcast about running an ERP project with David Stephans of Rootstock.
Pick of the week
A new survey from Skillsoft focuses on the concern about Intellectual Disability in Diversity, Equity, and Inclusion Efforts. Key findings were:
88% of respondents work for companies with a diversity and inclusion policy.
55% were not confident their organisation had any guidance related to intellectual disabilities.
While 81% of respondents suggest their colleagues would be at least somewhat supportive in the inclusion of people with intellectual disabilities, there is still hesitation.
33% of respondents believe that becoming an inclusive organisation would help the company culture.
76% of respondents report their management or leadership would be at least somewhat supportive of becoming more inclusive of people with intellectual disabilities.
The key takeaways were
DEI Initiatives may often fail to include people with intellectual disabilities.
Organisations and their employees are willing and ready to be more inclusive.
The biggest perceived barrier to creating an inclusive workplace culture is supporting and accepting colleagues with intellectual disabilities.
Mark Onisk, chief content officer, Skillsoft commented: "Many organisations lack the appropriate level of understanding and action on how to create a culture of 'true inclusion. Even though 87% of people who took this survey confirmed interest in being more inclusive, they are missing the essential step of 'how.' That's where learning and development comes in."
Acquisition
Aptean has acquired  Modula Gesellschaft für Digitale Transformation mbH ("Modula") from Alpina Partners and Private Shareholders. Modula sells several ERP solutions across the DACH region and will strengthen the presence of Aptean there.
Intuit has completed its acquisition of Credit Karma. It will pay approximately $3.4 billion in cash and 13.3 million shares of Intuit stock and equity awards with a value of $4.7 billion.
Ivanti has completed the acquisitions of MobileIron and Pulse Secure to Deliver Intelligent and Secure Experiences Across All Devices in the Everywhere Enterprise.
Seismic is acquiring Grapevine6, a patented social and digital sales engagement platform. On completion, Grapevine6 will be integrated into Seismic LiveSocial.
ServiceNow has signed an agreement to acquire Element AI, a leading artificial intelligence (AI) company with deep AI capabilities.
Appointment
Dutta Satadip has become ActiveCampaign's first Chief Customer Offer.
ServiceNow has appointed enterprise software veteran John Ball as senior vice president and general manager of its Customer Workflow business unit. Ball was previously executive vice president and general manager of Salesforce's Einstein AI platform and applications products.
Tangoe has appointed James Parker as CEO effective immediately. Interim CEO Dave Hansen continues his role as Chairman. Before joining Tangoe, Parker was the CEO and executive director for Masergy, a leading software-defined global network company.
Business
ActiveCampaign took a look back at its growth in 2020. It grew its customer base by over 30,000 since January based on the organization's extraordinary commitment to customers. The company reached 120,000 customers in October. It also reached $100 million ARR this year.
Bill.com has raised $1.15 billion after completing the sale of 0% convertible senior notes.
Billtrust announced Q3 results for the full year 2020. It achieved record quarterly total revenue of $38.3 Million and Net Revenue of $28.8 Million. Flint Lane, Founder and CEO of Billtrust, commented: "I am very pleased with our financial results, in particular our year-over-year total revenue growth of 9% and net revenue growth of 15% in the third quarter."
Celigo launched Celigo University, a learning management system that offers free online tools, resources, training and certification for building integrations across multiple applications.
Cornerstone has founded the Cornerstone Innovation Lab for AI. It is a new centre of excellence within the company composed of data scientists and machine learning experts who specialise in innovating practical and ethical ways to apply AI technology to the workplace. Its findings will be shared free on this website.
DocuSign announced its Q3 fiscal 2021 results. Total revenue was $382.9 million, an increase of 53% year-over-year. Subscription revenue was $366.6 million, an increase of 54% year-over-year. Billings were $440.4 million, an increase of 63% year-over-year.
Domo announced its Q3 Fiscal 2021 results. Total revenues were up 20% year over year to $53.6 million. Billings increased 25% year over year to $55.7 million.
Epicor Software Corporation is helping a growing number of vehicle service providers, replacement parts distributors, and manufacturers/suppliers identify and address opportunities to accelerate growth and improve profitability through the company's new "EPIC Results" technology initiative.
In Australia, Epicor has partnered with Checked In Care. It has launched a new Customer Experience Platform. Powered by Checked In Care, it is a self-serve mobile application to help aged and community care clients, and their loved ones easily plan and manage their care, in collaboration with care staff.
Replicon has joined the SAP PartnerEdge with Replicon Time Tracking for Service Organizations available on the SAP App Centre. Integrated to SAP S/4HANA it provides a modern, mobile, secure, and scalable way to track 100% of the time for services enterprises, helping them drive increased efficiency and profitability.
Sage announced a partnership with GCPay, provider of a subcontractor pay application. Sage will now offer GCPay as an add-on with its industry-leading construction solutions, Sage 300 Construction and Real Estate and Sage 100 Contractor.
Fast Budget, an Italy-based PFM app, teamed up with Salt Edge, a leader in offering open banking solutions, to enable its end-customers to connect and access all bank accounts in one place and eliminate the need to insert the financial data manually.
Solutyo, the French consultancy focused on manufacturers has joined the Genius Solutions partner network.
Customer
Greater Manchester Urgent Primary Care Alliance (GMUPCA) has rolled out an integrated urgent care tool from Advanced to alleviate pressure on A&E departments and reduce waiting times.
The Salvation Army Australia turned to Coupa Business Spend Management to help meet its mission of ensuring that every effort and resource is used for the greatest effect. Ian Girvan, general manager of Strategic Sourcing and Procurement at The Salvation Army Australia Territory commented: "Every $125 of savings allows us to provide one night of emergency accommodation and support for one person. COVID-19 has increased the urgency for us to focus on cost containment and driving efficiencies across our organization, and to do that we knew we needed a strong technology partner. Coupa's easy-to-use platform will ensure quick adoption across our employees so more of our personnel and financial resources can support our frontline mission efforts."
TouchstoneEnergy has assisted UK-based energy company IOG to go live with Infor SunSystems and Proactis P2P in the TouchstoneCloud.
Fujikin K.K., a metal-processing company, specializing in automotive components, has selected Infor CloudSuite Industrial ERP.
Elektroskandia, an electrical wholesaler will replace its existing enterprise resource planning (ERP) system with Infor CloudSuite Distribution Enterprise, to support the company's future goals.
AZL, an ING company and pension provider for 50 pension funds and 5,000 employers in the Netherlands, has used the Mendix low-code platform to build an innovative new pension planner app within AZL's pension portal.
Swinton Group has transformed customer service and improved both customer and employee experiences by leveraging the NICE Attended Automation solution. It increased NPS by 11%, reduced handling time by 50 seconds and increased capacity by over 7,700 calls per month.
ChildLife Foundation (ChildLife), a not-for-profit healthcare organization in Pakistan that has saved lives of over three million children to-date, has selected Oracle Cloud Infrastructure (OCI) to support its third-party hospital management system application.
Prologis and eClerx selected Qualtrics EmployeeXM.
CERP Rhin Rhône Méditerranée, a French leader in pharmaceutical distribution, has selected the QAD DynaSys Retail Planning solution including demand planning, distribution planning, procurement planning, and advanced analytics capabilities to optimize its supply chain.
Rimini Street enjoyed success in Brazil by signing up three new contracts in the public sector. The Chamber of Deputies, the Superior Labor Court and APEX Brasil, an independent social service agency will switch support to Rimini Street and save considerable funds in doing so.
Sage Intacct published a case study about the implementation at Accurate Neuromonitoring, a healthcare practice that serves 100 hospitals throughout the east coast of the United States. The organisation increased its profitability by 30% while boosting finance team efficiency by 66%.
NBCUniversal's Advertising and Partnerships division has selected Salesforce's Customer 360 Platform to deliver a single source of truth for its multi-billion dollar advertising business.
Product
Appian Connected Claims is now available in AWS Marketplace. Appian Connected Claims is designed to reduce the operational complexity of insurance claims and deliver real-time, full visibility into the claims lifecycle.
BluePrism announced the availability of Blue Prism intelligent automation software in AWS Marketplace, giving Amazon Web Services (AWS) and Blue Prism customers another avenue for automation in the cloud.
Bullhorn announced Bullhorn Messaging, powered by TextUs, the market-leading text messaging platform for recruiting firms.
Celonis announced the Celonis Multi-Event Log. A unique innovation that sets a new benchmark in Execution Management Systems (EMS) by automatically analyzing and optimizing interactions among interconnected business processes.
Copado launched Value Stream Management for Salesforce as part of its Winter 21 release. Sanjay Gidwani, chief operating officer at Copado, commented: "Companies are laser-focused on accelerating their digital-first projects because of the exponential impact on real business results. Value stream management is the new must-have for anyone under pressure to meet executive expectations on the speed, quality and visibility of technology investments. By aligning the company's corporate strategy with the CIO and IT metrics, the Copado DevOps platform delivers a prioritized, faster and continuous stream of value from your cloud platform to your company's bottom line."
Deltek launched Costpoint GovCon Cloud Moderate. The solution will help Government Contractors to meet their Cyber Security Maturity Model Certification (CMMC) framework requirements, as well as compliance requirements of International Traffic in Arms Regulations (ITAR).
Intuit launched TurboTax Live Full Service. Taxpayers can now choose to connect to a dedicated tax expert, who will prepare and file their tax return for them – all from the comfort of home.
Logi Analytics has partnered with BlueVolt to provide an analytics dashboard experience for all BlueVolt customers.
UNICEF and Microsoft Corp. launched a new version of Primero called Primero X. This is an open-source case management web application helps social service providers coordinate critical support to vulnerable children.
Oracle announced the availability of the Oracle MySQL Database Service with integrated MySQL Analytics Engine, optimized for and exclusively available in Oracle Cloud Infrastructure (OCI). OCI customers can now run sophisticated analytics directly against their operational MySQL databases, eliminating the need for complex and expensive data integration with a separate analytics database.
Planful unveiled the Fall 20 version of its planning solution. The release expands its Continuous Planning capabilities, including enhancements to the company's popular Workforce Planning solution and significant updates to operational planning and financial reporting capabilities.
Pyramid Analytics announced that its next-generation trusted analytics platform built for the enterprise is officially available on the Amazon Web Services (AWS) Marketplace as a pay-as-you-go (PAYG) offering.
Salesforce announced Service Cloud Workforce Engagement, a new dynamic workforce planning product that will help service leaders organize their entire workforce from anywhere and distribute the right work to the right agents based on skills and service channel. It will be generally available in mid-2021.
TalentQuest launched TQ Connect. TQ Connect helps increase individual and organisational performance by building trust and transparency through two-way conversations and improved engagement through timely feedback and recognition.
Research
FloQast published findings from a survey of over 300 finance users and found 2/3 believe COVID-19 has created new planning risks and over half are concerned with overall economic factors. A significant majority of controllers (77%) report that their teams are including some kind of "doomsday scenario planning" for 2021.
MuleSoft published  "The State of Business and IT Innovation report". It found that only 37% of organizations have the skills and technology to keep pace with digital projects during the COVID-19 pandemic. Brent Hayward, CEO, MuleSoft commented: "Every industry faces immediate change, and every organization needs to respond to the needs of its customers faster than ever before in a digital-first world. This research shows data is one of the most critical assets that businesses need to move fast and thrive into the future. Organizations need to empower every employee to unlock and integrate data — no matter where it resides — to deliver critical, time-sensitive projects and innovation at scale, while making products and services more connected than ever."
Namely carried out research that looked at who should bear the costs of home working. 56% of employees and employees were not prepared for the shift. 72% of employees believe their employer should provide a work from home stipend.
A study by Qualtrics and PWC looks at how CIOs are future-proofing the workforce technology experience. Key findings from the 100 CIOs survey include:
95% of IT 'Leaders' said they increased the frequency of employee listening since COVID-19 began.
Over 65% of all IT executives said at least a quarter of their companies will continue to work remotely permanently.
U.S. businesses with fewer than 500 employees experienced shrinking shift work volume over the last month according to the November 2020 Workforce Activity Report from UKG (Ultimate Kronos Group).