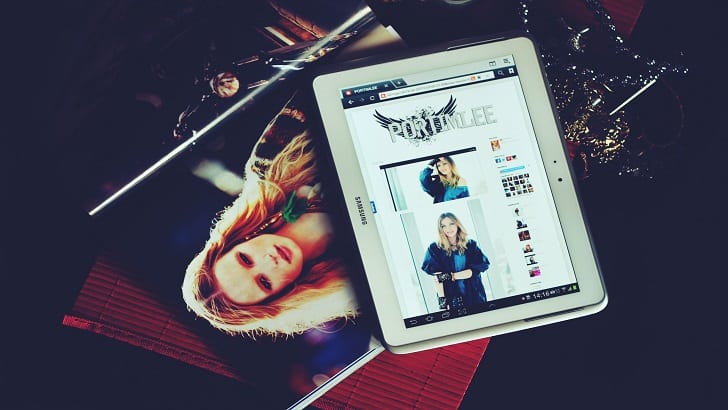 Retail and eCommerce highlights this week include: BigCommerce has joined the MACH Alliance, A newly-formed group of independent tech companies dedicated to advocating for an open, best-of-breed technology ecosystem for enterprise ecommerce solutions. Aleran Software launches a new product for converting PDF catalogues to eCommerce sites. Epos Now, a software and payments technology company has launched a major partnership with BigCommerce. Adobe appoints Lee Edwards as Vice President for Northern Europe, Middle East and Africa. John Lewis Partnership, iconic British retailer further invests in its digital capabilities as customers shift to shopping online
BigCommerce Joins MACH Alliance
BigCommerce has joined the MACH Alliance, A newly-formed group of independent tech companies dedicated to advocating for an open, best-of-breed technology ecosystem for enterprise eCommerce solutions. As part of this group, BigCommerce will work in collaboration with members to enhance education, development and adoption of composable infrastructures through microservices-based, API-first, cloud-native SaaS and headless technology and digital experiences.
According to analyst firm Gartner, 80 percent of digital experiences will be deployable via headless by 2022. Since 2018, BigCommerce has enabled merchants to build scalable, content- and experience-driven digital commerce experiences through headless deployments. APIs allow for full access to the data and business logic of the BigCommerce platform. It enables merchants to connect third-party integrations, mobile applications or a front-end CMS or DXP to create a headless storefront. Participation in the MACH Alliance will create additional opportunities for BigCommerce to advance MACH principles as the modern standard.
"BigCommerce has a clear commitment to a better way forward for IT architecture that is open and composable," said Sonja Kotrotsos, vice president of the MACH Alliance. "That vision, which defines their own approach, is exactly where the MACH Alliance sees the future of technology heading. It is this kind of set-up that will drive the new era of tech, and it's with great excitement that we welcome BigCommerce on board to the Alliance so we can advocate for this future-proof approach together."
Aleran Software Launches Publishop
Aleran Software, the all-in-one sales order management platform has launched Publishop. A new product that allows customers to easily transform an existing PDF catalogue into a shoppable eCommerce site.
"Whether you're selling B2B or B2C, catalogues are the heart and soul of merchandising for most manufacturers and vendors," said Alex Sayyah, CEO of Aleran Software. "With Publishop, virtually anyone with a PDF catalogue can create a clickable, interactive shopping cart in a couple of minutes," he explained.
Using Aleran's AI-based technology, Publishop saves users hours of time manually hotspotting PDF catalogues. Instead automatically analysing catalogue files and creating associated product links and display info. Uploaded PDF catalogues become clickable online stores complete with shopping cart functionality and integrated payment processing. These files become shareable across any device for online browsing and shopping.
Publishop is ideal for manufacturers, vendors, sales representatives, and resellers who already have a PDF catalogue or price list. Such enterprises need a quick and affordable way to create an online shopping experience for their customers.
"Especially now with so much of the sales model transitioning to online platforms, there's a real need for innovative sales tools that solve your day-to-day problems so you can continue to sell and grow your business from wherever you are," said Sayyah.
An enterprise version of the product is also available as part of the company's flagship sales order management platform, RepDesk.
Epos Now goes Big with major eCommerce partnership
The partnership pairs the BigCommerce platform with a cloud POS system provider, EPOS Now. This allow Epos Now's retail customers to take advantage of the surge in online sales demand. Customers can diversify their sales channels at a pivotal time for the sector.
This new alliance will give thousands of brick-and-mortar stores the opportunity to compete with dominant online providers. At a time when retailers are facing tighter local and national operating restrictions in response to the COVID-19 pandemic.
This is the latest step in Epos Now's ambition to level the playing field between independent retailers and multinational giants. By partnering with BigCommerce, Epos Now will be able to empower its customers to develop omnichannel retail propositions. This includes eCommerce, in-store pickup, and click and collect. With BigCommerce, Epos Now customers will be able to centralise their operations. They can also manage inventory, sales, customers, and staff across their online and physical stores from a single touchpoint.
The partnership will also give BigCommerce customers access to a world-class retail POS provider. This will enable it to offer even more support to its growing community of bricks-and-mortar retail customers.
Epos Now's Chief Growth Officer, Barbara Staruk said, "Consumer habits are shifting on an unprecedented scale. Our customers must move to capitalise on the growing demand for online retail. Through this partnership, online retail is made simple, ensuring our valued customers can remain truly competitive in the changing landscape. The real beauty of this partnership is that our customers will now be able to leverage the power of cloud technology to drive both the online and offline elements of their business."
Adobe appoints Lee Edwards as VP for Northern Europe, Middle East and Africa
Adobe has appointed Lee Edwards as its Vice President for Northern Europe, Middle East and Africa. Lee will lead Adobe's Digital Experience business across the region, driving growth for one of the company's largest markets within its International business.
Lee previously led Adobe's Digital Strategy and Solutions business in EMEA. A position he had held since joining the company in January 2020 after 14 years at SAP. In his new role, he will work with some of the region's most successful brands – Unilever, HSBC, Sky and Vodafone. In addition organisations in fast-evolving industries such as manufacturing, healthcare and the public sector, as they look to become digital-first.
Paul Robson, President International at Adobe said: "Lee's experience leading digital strategy and transformation initiatives will be invaluable. We continue to grow and build on Adobe's success in the region. Digital has become a top priority for every company at this pivotal time. Lee's insight into how brands need to adapt will be instrumental in helping us build closer partnerships with our customers."
Lee will also take on the role of Managing Director for Adobe UK, helping to drive the company's CSR and diversity and inclusion programmes. With Adobe' teams working remotely during the COVID-19 pandemic. Lee is committed to promoting well-being and opportunity for every employee, no matter their background or where they are based.
John Lewis partners with commercetools
commercetools has announced that John Lewis Partnership has selected its technology to provide a next-generation key commerce component to support and deliver its eCommerce capabilities for johnlewis.com. John Lewis Partnership owns and operates two of Britain's best loved retail brands – John Lewis and Waitrose.
In the six months from 26 January to 25 July 2020, John Lewis has seen impressive online growth of 73%. commercetools will be responsible for the re-platforming of johnlewis.com which includes moving its basket and checkout capability. John Lewis was looking for a flexible eCommerce solution which would allow the retailer to further accelerate its commitment to providing a leading online shopping experience.
The retailer chose commercetools because it offered John Lewis the scalability and reliability it needed to move towards an ambitious goal of migrating off its legacy ecommerce-based platform. The partnership also wanted a flexible API-first, microservices-led cloud service. In addition, commercetools' platform gives John Lewis freedom to customise digital customer experience journeys when shopping in-store, online, using mobile apps or any other channel.
According to John Lewis, this will be a critical technology partnership. It was particularly important that commercetools was a strong vendor supported by a well-defined commerce technology roadmap. This needs to be aligned with John Lewis' own vision to launch and scale digital propositions faster. It should help us to deliver more omnichannel experiences for its customers.