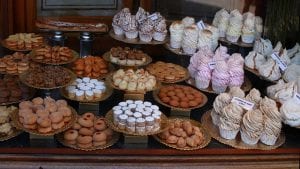 Retail and eCommerce highlights this week include: eCommerce platform Kooomo advises on why reputation should be focused on as much as developments, integrations and costs. Aptos to buy Revionics, Global Leader in AI-Powered Price Optimisation, Horizon Worldwide partners with Rise Interactive to Accelerate DTC eCommerce Growth. Fareportal introduces flight booking widget to travel & eCommerce industries. MARKETN's new service package sets out to take business brands to a digital high.
eCommerce reputation should be top of your agenda says Kooomo
eCommerce reputation should be top of your agenda, says Kooomo.
Research from the Stanford Guidelines for Web Credibility found that 75% of consumers admit to making judgments about a company's credibility based on its website. Furthermore, if people love a brand's story, 55% are more likely to return to its services, 44% will share the story, and 15% will buy the product immediately.
User generated content and reviews are also key for maintaining reputation:
93% of customers find user-generated content is helpful when making a purchasing decision.
71% of consumers feel more comfortable buying a product after researching user reviews
70% of consumers trust online peer reviews and recommendations more than professional content and copy.
Customers can be encouraged to review products in a multitude of ways as well as integrating a plugin such as TrustPilot, Feedaty, or ReviewBuddy.
Another key element to consider when thinking about reputation is security. According to Ciaran Bollard, CEO of Kooomo, "Now more than ever, consumers are overtly aware of the possible security risks when entering the digital landscape. Retailers must, therefore, ensure they handle the personal data required for creating that personalised experience appropriately, abiding by data protection regulations such as GDPR to ensure extra layers of security. Organisations must also ensure they are transparent with how and why they are using consumers' data. Trust between a consumer and retailer is a critical brand differentiator and will inevitably lead to greater customer retention."
Aptos to Acquire Revionics, Global Leader in AI-Powered Price Optimisation
Aptos, a retail technology solutions provider plans to acquire Revionics. The company is a provider of science-based pricing, promotion and competitive insight for innovative global retailers. The acquisition is expected to close in September 2020.
Featuring advanced AI and machine learning capabilities, Revionics' cloud-based price optimisation solutions serves as a natural extension to Aptos' Merchandise Lifecycle Management suite. This allows retailers to optimise every aspect of the product lifecycle.
Headquartered in Austin, Texas, the company has offices in key cities across the US, Europe and Australia. Revionics helps retailers gain a competitive edge by managing and optimising strategies for omnichannel pricing, promotions and markdowns.
Revionics' customer base includes many of the world's top retailers. This includes tier 1 brands across grocery, discount, drug, convenience, sporting goods, general merchandise, hardware and specialty retail.
Aptos' planned acquisition of Revionics follows its recent announcement of its completed acquisition by affiliates of Goldman Sachs Merchant Banking Division. The new strategic ownership change paves the way for accelerated investments in product innovation and continued focus on global market expansion.
Horizon Worldwide Partners with Rise Interactive to Accelerate DTC eCommerce Growth
Rise Interactive is now the Digital AOR for Horizon Worldwide, one of the largest specialty photo, wall art and décor manufacturers in the US. Horizon Worldwide is the parent company of Photography.com and CreativeGallery.com.
Horizon Worldwide concluded their recent search for the best performance marketing partner to support the next leg of growth in their direct-to-consumer eCommerce business by choosing Rise. According to Gary Seline, President & CEO of Horizon Worldwide. "We needed an agency with a proven track record of scaling eCommerce revenue using digital channels while meeting ambitious performance targets. Rise demonstrated a clear vision of how to apply our data in smarter ways to drive better results. Rise's Connex technology will help both of our teams unlock opportunities to grow faster."
Fareportal Introduces Flight Booking Widget to Travel & Ecommerce Industries
Fareportal, the travel technology company supporting CheapOair and OneTravel has unveiled of a new airline ticket booking widget available to select industry partners. Ecommerce providers can insert airline ticket purchase functionality onto their sites by placing a single small piece of code. Once in place, partners will offer and sell airline tickets by accessing CheapOair and One Travel's database of tens of millions of searchable itineraries accessing over 600 airlines worldwide.
"What's exciting here is the ease of implementation. We're already speaking with a variety of traditional travel partners and are also seeing interest from some compelling lifestyle brands," said J. Andrew Stein, Fareportal Director of Innovation. "Companies are seeking ways to increase their revenue. By offering flight purchases via our fully responsive widget, they will be able to offer their customers a needed and in-demand service."
Fareportal founder and CEO, Sam S. Jain, continues "One of our core beliefs as a company is the importance of making travel accessible to everyone. With our new fight booking widget, we are expanding the availability of a secure and comprehensive travel booking experience." Demand for Fareportal's new widget is already growing, and initial marketplace reaction has been strong.
MARKETN selects HubSpot CMS to support digital marketing services
MARKETN, a New York-based digital marketing agency, has chosen HubSpot CMS as its choice of website management to support its end-to-end marketing services. HubSpot CMS consists of a number of tools that work together under one umbrella and offers everything from helping to increase website traffic, convert website visitors into leads, and create a fully professional sales funnel.
MARKETN will operate according to a client's needs, budget, and timeframe, ensuring that they cut through the digital 'white noise' to capture a broader online audience.
The rollout of MARKETN's latest customer-centric solution will complement the agency's full repertoire of digital, marketing, branding, business development, campaign design, and demand generation services. The expansion with its HubSpot CMS capabilities will enable it to extend digital reach for clients.
The development comes on the heels of MARKETN's newly created podcast solutions, a must-have suite of services for smart entrepreneurs and influencers who want to reach out to a global audience.