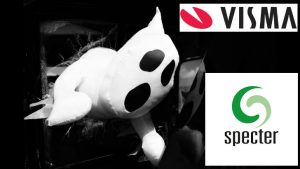 Visma has made a second acquisition of a Swedish company in as many weeks. Following the purchase of Draftit, it has now acquired Specter. Specter provides cloud-based retail ERP and e-commerce solutions to the Norwegian and Swedish market. It has more than 1,200 SME customers including brands such as Caia Cosmetics, Emma Malena and eBrix. Terms of the deal were not disclosed.
The acquisition extends Visma's share of cloud and e-commerce solutions in the Nordics. Visma will aim to cross-sell other products in its portfolio to Specter customer. It is also looking to cross-sell Specter across its own customer base. Specter will remain an independent business unit within the Visma group.
Carola Lissel, Managing Director of Visma Software AB, commented: "Visma's mission is to help customers improve productivity through integration and automation of business processes. Specter fits very well into our solid products portfolio for e-commerce and omnichannel sales, and the synergies will benefit current and future customers."
What is Specter?
It is a cloud-based solution that delivers several modules to assist small retail and e-commerce businesses to thrive. They include:
CRM, including sales and customer service.
Warehouse management.
Point of Sales solution.
Finance including Order / Invoice, Inventory Management, Purchasing, Supplier Invoice / Expenses and Accounting.
E-commerce.
The solutions can be extended through several partner integrations which used the Specter API. This includes webshop/e-Commerce vendors including E37 and WooCommerce, payments and finance (Klarna and Nets), logistics and 3PL as well as sales and support.
Mattias Bratt, CEO of Specter: "The performance and growth of Specter during the past few years has been strong. Visma's experience within e-commerce and ERP will benefit Specter's customers. With a shared vision of making processes simple and cloud-based, Visma is perfectly suited to support Specter in becoming stronger and more complete."
It recently announced the latest improvements to its software which included:
Support for SIE 4i file format for any date period
Support for Airmee and LGT Home Delivery shipping for Unifaun.
Easier management of priority supplier for purchasing proposals
Enterprise Times: What does this mean
Visma continues to purchase companies both inside and outside the Nordics. Where this acquisition makes sense is the other applications that Visma can to the table to help Specter customers. One of the first areas of work is the integration that will need to happen. For example, its accounting and HR solutions are a natural complement to Specter.