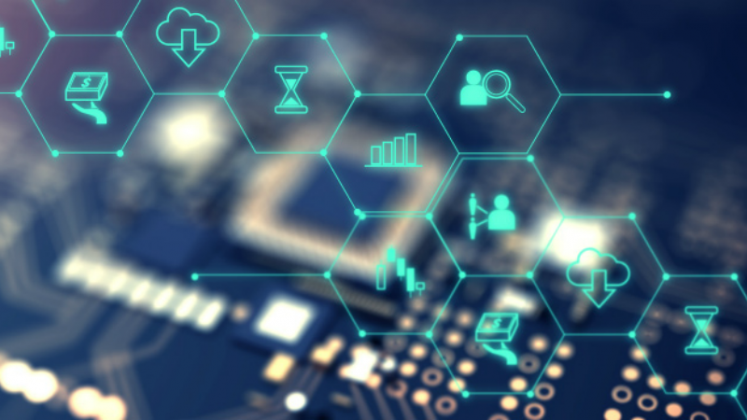 Mphasis is partnering QEDIT to help businesses transact and leverage their business data in a privacy-compliant manner. Under this partnership, the two entities will co-innovate and develop privacy-enhancing technology using Zero-Knowledge Proof (ZKP) cryptography.
"Blockchain is a critical technology that enterprises have been leveraging strategically; Mphasis continues to bring innovative solutions to customers from both within the organization as well as from the partner and start-up ecosystem," said Dinesh Venugopal, President – Mphasis Direct and Digital.
"Through our collaboration with QEDIT, we aim to offer next-generation security applications on blockchain to our clients that enables them to authenticate asset transfers on a shared ledger without revealing any underlying, confidential, transactional information."
The Mphasis/QEDIT partnership
The nature of a blockchain is that its structure means anyone with access to a blockchain transaction can view the data provided on all nodes. This inherent principle of transparency is, however, an obstacle for those businesses or enterprises which:
wish to gain efficiencies using a shared ledger
need, at the same time, to protect confidential transactional details.
Mphasis clients leverage this technique, particularly when applied to regulated industries like Financial Services. The QEDIT solution integrates into large application projects. Mphasis believes ZKP solutions will:
secure information on a blockchain
become the horizontal layer of security for digital identification.
"Teaming up with Mphasis presents a phenomenal opportunity to advance a new category of technology based on cryptographically secure, privacy-enhancing techniques," said Jonathan Rouach, CEO and Co-Founder of QEDIT.
"Together with Mphasis, we can accelerate our efforts to deliver innovative solutions that facilitate blockchain adoption and provide secure ways for companies to harness the full value of their data, without requiring them to expose or share private information. QEDIT's co-development collaboration with Mphasis was established in conjunction with the Consulate General of Israel to South India."
Mphasis
Mphasis offers services to customers around the globe. They include:
6 of the largest global banks
11 out of the largest 15 mortgage lenders
3 global insurance companies.
The Mphasis global footprint will enable QEDIT's SKP approach to reach a broad array of financial activities, including:
trade finance
supply chain
payments
insurance.
Working together, QEDIT and Mphasis intend to:
first identify relevant use cases
then tailor-design solutions which introduce ZKP
thereby solve the core business problem – confidentiality.
Enterprise Times: what does this mean
Enterprises need an approach which can maximise the value of their data but without sharing it. This requires privacy-enhancing technologies – such as ZKP.
For Mphasis, QEDIT should enable its customers the ability to transact and leverage data with third parties, while:
preserving control over confidential information
respecting compliance with local data privacy regulations.
ZKP cryptography, as well as other cryptographically-secure techniques, will mean enterprises can begin to 'remove' industry-wide privacy challenges. This will have great value in fields like finance, supply chain, insurance and human resources.