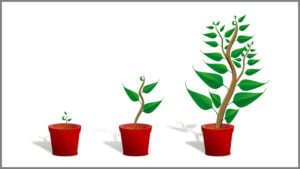 Marg ERP, one of the leading small business ERP solutions in India has announced plans to increase its channel ecosystem in 2020 by at least 100 partners. Marg ERP operates in the MSME marketplace and has more than 1 million active users of its software. The latest version MargERP 9+ provides functionality for 21 business sectors and has bank reconciliation with more than 140 banks. It also announced a seamless online banking integration in 2018 with ICICI Bank.
This latest announcement noted: "We aim to add 100 more channel partners by next year to strengthen our network…with disruptive, efficient and affordable solutions." Marg ERP has two tiers of partners. A Marg Master Partner (MMP) has a direct relationship with Marg and is a traditional VAR. The second, Marg Partners work through the MMPs. They will use MARG themselves and will help find new customers within their existing customer base.
Increasing R&D into AI
The company also announced that it would invest in big data, machine learning and artificial intelligence to bring automation to its SME clients. These developments would see improvements in several areas of its software to reduce the administrative burden on SMEs. The company stated: "We are successfully simplifying inventory management, accounting, payments, GST compliance, sales, marketing, HR and other basic yet complex needs of last-mile MSMEs in India and other geographies."
Its latest innovation is a platform it built to serve the pharma industry. Pharmacists are able to leverage the platform, either through Marg ERP or a Google Mobile App PharmaNxt. It allows them to check information on a medicine, this includes substitutes, information, side effects, tax percentages, manufacturer etc. The platform already has 100,000 medicines and Marg ERP aims to quintuple this figure in the coming months.
Enterprise Times: What does this mean
What isn't clear from the information available is whether these new partners are MMPS or MPs. The latter seems more likely but there is no information about how it will encourage its MMPs to seek these new partners or if it will reach out directly to existing customers to generate these new partners.
Marg ERP has ambitious plans for the coming year. It already supports more than 250,000 SME's in India and beyond. It is looking to increase this to 600,000 over the next three years. Its Chairman and Managing Director, Thakur Anup Singh recently won the annual 'Udyog Rattan Award' from 'Institute of Economic Studies' for his exceptional work in transforming how MSMEs can accelerate their business by using technology. If it can achieve the channel partner growth, that should help it reach its growth targets for 2020 and beyond.