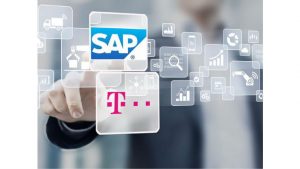 Deutsche Telekom has announced that the first phase of its ERP transformation using SAP S/4HANA will see it consolidate 11 of its 55 ERP solutions. It is aiming to leverage the SAP ERP solution to standardise its planning and logistics operations for the major roll out of its 5G network. That roll out has already started. In March 2019 Deutsche Telekom announced that it would install 300 5G antennas in more than 100 locations. By the end of 2020 it hopes to have the 20 largest cities in Germany covered.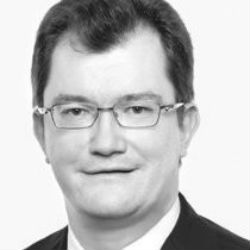 Peter Leukert, CIO at Deutsche Telekom said: "We are driving our own digitalization forward massively. It's all about getting more from the data we already have. By standardizing our IT systems, we will be substantially more efficient in terms of network planning, and our customers will benefit from quicker logistics processes."
In combining all processes for the roll out within a single application, Deutsche Telekom will hope to streamline processes and improve efficiencies. It will leverage "SAP S/4HANA to create new models for data analysis, artificial intelligence, and predictive planning."
It is looking to improve processes such as:
Ordering.
Storage.
Logistics.
Delivery.
Its goal is to enable next day delivery to customers thereby improving customer satisfaction.
T-Systems involved
Though not specifically called out in the release, T-Systems are involved in the transformation project. It will assist its parent company consolidate the mix of 55 ERP solutions and manual processes onto SAP S/4HANA. As a case study noted: "One.ERP allows Deutsche Telekom AG to achieve group-wide standardization of data models and business processes in the areas of finance, HR, purchasing, technology and key accounts."
As one of the largest SAP cloud operators. T-Systems can deliver private, public, hybrid, or multi-cloud SAP Cloud offerings to clients. More recently, Deutsche Telekom announced that T-Systems would link its cloud to SAP. This enables customers to leverage the IoT data held within the T-Systems using their SAP instances. T-Systems has already helped several large SAP customers move to S/4HANA including Celulose Irani, Fraport Brasil and Schettino.
Enterprise Times: What does this mean
This is a significant project for SAP and Deutsche Telekom. As one of its largest partners it will be a significant reference point once completed. It will also be a proof point for SAP S/4HANA in the Telecoms industry and beyond. Hartmut Thomsen, Head of the Middle & Eastern Europe region at SAP commented: "We want to support Deutsche Telekom in its vision of consolidating the IT landscape and getting it ready for the digital challenges to come in the future. This doesn't just benefit customers and employees, it also provides support in the ambitious build-out of Europe's communication networks."