Unit4 has revealed some impressive figures from its Q3 results. As a privately owned organisation it does not have to release figures but this is part of CEO Mike Ettling's approach to openness. There may also be a hint of competition with fellow South African Darren Roos, CEO at IFS.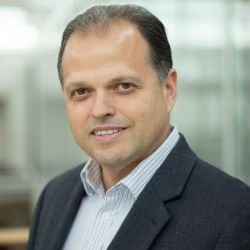 The headline of triple figures applies to cloud bookings in the third quarter compared to the previous year. Overall bookings grew by 57%, which is still impressive. Revenues however only grew by 5%. What isn't clear is whether those revenues include the recent acquisition of Intuo.
There are few further details available about the figures. No breakdown of how each region has fared, nor a breakdown by product. The release does highlight 6 customer wins. These include wins across the Unit4 application portfolio, but did not include its PSA solution. The customers were mainly from public sector and education, they include:
University Canada West (UCW) and Toronto School of Management (TSOM)
IES Abroad
Niagara Parks Commission
Gloucestershire Constabulary
International Fund for Animal Welfare
DOF, international service provider to the offshore energy market
So far so good but where is Unit4 heading
Under Ettlings leadership Unit4 has rebranded and introduced new messaging around its core ERP product. Now described as a people centric ERP, its focus on the People Experience was unveiled in October. These results however, demonstrate that underpinning the messaging is a market leading micro services based product architecture and a strong product. It will be interesting to see how these numbers climb further in the coming quarters. With overall revenue growth at only 5%, Ettling will be keen to see that increase.
Ettling commented: "Q3 was an exceptional quarter for Unit4 which is testament to the hard work and commitment of our teams in markets across the world. As we accelerate into our next phase of growth, we are deepening our focus on people-driven organizations and expanding our value proposition across multiple key strategic verticals. This is an exciting time as we enter the next phase of Unit4's development." 
Enterprise Times: What does this mean
In the last few months Ettling has made substantial changes within Unit4. He has made significant changes to the leadership team, cleverly combining internal promotion and external hires. There is a new team in the US to lead the company back to substantial growth in one of the largest markets. Speed, however, is of the essence, the landscape in the UK has changed substantially with the announcement that a fully localised Sage Intacct is now available. This will make the non-profit sector more competitive for Unit4 though Sage Intacct does not operate in several of its other verticals.
The next results are due out almost a year of Ettling joining the company. While it is still a work in progress, those results will be a clearer indicator of the success he has accomplished. Only then will it become clear who has bragging rights.