IFS continues to drive its growth under the leadership of Darren Roos with a 23% increase in net revenue. This is the sixth continuous quarter of growth higher than 20% and well above the growth rate of the wider ERP industry. This is not just a legacy vendor targeting new cloud revenues from its existing customers, it is also extending its market share in specific sectors. The recent acquisition of Astea should place it into a better position in the field service management market. However, the dust has not yet settled on that acquisition and it is unclear what the future holds for the organisation or product.
Growth on all fronts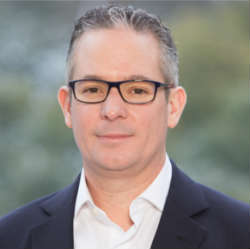 The growth was underpinned by a 47% increase in licensed revenue. Excluding Workwave cloud revenue increased by 61% on a year on year basis. Net revenue was SEK 4,558 million (US$ 485 million) for the third quarter. Two of its three strategic markets, Aerospace & Defense and Service Management have grown significantly in the year to date, 41% and 66%. However, IFS did not reveal the growth for its ERP business, which is probably lower. IFS Chief Financial Officer Constance Minc added: "Every revenue line item saw a double-digit increase in the third quarter, which speaks to a company with a clear vision that is tooled for growth. To ensure we are equipped for the journey ahead—and to help us reach our 2021 revenue target of US$ 1 billion—we recently undertook the most significant IT project in our company's history. Now, with unprecedented business transparency and agility, we can quickly adjust to fluctuations in any part of the business to better deliver consistent growth and profitability."
That project was the installation of its own ERP across its business. That project was a success, though not without its challenges.
Roos commented: "The success of our business transformation is apparent as Q3 now marks our sixth straight quarter of growth above 20 percent. Over the last 18 months, we've gone from being a fragmented global business to a fast-growing organization operating globally at scale. All the while, we've never lost sight of our commitment to providing the best experience for our customers, which remains our guiding principle.
In a not so subtle dig at the two behemoths in the market, one of whom Roos once worked for, he continued: "Our topline growth does not come from extracting revenue from our installed base through tactics like compliance audits. On the contrary, we are winning half of our license revenues from new customers. I believe this speaks volumes about our ability to beat the larger legacy vendors with a proposition that offers what the others don't: choice and a focus on real customer value."
Enterprise Times: What does this mean
There is little doubt that Roos under IFS is bullish. However, it also needs to demonstrate that it is winning new business in key markets with significant customers. While it recently hosted a much larger and successful IFS World Conference in Boston, Roos needs to demonstrate that he can continue to deliver the results and name some bigger customers that have chosen IFS over Oracle or SAP.