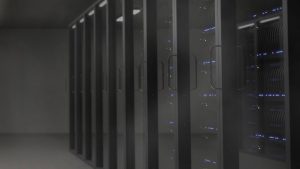 Enterprise Times sat down to talk with Christian Beedgen, Co-Founder and CTO, Sumo Logic just after his keynote at Illuminate. The focus of Beedgen's keynote was around reliability and how do we, as IT Ops, know what is really going on inside the data centre. According to Beedgen: "The definitions of what you should monitor and how you should monitor are not that clear cut."
For example, do you know the difference between SLA, SLI and SLO? What is SRE? How is cyber resiliency different from disaster recovery? IT likes to think it knows a lot about what is happening in the data centre and on the network. After all, it has invested heavily in and deployed tiers of monitoring tools. At one level, these provide the information required to keep the lights on as part of disaster recovery and business continuity services. It is also something that is required to meet the commitments that IT has been making to users.
Service Level Agreements (SLA) are part of any software and service deployment. They are the contract between IT and users in terms of how well the service will perform. But how do you create a valid SLA? This is where the terms SLI, SLO and SRE come back into the conversation. Beedgen says the start point is: "The service level objective where you are making a commitment, initially to yourself, as to what you think a desirable level of service is. Then you construct SLIs to measure whatever it is you want to measure."
One of the key issues that Beedgen talks about is that we need to move away from an IT perspective to a customer perspective. He said: "We should construct the SLI for what the customer wants not want IT wants." But deciding what metrics to monitor is not easy. People tend to use a shotgun approach to gather vast amounts of measurements but are then unable to use them. This is where Beedgen believes you need to agree on a view of the world to get the right metrics.
To hear what else Beedgen had to say, listen to the podcast.
Where can I get it?
obtain it, for Android devices from play.google.com/music/podcasts
use the Enterprise Times page on Stitcher
use the Enterprise Times page on Podchaser
listen to the Enterprise Times channel on Soundcloud
listen to the podcast (below) or download the podcast to your local device and then listen there