A decade ago, the data centre industry was worried about its future. The arrival of cloud computing, hyperscalers and the Everything as a Service industry has changed that. This has led to a constant stream of acquisitions and mergers as providers look to grow and retain market share. The latest mega deal comes from Digital Reality and Interxion who are to merge in a deal worth US$8.4 billion.
The move makes sense for both organisations. Digital Reality has built itself into one of, if not the largest data centre provider in the US. Interxion is a major data centre provider in Europe, an area where Digital Reality is underrepresented. Interxion also owns a large amount of land around its existing data centres. This allows it to expand without having to compete for new land and building permits in order to add extra space. Interxion also sits close to several of the major underseas cable landing points. This is essential when it comes to reducing latency and building ultra-high speed and high capacity global networks.
Are we going to see a data centre buying war?
That depends. Until recently, there were just two mega operators in the world, Digital Realty and Equinix. The latter has been in constant acquisition mode for several years. Many of its acquisitions are of small to mid-sized players around the world. Many of these have spare land and capacity for building out new facilities and also sit near to major undersea cable landing points. Equinix has used this to build out its own high-speed global IBX network and forge deals with all the large cloud operators. This deal may just be the impetus for another round of acquisitions.
Digital Reality, by comparison has been focused on the US for the last two years. It is now looking to expand out of that market and into other areas. One of the interesting things about this deal is the lack of overlap between Digital Reality and Interxion. It means that the merger will immediate add footage and provide an opportunity to offer new locations to Digital Reality's largest customers. This also works well for Interxion. It can now offer a truly global presence to its customers which should allow it to expand its customer base.
Hot on the heels of these two is newcomer NTT Ltd. It was formed from the merger of 31 companies including NTT Communications, Dimension Data and NTT Security, The first two have an extensive data centre portfolio which immediately projected NTT Ltd into the number three position among data centre players. Missing from the NTT Ltd list of companies is NTT Data. As a separate listed company, it was not included in this deal. The question is, will this move by Digital Reality and Interxion change that? It would certainly make sense if the new company doesn't want to end up further behind the two big players.
What is this deal worth?
According to the press release: "Under the terms of the agreement, Interxion shareholders will receive a fixed exchange ratio of 0.7067 Digital Realty shares per Interxion share.  The transaction values Interxion at approximately $93.48 per ordinary share or approximately $8.4 billion of total enterprise value, including assumed net debt."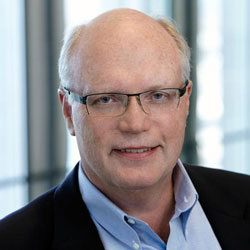 As would be expected, Digital Reality sees this as immediately adding value to the bottom line. Digital Realty Chief Executive Officer A. William Stein said: "The transaction is expected to be accretive to the long-term growth trajectory of the combined organization, and to establish a global platform that we believe will significantly enhance our ability to create long-term value for customers, shareholders and employees of both companies."
What is interesting is that the announcement comes at the same time as Digital Reality released its third quarter results. They show a steady rather than a stellar performance. Revenues for the quarter were $806 million which is up 5% YoY but just 1% from the previous quarter.
Interxion is due to release its third quarter results on 7th November. That will still happen and there will be far more scrutiny than there was of its second quarter results. In particular, analysts will want to know what level cross-selling the two companies expect in order to see where additional revenue is to come from.
The benefits of cross-selling was a key message from Jason Goodall, CEO, NTT Ltd when he talked to press and analysts about why it merged. Goodall also announced that NTT Ltd was investing $7 billion into expanding its existing data centre facilities. Will he feel the need to announce more as a result of this deal?
Enterprise Times: What does this mean?
The real value from mega mergers is always hard to estimate. Savings from the merged operations can take time to come through and cross-selling to improve yield is rarely as simple as organisations think. For this merger, it is hard to see where any significant savings will come from as there is little overlap between the two. However, that lack of overlap is a significant bonus. It means that regulators are less likely to order either company to divest itself of any facilities.
Cross-selling is almost certainly where most of the additional revenue will come from. Interxion currently works with a number of US-based data centre companies to provide access to Europe for their clients. Bringing that in-house make it easier for customers to expand by just selecting a new data centre.
For the wider market, the question is what happens next? Will Equinix respond by swallowing more mid-sized players? How will NTT Ltd and NTT Data react to ensure that they are not left behind? Will we see regulators start to get nervous at the reduction of competition in this market? Will we see both Equinix and Digital Reality invest in subsea cable projects in order to get greater access to Internet traffic? Although Digital Reality partners with AquaComms, it has far less access to Internet traffic than NTT Ltd and lacks the IBX offering from Equinix.
The one thing that is clear is that the sleepy, often boring world of data centres, has just woken up and is something to watch.