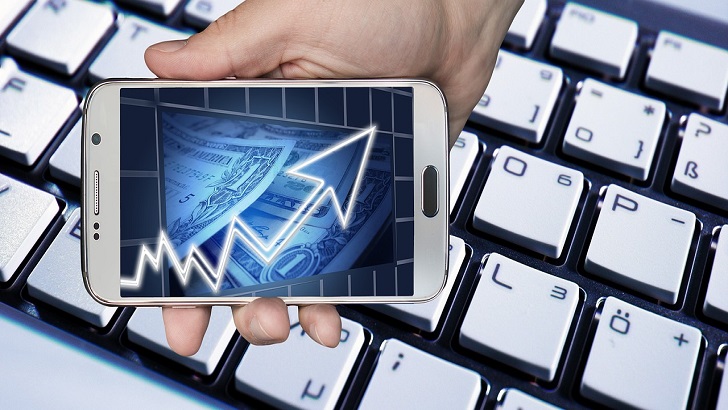 Adobe has announced a series of innovations to enhance its Adobe Experience Platform at the MagentoLive event in Amsterdam. The company had earlier in the year unveiled Adobe Experience Platform Data Science Workspace. The platform aims to empower everyone, regardless of their level of technicality, with AI-powered real-time intelligence. Adobe suggests brands can use Adobe Sensei, its AI and machine learning technology, to better personalise and understand their audience.
Product Recommendations
Retail brands can use machine learning to analyse customers historical interactions with products to generate a personalised list of recommendations. With omnichannel visibility, including streaming and point-of-sale data, this can lead to higher engagement and stronger brand loyalty. With Real-Time Customer Profile, brands can personalise across multiple customer interaction points, with the support of AI and Machine Learning.
Retail Sales Forecasting
Brands that rely on a supply and demand model for pricing face various challenges to stay competitive in the marketplace. For example, getting inventory levels correct to satisfy customer demand and optimise pricing. Using AI, brands will be able to predict sales trends within Adobe Experience Platform and run forecasts on large datasets. This will help retailers plan for major peaks in the calendar such as Black Friday and Christmas. It will also support retail brands to correctly price products to support sales goals.
People-based destinations
Research suggests the average US adult spend 2 hours, 55 minutes on a smartphone in 2019, a 9-minute increase from 2018. Just about half of that time spent is spent engaging on social media channels, according to eMarketer.
According to Ronell Hugh, Head of GTM Strategy & Product Marketing, Adobe Experience Platform: "Social media usage continues to grow. The data and insights coming from those platforms become an important aspect in building the highly coveted customer profile. The problem is, integrating social data with other data sources has traditionally been challenging for brands."
Hugh suggests, Adobe Experience Platform, working together with Adobe Audience Manager, can help brands bring together fragmented data. This creates a unified view of each customer. Traditionally, data management platforms (DMP) have historically struggled with extending a brand's personal experience to social platforms. Hugh believes Adobe's People-Based Destinations can help companies address the challenge of activating social networks such as LinkedIn.
Hugh adds, "This is an industry-first capability that no other DMP offers. A productised connector, making audience targeting, personalisation and suppression based on hashed identifiers a reality in the social media space. For example, airlines can better personalise communications based on offline profile characteristics such as loyalty tier (i.e. bronze, silver, gold). They can now share targeted offers via social platforms. People Based Destinations allows brands to leverage Audience Manager's data governance and privacy controls and support consumers' choices about data."
People based destinations
People-Based Destinations helps brands more relevantly engage with consumers on social networks off of hashed email addresses.
Adobe's Real-Time Customer Data Platform brings customer social networking engagement to a deeper level with focus on personally identifiable information. Earlier in the year, Adobe announced the platform was in beta. Brands can activate personalised experiences in more channels that are dependent on a personal identifier, like email service providers (ESP). At the same time, they can use customer data from around the organisation. This includes call centres and point-of-sale systems. It enables the provision of more effective personalised offers and customer service at any touchpoint.
Speaking at MagentoLive event in Amsterdam, Jason Woosley, Adobe's VP of product commerce and platform paid homage to Adobe Sensei. "We are in the midst of the machine learning and autonomous algorithms that will revolutionise the way we do business."
"Adobe is betting hard on intelligent services such as product recommendations, experience targeting and personalisation. Adobe is shipping its first Adobe Sensei powered Intelligent service for product recommendations. Customers will be able to leverage the most advanced technology in the industry. Drive meaningful results with recommendations that use behavioural indicators to showcase products with the highest conversion opportunity," Woosley added.
Adobe's early access programme for this product begins in December 2019
Enterprise Times: What does this mean for business?
In today's competitive landscape brands engage with customers through a myriad of devices. Web, mobile web, applications, wearables, IoT, all of this is leading to an explosion of data.
Adobe's various product innovations, particularly Adobe Sensei, is the company's serious attempt to add intelligence to customer data. Furthermore, it takes the development to its next logical step and starts predicting actual needs. Hopefully, this should drive personalised conversations with those customers and lead to more effective engagement and revenues.
For retailers and business owners, it's all about knowing your customer, like you have never known them before. They can collate data from all over the business to enable predictive behaviour and recommendations that meet real needs. Brands will be able to use AI to predict trends within the Adobe Experience Platform and run sales forecasts. This is a powerful tool for any retailer or business owner.