Proxeus builds blockchain workflow management software. It has recently published a version of its software which is ready to use on the Ethereum mainnet. One aspect that distinguishes it is that it enables non-technical users to create and publish document-centred blockchain applications for the first time.
"Going to mainnet is a big milestone for Proxeus," said cofounder Antoine Verdon. "Users can take advantage of the wide-ranging functionalities offered by Proxeus to capture their specialized knowledge and make it available in the form of automated workflows – for free or for a fee set in XES".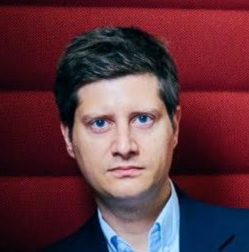 Proxeus as the "WordPress of blockchain"
Proxeus claims it has been dubbed the "WordPress of blockchain" (though by whom is not clear). The Proxeus development has occurred since its Token Generation Event in early 2018. Since that TGE, Proxeus has developed applications to:
incorporate new businesses
issue course certificates
create donation receipts
certify assets
track shipments
make anti-doping processes more secure.
In each case, Proxeus claims its technology "has proved both powerful and versatile producing solutions in record times, ranging from weeks to days".
Anti-doping use case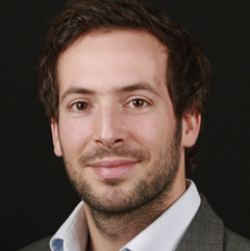 The Proxeus framework was used to prototype the digitisation of therapeutic use exemptions documents for the International Testing Agency (ITA). The purpose was that uploaded documents be unforgeable.
"Blockchain can be one of the answers," Benjamin Cohen, director general of the ITA recently said as the organization is exploring options ahead of the Summer 2020 Olympics in Tokyo, which will lead to the issuance of 6,000 anti-doping tests. "We have to invest in technologies that will help us make the system fully secure."
The Proxeus platform
Proxeus is a customisable framework for the creation of document-centred blockchain applications. Over the past two years, Proxeus has collaborated with external partners to demonstrate the versatility of its framework, primarily through publication of use cases which included:
digitisation of legal processes
certification of documents and assets (including the anti-doping measures mentioned above)
supply chain tracking.
The Proxeus platform combines a document automation tool with blockchain functionalities. This enables users to digitise (and monetise) know-how and IP. It achieves this via:
extensions – which are smaller stand-alone applications created by the community that connect with the platform via an I/O interface; while these have no integral functionality, they do enable the creation of additional features
the I/O interface: this interface facilitates connections with external extensions and integration with third-party systems
the core: the Proxeus platform is an open-source engine which provides the core functionality of any system built on top of the Proxeus technology stack (it is maintained by the community and receives contributions from the various developers)
blockchain agnosticism: the Proxeus platform is middleware, which makes it blockchain agnostic; it uses Ethereum as the default setup to connect identities, register hashes and issue payments but Ethereum is not mandatory.
In the realm of workflows, developers can design their document-centred workflow processes by connecting objects. They accomplish this via a simple drag and drop interface or they can create custom nodes to perform specific actions as well as connect with third-party systems.
Enterprise Times: what does this mean
The Proxeus technology is free. It uses Proxeus' native XES token (which does not commend it to Enterprise Times).
The Proxeus platform comes with the components and documentation required to:
configure and launch the platform
deploy a smart contract to the Ethereum mainnet.
Potentially more attractive is that the company says its technology can leverage other DLT platforms. For example, past projects have integrated Hyperledger and IOTA. If the ability to 'build without code' is sustainable (and Enterprise Times cannot assess this), these capabilities beyond the Ethereum mainnet could attract enterprise attention.