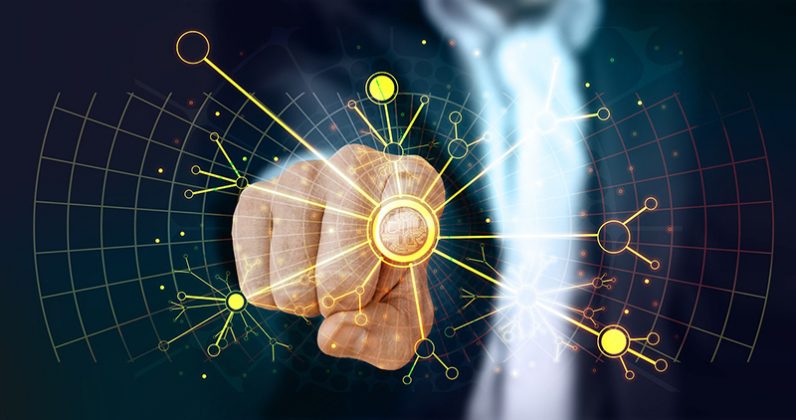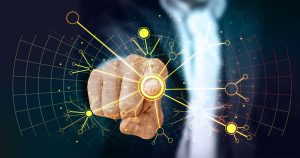 Companies are more agile and responsive when intelligent operations are at their heart. They generate value more quickly and they achieve sustainable competitive advantage. Finance, led by the CFO, is one of the most critical functions and a prime 'intelligent operations' candidate. It requires the right tools and capability to drive the growth agenda of the organisation.
Legacy ERP strategy has impacted the agility of Finance. These older initiatives were often defined by valid technical constraints at the time or disrupted by M&A activity. As a result, many large organisations operate complex ERP architectures with multiple systems of records being supported by division led processes. As organisations look to their next generation ERP journey, intelligent technology needs to be at the forefront.
Amongst those technologies are Automation and Big Data/Analytics. Traditional activities such as transacting, accounting, complying, controlling and reporting remain important. However, automation allows them to be done with less resource, simultaneously shifting attention to new, more intelligent operations within finance. This comes through Big Data and analytics, which can establish new ways of working as an intelligent function rather than a transactional one.
Automation isn't just a cost decision
The concept of Automation is not new. It has long been a lever for increasing productivity and reducing costs across the organisation, not only in Finance. A sustainable automation approach should first consider elimination, simplification and standardisation of applications and processes. Only then can you deploy automation to ensure the fastest route to the information you trust. In complicated multi-ERP architectures there is a real danger of duplication – of one process being automated in different ways by different teams. This is not going to establish a trusted data source on which you can base critical decisions about the future of the organisation.
Therefore, Automation should not be simply a Full Time Employee (FTE) reduction lever. Well planned, strategic automation bolsters intelligent decision making and moves you closer to 'touchless finance'. This will generate speed, accuracy and data consistency benefits.
The next step in the Artificial intelligence journey is to train machine learning to work more closely with the employee. For example, time-consuming accounts reconciliation can be 80 to 85 per cent automated through RPA. Combining RPA tools with AI can increase this to 95 per cent because the system can identify and adjust to changes that disrupt RPA tools. This alleviates a lot of the process burden from people, but keeps them involved where their intervention is crucial. Used in this way, AI offers real opportunities in key Finance processes such as invoice processing, account reconciliation and financial closing.
Adding real-time analytics
Real time analytics solutions are also at the top of the investment agenda for the Digital Finance function and will continue to compete with other digital Finance technologies. There is a demand for traditional Period-end processes to be run on a daily basis, enabling a real-time view of P&L. This allows data driven insight throughout the financial period to be leveraged to obtain transparency and traceability of cost and opportunity. This enables prompt remedial but more importantly proactive action. It allows users to drill down to a more granular level on historical costs and to identify trends and predict future events with greater ease and accuracy. For example, predictive analytics when applied to the supply chain will make a material impact on your working capital position and reduce leakage in operational expenditure.
These advances in the technologies underpinning analytics are allowing greater insight into business performance, in a more digestible way, and on a self-service basis. This gives the Finance function more influence on increasing effectiveness and efficiency, and supports the right decision making to generate growth.
When Real Time Analytics is applied to the fast, accurate data from automated processes – unlocking capacity of people –a new level of data utilisation is seen. Something called Applied Intelligence.
Applied intelligence
Applied Intelligence is not just about automating a process or producing more data for consumption. It's not about eliminating the finance function to just deliver FTE reductions. That's where automation and AI started but the goal should not be 'no human involvement'. Businesses need people and the intellect they bring…no technology should exist in a vacuum. The real value comes from augmenting and amplifying human capabilities. The best way of doing that is through a platform that actively supports human decision making.
Any organisation still defining their next generation ERP roadmap and journey to the cloud will benefit from an Applied intelligence lens on their challenge. It will help to build out a tangible business case and not simply a deadline driven one.
For finance function, this means looking beyond legal and fiscal compliance, which has traditionally been the way with ERP. Instead they need to seize the performance and standardisation opportunities that new technologies bring. This will allow them to adapt and support sustainable Automation and AI. Ultimately this means quality information delivered at the right time and in a way that supports dynamic decision making.
---
Accenture is a leading global professional services company, providing a broad range of services and solutions in strategy, consulting, digital, technology and operations. Combining unmatched experience and specialised skills across more than 40 industries and all business functions – underpinned by the world's largest delivery network – Accenture works at the intersection of business and technology to help clients improve their performance and create sustainable value for their stakeholders. With 477,000 people serving clients in more than 120 countries, Accenture drives innovation to improve the way the world works and lives.