SourceDay is celebrating its approval as a built for Oracle NetSuite hybrid SuiteApp. The direct spend procurement and purchase order management solution integrates to a wider range of ERP products. It offers an add on solution, developed by procurement specialists to increase the efficiency of both processes and communications between the buyer and suppliers.
Achieving Built for Oracle NetSuite status ensures organisations that the solution meets the NetSuite standards and best practices. Effectively this should mean that as NetSuite upgrades its solution, SourceDay will continue to work without requiring an update itself. This is important as it means that organisations can quickly take advantage of the latest Netsuite update without the concern over upgrades. This is a problem that has plagued ERP solutions in the past. A problem that the built for NetSuite status eliminates.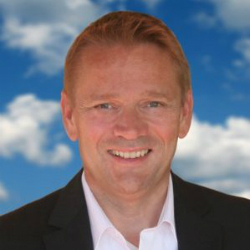 Guido Haarmans, VP, SuiteCloud Developer Network and Partner Programs, Oracle NetSuite commented: "Organizations need an efficient and responsive supply chain to stay ahead of constantly changing expectations and that requires open lines of communication across the entire value chain. With the launch of its SuiteApp, SourceDay is driving efficiencies between manufacturers, distributors and their suppliers by providing accurate, transparent and real-time data to break down procurement communication barriers."
What is SourecDay?
Founded in 2015 Sourceday only recently went through its first serious funding round. In December 2018 it raised $6.5 million in a Series A round led by Silverton Partner, Draper Associates and ATX Venture Partner. These three had also participated in a 2017 seed round according to Crunchbase.
SourceDay provides its customers with several key features. Once a PO is created within the ERP solution SourceDay takes over. It manages the procurement process from the procurement teams point of view. It automates communication and with its SourceDocs module ensures that the correct paperwork is available for both buyers and suppliers through a central repository. SourceDay also supports a Request for Quote process that can be distributed between suppliers,  then tracked and managed to ensure that the best pricing is achieved. It supports supplier scorecards, ensuring that key information points and quality control information is captured. This enables the grading of suppliers and supports those companies with ISO requirements. Using the supplier portal, suppliers are also able to complete ASNs. It also can provide barcodes and shipping labels for suppliers to add to shipments. This helps to increase efficiency once the goods are received.
Clint McRee, COO, SourceDay commented : "Procurement is often a huge pain point in the supply chain as miscommunication and incorrect data can lead to unnecessary costs and wasted productivity. Our SuiteApp enhances automation to help make it easy for companies to master the procurement process and increase efficiencies across the supply chain."
SourceDay is not just integrated to NetSuite ERP. It also has integrations to :
Acumatica
ECi M1
Epicor
Exact Macola
Infor
Microsoft Dynamics
Oracle
Oracle JD Edwards
Plex
QAD
SAP
Enterprise Times: What does this mean
SourceDay claims to improve supplier on time delivery performance by up to 35%. It has been deployed across more than 100 sites and has onboarded more than 4,000 suppliers for its customers. The platform has already processed $18 billion in spend. Unlike payments platforms, SourceDay focuses on the procurement team rather than the finance function. It will hope that the integration to NetSuite sees it adopted by other organisations across the globe.