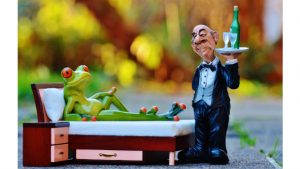 Customer portals are just as important for software companies as they are for any vendor. Infor has refreshed its own self service solution, Infor Concierge. The landing page acts as a gateway to Infor Concierge for clients which includes.
At-a-glance graph of open support incidents, with access to status details.
Fast and easy knowledgebase search.
Single sign-on to Infor Education portal.
Product roadmap information.
Quick views and voting on product enhancements.
Access to Infor Services project details.
Self-help guides to facilitate system navigation.
The new version of Infor Concierge was designed in partnership with the Infor Customer Experience Board. The new update already has advocates with Kerry Davis, Vice President, North American Applications, Herman Miller commenting: "Infor Concierge was released as I came into the day-to-day Infor experience. I love the ability to find things in one place, see incidents, documentation, contacts and enhancements in one portal. This fits my need. It made my learning simpler!"
Does Infor Concierge offer enough?
The Infor solutions have a wide heritage through historic acquisitions. The move to deliver a portal that supports single sign on to all of the touch points for customers is a good start. The key will be to keep the engagement going. Infor promises a personalised experience to customers. This includes a news feed relevant to customers and access to support information for their organisation. The question is, as with any support portal, is how often they need to access the solution. If users have no need to visit it then it may not be as successful as Infor hope. What it will attract is those individuals who already communicate with Infor and it will certainly make their lives easier. The addition of support for mobile is also a nice new feature. What appears to be missing is a forum for customers that might promote communication between them.
What it might have done is added connections to the relevant Infor Forums as well. While these are in some cases third party forums it would have promoted the community. Examples include the Infor M3 User group Forum and the Infor Public Sector Forum. The challenge, as can be seen from the M3 User Forum, is that merely by having a forum does not mean it actually gets traffic.
Enterprise Times: What does this mean
Infor spends a lot of money on development. What this update shows is that this is not just for the applications it sells but also the ecosystem that supports it. There are other areas where Infor might look to improve its ecosystem areas, these include the partner search and the solution marketplaces it has. What it has shown is that it is willing to invest in customer support areas.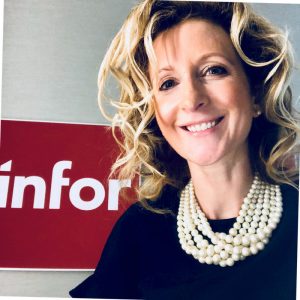 Susan Beal, Chief Customer Officer, Infor commented: "At Infor, streamlining customer experiences is a top priority for us, which is directly reflected in this iteration of Infor Concierge. Infor Concierge is designed to give customers the tools to find relevant information about their Infor services and solutions, which can help eliminate unnecessary calls and emails and which can help them solve business problems faster. As our customers' enterprise software partner, we want to ensure that every touch point our customers have with us is valuable. We're thrilled to deliver the new Infor Concierge."