Rimini Street has announced the opening of its first office in the Middle East, located in Dubai. It has established a subsidiary, Rimini Street FZ-LLC. While the press release states that it is hiring staff there are none currently listed on the careers page on its site and there are no employees based in Dubai on LinkedIn.
Over the last five years the Rimini Street customer base has grown from nothing to nearly a hundred customers. It has therefore deemed that there is enough business in the region to support a local office. The new office will contain marketing, sales and service personnel as it seeks to rapidly grow its footprint in the region.
Is the timing right for the Middle East
The timing seems right. Gartner recently stated that IT Spending in the Middle East and North Africa will reach $160 billion in 2019. Importantly for Rimini Street Enterprise software and IT services are a significant proportion and are both growing. Enterprise Software spending will grow by 11.5 in 2019 to reach $6.538, and will grow again in 2020 by 11.1%
John Lovelock, research vice president and distinguished analyst at Gartner, commented: "Most organizations in the MENA region are paying off years of technology deficits, and implementing software systems that standardize and automate existing business processes…Only a few leading local organizations are overcoming technology hurdles, and moving more quickly toward artificial intelligence and digital business systems, and participation in digital business ecosystems."
Rimini Street can help free up resources through its support and maintenance offer. Reducing costs for supporting legacy solutions by a considerable amount in most cases. It claims the figure is up to 90%. Those savings then help companies to invest in new technology, something that Rimini Street, with amongst other services its Salesforce practice is able to assist customers.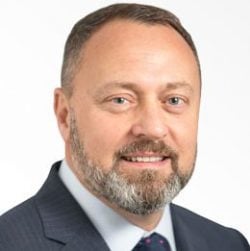 Mark Armstrong, general manager, Europe, Middle East & Africa, Rimini Street commented: "We are pleased to continue our expansion and increased investment across the Middle East. While Oracle and SAP are pushing their support customers on an expensive path to mandatory upgrades and updates that may deliver low return on investment compared to other innovation investments needed for competitive advantage and growth, our support clients want to extract as much value and leverage as possible from their significant existing enterprise software investments.  Switching to Rimini Street support gives our clients significant cost savings, a more robust and responsive service model, and the ability to fund innovation and their digital transformation efforts."
Enterprise Times: What does this mean
This announcement comes little more than a month after Rimini Street opened its first office in Mexico. It is expanding rapidly, supported by a base of customers that will sustain the new offices as act as a platform for further growth. Competition to Rimini Street such as Spinnaker Support and Support Revolution are not expanding as rapidly and are at risk of falling behind. Though Spinnaker Support does already have an office in Dubai. Spinnaker Support also recently increased its presence in Western Europe, moving to a larger office in London, UK.
The situation should also be concerning for SAP and Oracle as support and maintenance revenues drift away from more geographies. There may be a silver lining for those companies though in some cases.  The funds saved may be used to invest in new cloud solutions, from both SAP and Oracle.