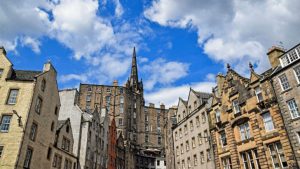 The University of Edinburgh will implement Oracle ERP Cloud and Oracle HCM Cloud for its core finance and human resource (HR) systems. The announcement comes as part of the University Service excellence program. It aims to deliver consistent systems, processes and ways of working across professional services. The goal is making it easier for students to join and study, and make life simpler and better for staff.
Gavin Ian McLachlan Project Sponsor, Core systems and Vice Principal and Chief Information Officer recently commented: "We want to make our University an even better place to study and work. A big part of that means delivering simple and easy to use services alongside modern, user-friendly systems that support our people to be their best."
Not a net new customer
The project will see the University migrate from its existing eBusiness Oracle Finance and HCM applications to Oracle Cloud. Inoapps, a Platinum level member, Cloud Excellence Implementer (CEI) and Cloud First partner of the year 2018 will assist on the project. It has previously helped the Scottish Legal Aid Board and Ofqual with their migration from E-Business Suite to Oracle ERP and HCM Cloud.
Phil Burgess, UK managing director at Inoapps, said: "Inoapps is delighted to be a key partner for the University of Edinburgh. Our new partnership is testament to the skills and knowledge of our specialist HE consultancy team, our investment in developing HE specific product extensions, and our strong track record of delivering multi-pillar Oracle Cloud solutions. We look forward to developing a close relationship with the University in the years to come."
The scale of the project is not small.
Founded in 1582, the University now has 15,110 staff supporting more than 41,000 students at all levels in the last academic year. It is one of the worlds leading universities and is ranked 18th globally by QS. Historically it has been at the forefront of innovation and scientific discovery. Its Alumni include David Hume, Joseph Black, James Hutton and Emeritus Professor Peter Higgs who was awarded the Nobel Prize in Physics in 2013.
The project will roll out in three phases. The completion dates of which are June 2020, August 2020 and November 2020. The project will commence in July with a series of workshops. There will be up to 30 each week for around 9 months to help define the new system. What is included in each of those phases is not available as public information at this time.
McLachlan added: "We already have an ambitious programme of transformation underway, and moving to the cloud will help to underpin and support our future ways of working in Finance, HR and across all of our schools and departments. Key to its success will be ensuring we're not only delivering an improved system and joined up processes, but also making sure our staff across the University understand what it means for them."
Enterprise Times: What does this mean?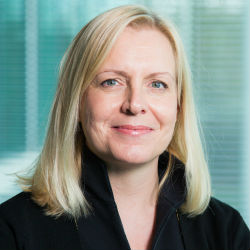 This is a solid win for Oracle as it looks to convert its legacy footprint to its cloud applications. The university of Edinburgh could become an important advocate for further migrations. It comes only a few weeks after the University of Worcester announced that it was migrating its systems to Oracle Cloud Applications as well.
Oracle will hope that many others follow. Debbie Green, vice president of Applications, Oracle UK: "Delivering world class education requires an insatiable curiosity for innovation beyond the lecture theatre. Bringing finance and HR together in the cloud will enhance the University of Edinburgh's business processes, security and overall efficiency, ultimately helping improve the experiences that both student and staff."