Oracle has announced that the University of Worcester has decided to migrate it's financial systems to Oracle ERP Cloud. The University has engaged Namos Solutions, a platinum level Oracle partner to help them with the project. Namos will help with the implementation and has also won a five year support and service contact.
Richard Eltham, Chief Technology Officer, Namos Solutions, said: "We are extremely excited to be chosen as a key partner on the University of Worcester's strategic journey and look forward to providing peace of mind and our continued support to the team."
Namos has four target verticals, one of which is higher education. It has previously worked with the University of Manchester and Staffordshire University.
The University of Worcester will implement Oracle ERP Cloud and Oracle Enterprise Performance Management (EPM) Cloud. This will be a complete refresh of the University's finance solutions. A tender for the replacement for the HR and Payroll systems should also have happened recently. However, there is no indication that Oracle was chosen for this as well.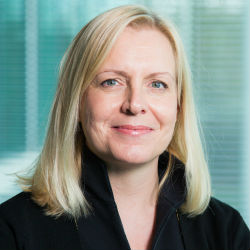 The University of Worcester educates nearly 11,000 students each year. It has one of the highest employment rates for its graduates, it rates in the top ten universities for 'Sustained employment with or without further study' in the most recent Longitudinal Educational Outcomes data. Around 97% of students are employed within six months of graduating. In 2018 it had a total income of £98,830,000. Its aim with the new system will be to increase productivity, lower costs and improve controls and to achieve that while remaining flexible to deal with business changes in the near future.
Debbie Green, Vice President of Applications, Oracle UK commented: "With Oracle ERP Cloud, the University will be able to effectively leverage the data it holds and work in a more efficient way, allowing it to really focus on growth and the curriculum that it provides to students."
Enterprise Times: What does this mean
This is a good win for Oracle in higher education. However, there is no detail around how long the project will take to complete. This sees the University of Worcester moving from Unit4's QLX (Agresso Student) solution to Oracle. Not as previously stated an upgrade from Oracle. Other Universities are likely to look on and if the project is delivered well by Namos it will help them win deals in the future.
Namos only recently achieved platinum status. Delivering on this project should cement that status. The University has rapidly re-energised each department that they look to "fix". No financial details were published in the paper but Brown did walk through several scenarios for the audience.