Wirex and Elliptic have strengthened their existing collaboration in order to reduce the risk of cryptocurrency fraud and money laundering. The new remit solidifies the relationship between the two companies. Wirex becomes Elliptic's first partner to contribute data on fraudulent accounts. Fraudulent and suspicious activity identified by Wirex will now feed into Elliptic's database.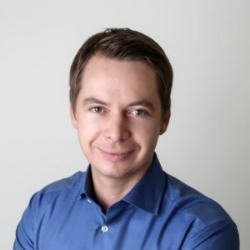 Pavel Matveev, CEO and Co-Founder at Wirex said: "We have entered a new age in which conventional regulated financial frameworks and the new token economy must coexist. By uniting the existing and future financial ecosystem, Wirex occupies a unique position in the industry – we believe it is our duty to deliver innovation and choice to our customers whilst ensuring the security of their money and data. We are delighted to work with Elliptic and contribute to creating a safer environment for all."
Wirex and borderless payments
Wirex is a borderless payments platform which offers consumers and businesses secure, multi-currency accounts to manage digital and traditional currencies, make fast and efficient domestic and international payments and spend cryptocurrency in day-to-day life using the Wirex Visa card.
Elliptic is a cryptocurrency compliance provider. Since 2016 they have been working together to counter and prevent money laundering and other illicit uses of cryptocurrency.
The new collaboration means that users of Elliptic software will benefit from this enhancements as Wirex red-flags wallet addresses associated with illegal and suspect activities. The two companies claim this paves the way for a new data model built on industry-wide collaboration and best practice. The intention is that this:
reduces the risk of fraud
promotes the benefits of cryptocurrencies to a wider audience (through a greater perception of safety).
By bridging the gap between digital and conventional payments, Wirex is able to identify fiat-based financial crimes, such as stolen credit card details. These often point to specific cryptocurrency wallet addresses used for money laundering. That fraudulent or suspicious behaviours will now feed directly into Elliptic's dataset of high-risk actors in cryptocurrency.
The Elliptic dimension
Elliptic assesses risks for transactions worth several trillion dollars. It enables cryptocurrency exchanges, brokers, banks and other financial institutions across the world to:
inhibit or prevent illicit activities
provide secure and trusted services.
To ensure compliance with legal requirements, the need is to identify illicit activity in cryptocurrencies before criminals undermine the trust that is so essential to any financial system. This is Elliptic's focus, and it adds trust to the industry by enabling businesses to prevent such criminal activity.
According to Elliptic, 'solving this problem is not just innovative; it is fundamental. It is our contribution to the continued growth and transformative power of the cryptocurrency ecosystem.' It is not enough for businesses to check whether they have transacted directly with cryptocurrency addresses on sanctions lists: tracing of funds should happen through a blockchain – to ensure they do not ultimately interact with 'bad' addresses, even indirectly.
Businesses must, therefore, look beyond the specific addresses on sanctions lists. For example, other addresses might exist that are in the same wallets controlled by the same parties. Transactions need checking for links to such additional addresses.
At the same time, businesses must screen for transactions, direct or indirect, with parties with known locations in sanctioned jurisdictions – even though the specific cryptocurrency addresses of those parties may not have been explicitly called out by regulators.
James Smith, CEO and co-founder of Elliptic said: "The cryptocurrency community continues to work collaboratively with innovative approaches to strengthen security across the industry. Our new working arrangement with Wirex will play a significant role in helping cryptocurrency become more trusted and commonplace. This enhanced partnership is yet another milestone for companies working together with this shared purpose."
Enterprise Times: what does this mean
Prima facie what Wirex and Elliptic are doing is not profound. One would think that sharing information about possible illegal activities would be common sense.
In the diverse realm of cryptocurrencies, this is not so. There are many players and one of the attractions of cryptocurrencies is anonymity (or at least pseudo-anonymity). Add in all the stories of crypto-wealth 'redirection' (theft), and the need for liaisons like that of Wirex and Elliptic should be second nature.
That they are not is one of the downsides of cryptocurrnecies. Until they obtain faith and confidence they will continue to suffer from judgements like that from the BIS.