Workday announced a strong set of Q1 results with total revenue up 33.4% year over year to $825.1 million. Subscription revenues rose roughly in line to $701.0 million, a rise of 34.3% year over year. The growth signalled a revision of its full year forecast from $3.045 to $3.060 billion, 28% growth according to Robynne Sisco, Co-President and Chief Financial Officer, Workday. She summarised the results saying: "Our fiscal year 2020 got off to a great start as we delivered strong top-line growth and record non-GAAP operating profit… We expect our second quarter subscription revenue to be $746 to $748 million, or growth of approximately 32%."
Workday shares responded well closing up 2.15% at 212.87, the company continues to expand and now has a market cap of 47.98 billion (Source : Yahoo Finance). That is despite the company running with an operating loss $123.4 million, or negative 15.0% of revenues, slightly up year over year from $107.7 million, or 13.1% of revenues. Operating cash flows remain strong though at $209.2 million and cash and equivalents available stood at $1.89 billion as at April 30th 2019.
More big names moving to Workday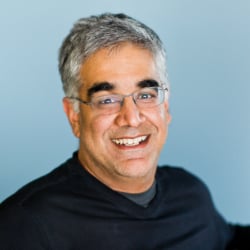 Workday continues to add big brand names to its customer roster and expand the use of its products in others. Aneel Bhusri, CEO Workday noted that two of the noteworthy "go lives" for Workday Financials in the quarter were Sprouts Farmers Market and NASDAQ. Enterprise Holdings and Tyson Shared services both went live on HCM. Adaptive Insights continue to perform strongly with around 50 new sales in the quarter, both platforms sales and planning add ons. They included some notable names including Airbus, AstraZeneca and the Ohio State University. It also won some significant new customers in Cisco Systems, Procter & Gamble and Carl Zeiss AG for HCM and Advocate Aurora Health System and E-Trade Financial Corporation for Financial Management.
What Bhusri did not highlight was the balance between HCM and Finance. Answering a question about the momentum for Financial Management. He commented: "We are seeing a very similar adoption pattern for Fortune 500s as we did in HR five or six years ago." (Source: Seekingalpha.com) The inference is that Financials are still accelerating but are maybe not quite at the point where growth is as high as they want. The focus for Workday still appears therefore on growing revenues from HCM, Finance and Planning. It continues to win new customers and is maintaining and impressive growth trajectory.
What about the platform and verticals?
First announced two years ago the Workday platform is also drawing closer to full general availability as well. Bhusri commented: "Well, so we now are up to almost 100 customers that have signed on for being either a pilot customer or actually using the platform in production. Very simply, the path to being in full GA, right now we are in limited GA, is just opening up the full platform from an API perspective. Right now, we are building out the APIs for very specific use cases, making sure those first wave of customers are successful and then adding a new set of APIs to open up additional use cases." (Source: Seekingalpha.com)
Bhusri argues that Gmail stayed in beta for a long time before it was fully available and he wants to ensure that the platform, when it lands, is as strong as it can be. This is a wise approach, when it does go GA there will be comparisons with other platforms and if Workday comes out with a whimper it may not recover.
One vendor on the platform may be the RPA vendor Automation Anywhere. It recently announced that it had joined the Workday Software Partner Program. The announcement came alongside the announcement that Workday Ventures had participated in a corporate funding round, the amount was not disclosed in Automation Anywhere.
Bhusri was also quizzed about entering the wider ERP market with supply chain or manufacturing software functionality. Bhusri has no plans in those verticals at the moment commenting: "It's on the radar but I wouldn't say that we are going to announcing imminently." However, in a teaser statement he closed out his answer on the analyst question by saying: "But you know, I would ask that question every year. And some of you might get a different answer."
Enterprise Times: What does this mean
Workday is going from strength to strength. There is little sign of its momentum slowing with it continuing to win business in the Enterprise space, replacing legacy ERP solutions. With a massive acquisition apparently seamlessly added into its ecosystem it has managed to not only accelerated the growth of Adaptive Insights but also increased its attractiveness to large Enterprises. Its expansion internationally is still proceeding at a steady rate and it retains an exceptionally high customer satisfaction and retention rate.
The comment that it is now thinking about entering new verticals, may concern Infor, Oracle and SAP. It means another significant competitor in the traditional ERP market. To do so it would almost certainly need to acquire, the question is which company it is likely to look at.