SigmaDots, a cyber-security startup/subsidiary of Essence Group, is partnering with Telit, an enabler of the Internet of Things (IoT) with the intent to expand IoT security and strengthen business continuity. They will leverage SigmaDots technology.
"SigmaDots technology was developed out of the need to strengthen the security of our IoT devices," said Dr Haim Amir, CEO and founder of Essence Group. "We've been creating innovative connected device solutions for more than 25 years, so we fully understand the challenges and the necessity of creating airtight cyber protection."
The IoT challenge
IoT devices without strong cyber protection can all too easily become part of a botnet. Botnets can:
execute distributed denial of service (DDoS) attacks
fall prey to IoT-focused attacks (like man-in-the-middle, data and identity theft and device hijacking).
Unfortunately major hurdles prevent the securing of always-connected IoT devices and endpoints to enable a true machine-to-machine economy. Three reasons typify the challenge:
a lack of standards: there is no security standard or group of standards for IoT devices and device interoperability
limited resources: IoT devices have limited on-board resources and cannot, therefore, run traditional security tools
the weaknesses inherent in a centralised approach: IoT sensor systems tend to be highly-centralised.
Compounding these challenges is the feat that exploitation of IoT networks – for mounting large-scale cyberattacks – is just a matter of time. Yet, existing blockchain-based solutions don't suit real-time device interactions. Hence the need for the SigmaDots/Telit link up.
SigmaDots and Essence
Essence Group develops LTE-based connected devices and IoT platforms. The team at SigmaDots has more than three decades of experience in military cybersecurity. It has enhanced Essence innovations, specifically strengthening connected device management (adopting a completely new approach).
SigmaDots has developed an embedded, blockchain-based cybersecurity solution for IoT and IoT systems. This SigmaDots solution is:
embeddable in SoCs (systems on chips)
available as an aftermarket product (IoT distributors can install it as a value-added solution).
SigmaDot's software solutions:
harness a serverless architecture
add blockchain-based cybersecurity to an IoT ecosystem
offer a scalable, interoperable, and secure platform.
Whereas traditional IoT deployments comprise multiple gateways, which each connect to a server, thereby creating a centralised, hackable and vulnerable network, SigmaDots bases its serverless architecture on multiple gateways. These connect to form a virtual server which acts as an intricate server barrier that:
is extremely difficult to penetrate
delivers cyber protection at scale.
Where SigmaDots' distributed architecture differs is that it turns the traditional weakneeses of large scale IoT networks into an advantage. By harnessing the principles of distributed system architecture, including Blockchain – DAG and DHT – it provides IoT security. These technologies:
divert attacks on multiple attack vectors
minimise the attack surface.
The effect is that the platform recognises the limited resources of IoT. In effect, SigmaDots empowers connected ecosystems so that the  machine-to-machine economy can expand.
"IoT is finally delivering on its promises of complete connectivity – wearables, mobile apps, home safety, smart meters and in industry – generally anywhere" said Itsik Harpaz, General Manager of SigmaDots.
"However, this connectivity brings significant threats – an attack on a single device can spread throughout the entire network."
Telit
Telit offers wireless connectivity modules, platforms, virtual cellular IoT operator services and professional services. It says it has 'empowered' hundreds of millions of connected 'things' to date across thousands of direct and indirect customers.
With nearly two decades of IoT experience, Telit seeks to redefine the boundaries of its digital business. Its objective is to delivering secure, integrated end-to-end IoT solutions for many of the world's larger brands, including:
enterprises
OEMs
system integrators
service providers.
Telit believes its experience means it understands the need for enhanced solutions. It decided to work with SigmaDots to improve resilience to cyberattacks. Together the two companies will collaborate to reduce device vulnerability to cyberthreats via the use of blockchain technology for:
routers
control panels
IoT gateways
other IoT devices.
"The ubiquity of IoT devices makes them attractive targets for cyber mischief," said Alon Segal, SVP of Software & Services, Telit.
"Our collaboration with SigmaDots adds another layer of security and communications resiliency using distributed technologies to offer advanced, secure infrastructure solutions for our customers."
Enterprise Times: what does this mean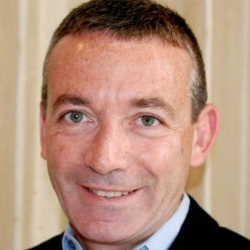 Most agree that IoT will matter for the future. Indeed, much of the justification for 5G involves IoT and connecting enormous numbers of IoT devices. But this will only happen if enterprises, in particular, feel confident that IoT will not only be secure but also will not open risks to their business models.
This partnership between SigmaDots and Telit promises one particular solution (there are others, for example HDAC). What is not so clear, thus far, is exactly how they will add or integrate blockchain into their solution. Understanding this will be essential before any enterprise should adopt what SigmaDots/Telit propose.