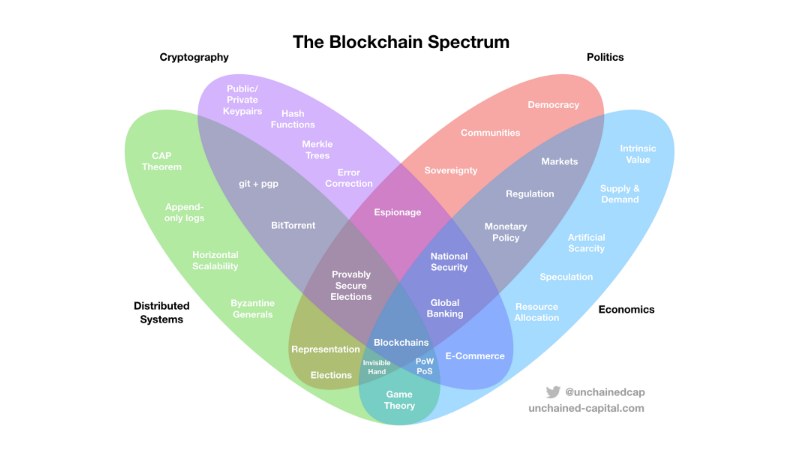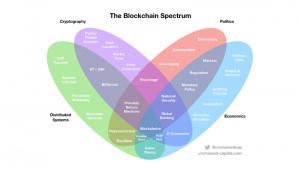 Jobs in blockchain and crypto are booming  and Consensys has published what it calls its 'The Blockchain Jobs Report, 2019'. Its basic thesis is that the blockchain industry is expanding across the world with the result that a complex, competitive blockchain job market has evolved. Vocations range from coding to business development, from UX (user experience) to project management, from capital allocation to creative roles – all grow as the blockchain-related industry moves towards new phases of development.
In the past, Consensys argues that the blockchain space was driven by startups and token launches. Now larger enterprises are stepping up. Infrastructure projects abound. Many startups have evolved into businesses in their own right – with increased hiring needs.
To accommodate this interest, ConsenSys has introduced its Blockchain and Dapp Developer Job Kit. This tries to provide everything an aspiring blockchain technologist needs to work in the blockchain space, including:
knowledge checklists
learning hubs
links for starting job searches.
Its relevance is LinkedIn's 2018 U.S Emerging Jobs Report. That presents blockchain developer growth topping the list for job roles, having grown 33X in the previous year (not 33% but 33X). A recent study by PriceWaterhouseCoopers suggests that 77% of companies surveyed are well on their way towards shipping solutions and products; only 14% currently have no plans to integrate blockchain.
Is the blockchain job market coherent?
A poly venn diagram – from by Unchained Capital – conceptualises blockchain as operating at the nexus of:
distributed systems
cryptography
politics
economics.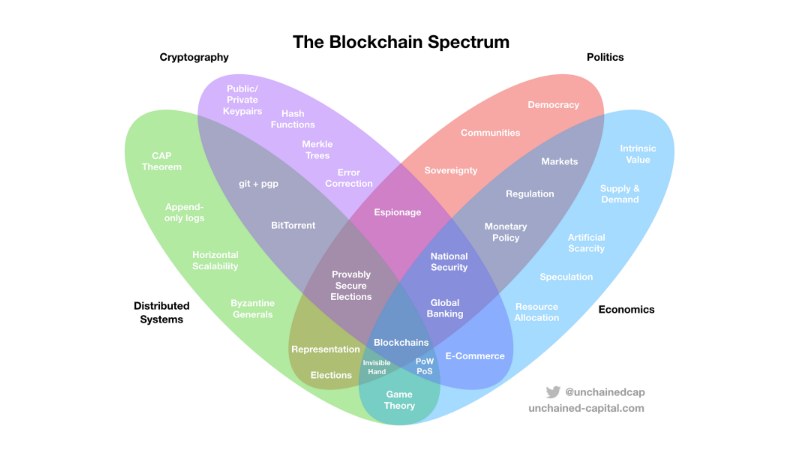 Consensys makes the point that, while this visualisation helps, it conceptualises the industry in a flat way. It is possible to extrapolate any of the entries into a myriad of roles which relate back to traditional processes. As close inspection shows it is not all cryptography and distributed systems; there are needs for thousands of non-technical roles ranging from publicists to content creators to community managers to admin positions.
Pay levels
According to AngelList, salaries for technical jobs in the blockchain industry outweigh equivalent roles in non-blockchain organisation. This highlights the demand for practical blockchain knowledge. Even non-technical blockchain industry jobs out-earn similar roles in non-blockchain companies.
In a different 2019 analysis, from U*Today, the top roles in the blockchain industry include four which are purely technical, three are in business management with one being legal and one being about community. According to Consensys, pay rates include:
software engineers: $90,000-$145,000
technical architects: $100,000-$160,000
product managers: $85,000-$130,000
risk analysts: $85,000-$105,000
analyst relations managers: $50,000-$125,000
front end engineers: $70,000-$125,000
legal counsel: $100,000-$190,000
business analyst: $80,000-$105,000
crypto community managers: $35,000-$95,000
UX/UI blockchain designers: $80,000-$140,000
A different study (quoted by Consensys) from 101 Blockchains found largely similar results. Blockchain engineer, developer, designer and marketing specialist received a 9/10 in terms of market demand. Legal consultants and project manager came a little behind.
Blockchain employment resources
For those interested, Consensys lists the following employment resources (it also adds the names of employers with openings which are as diverse as Accenture, Amazon, Bank of America, Consensys, Ford, IBM, JP Morgan and more) including:
AngelList: this has thousands of jobs from startups of all sizes and the platform is a to find jobs within the crypto and blockchain industry
Linkedin – which will present various blockchain jobs and is helpful for positions at larger companies
The Crypto Jobs List targets crypto and blockchain opportunities for a variety of roles (whether technical or non-technical); for example it shows Coinbase, Kraken, Protocol Labs and Status all currently hiring
Blocktribe: this lists >350 blockchain openings, ranging from BNY Mellon to Coinbase
Indeed.com: this website shows jobs based on salary, location industry and more
Gitcoin.co – which provides bounties and freelance opportunities for developers and is a place to find work or join an open source project (and get paid) while participants build your skills
Bounties Network: this is a platform describing freelance opportunities for both technical and non-technical job seekers
ConsenSys.net/careers: Consensys cannot resist a plug for itself – it is hiring.
Enterprise Times: what does this mean
The ConsenSys Blockchain and Dapp Developer Job Kit's purpose is to encourage would-be blockchain interested people to get started. With businesses hiring for blockchain and crypto work, varied, well-paid opportunities abound, including with:
small remote teams
VC-funded startups
industry leaders
tech giants.
A report by TheNextWeb's Hard Fork indicates IBM, Ernst & Young and Oracle are hiring for blockchain-related roles, competing with blockchain-centric companies like ConsenSys, Ripple and Axiom Zen. Talent is in demand.
Yes, the Consensys Blockchain Jobs Report is self-serving. But is it is no less interesting for having that bias – and Consensys is recruiting.