Marconi, creator of a networking and blockchain protocol using programmable packets, has launched its Mainnet platform. This multi-cloud application platform provides ways to build and secure distributed networks and networking applications on any environment in any region. To achieve this it uses a software-based platform running on cost-effective commodity hardware.
To expand its vision, Marconi also announced that eminent cryptographer and co-inventor of public key encryption, Dr. Whitfield Diffie, has joined its technical advisory board. "It is encouraging that Marconi is working to add a new layer of security and privacy to the blockchain and Internet ecosystem into its mission," said Diffie.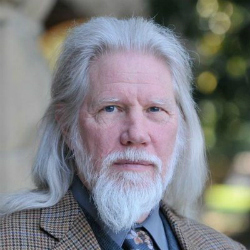 The Marconi Protocol rationale
Today's network infrastructure is insecure, arguably because it is powered by Ethernet – a network technology which has improved in terms of bandwidth but otherwise has gone relatively unchanged for the past 30 years. Ethernet was devised during an age unconcerned with privacy and security when the main focus was instead on connectivity. In effect, Ethernet has no encryption built into its design. By exposing raw network packets, it permits ISPs (and governments) to monitor and 'surveil' user activity. Unfortunately, common network security protocols operate at several layers higher up the stack whereas Ethernet remains insecure at ISO Layer 2.
The second problem is core network infrastructure is inflexible and difficult to manage. The switches,routers, and bridges which form a network are:
hardware-driven
expensive to buy, configure, and maintain.
demand that adding network capacity (or new functionality like intrusion detection and prevention systems or load balancing) typically requires installation of new network appliances
Even upgrading existing equipment can cost, just as updates often oblige firmware changes. In many cases this must happen on-site.
A third problem is the central control nature of current network infrastructure. In any given region, a small number of entities — all too often just a couple of ISPs – provide the gateway for internet traffic. When an ISP suffers cable or equipment failure, or purposely interrupts service to perform maintenance, all users lose internet access. Businesses get hit especially hard. Loss of internet can halt operations.
In addition, monopolistic control is, conceptually, problematic where there is no net neutrality – especially now that blockchain networks have grown. In early 2018, Ethereum's blockchain data directory size was 669GB and growing. A related concern is that, as blockchain adoption continues, blockchain traffic will fall under the crosshairs of ISPs. Yet, unfortunately, such centrally controlled infrastructure is what the blockchain ecosystem depends on.
Marconi and networks
To address these challenges, the Marconi Protocol seeks to enhance – and can even replace – existing network infrastructure, to realise the benefits of decentralisation. The Marconi Protocol is networking and blockchain protocol designed down to OSI layer 2 which allows smart logic for network packets. In effect, the Marconi Protocol addresses the challenges described above by:
securing Ethernet with packet-level encryption.
augmenting existing network infrastructure with programmable packets that enable dynamic network adjustment and novel security and networking applications.
decentralising ownership of network infrastructure by incentivizing the formation of mesh networks
where user devices provide switching, routing, and packet processing functionality.
The Marconi Protocol is, therefore, a networking and distributed ledger protocol for creating robust networks and service meshes which are able to run management and security applications on any platform or cloud provider. Networks using the Marconi Protocol can take advantage of the native developer platform to launch networking services, including:
blockchain network security
multi-cloud and hybrid-cloud connectivity
advanced firewalls
deep packet inspection.
In addition, rather than relying on additional hardware or software to protect networks, Marconi's Mainnet comes with security built-in. It does this via low-level mutating encryption schemes which secure all connections between every network node.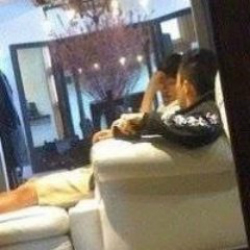 "When building and scaling data centers and networks for thousands of devices at Google, we often needed thousands of networking appliances just to support the devices. Each network appliance had to be a specialized piece of hardware that was not only expensive, but difficult to update and manage"  said Jong Hyeop Kim, chief architect for Marconi. "With the Marconi Protocol, you don't need deep networking expertise or specialized hardware to set up a robust and flexible network, and you surely won't need to buy new hardware when you want added functionality."
Out-of the-'box'
Marconi's Mainnet arrives with documented applications which can work out-of-the-'box'. These include:
multi-cloud deployments which enable network administrators to leverage specific features, regions and pricing of different cloud providers
firewalls for securing traffic on a blockchain network from suspicious activity
secure gateways to preserve the anonymity of online activity whether that's crypto transactions and staking or even just basic internet browsing.
Enterprise Times: what does this mean
The Marconi team – which previously built and scaled networks for many of the world's largest technology companies like Google, Microsoft and Intel – has recognised how inefficient traditional network-management applications are. To remedy this it has built a solution – aimed at businesses of any size – which can manage infrastructure:
currently, infrastructure teams at most organisations rely on expensive, inflexible hardware-based appliances to secure, manage and scale their networks
in contrast, Marconi's Mainnet seeks to provide greater functionality and agility through a software networking platform for corporate or distributed networks
in so doing, this avoids proprietary hardware or software.
For Enterprise Times the issue is not about the problem analysis. Rather the issue is about implementation into existing infrastructure. Until some large-scale implementations have occurred – and been openly documented – it is difficult to judge whether the Marconi Protocol has the heft to survive.