SingularityNET
is entering a strategic partnership with Domino's Pizza to facilitate its rapid expansion and growth in Malaysia and Singapore. The partnership will enable SingularityNET's decentralized community and AI researchers to build algorithms and solutions which leverage SingularityNET's beta platform. The objective is for SingularityNET's AI algorithms to enhance Domino's operational capabilities as well as, potentially, to open up new opportunities for Domino's in Malaysia and Singapore.
Domino's Chief Executive Officer Mr. Ba U Shan-Ting remarked: "At Domino's, we combine technology and the talents of our people to provide our customers with the best products and service by driving innovation. This is valuable because it increases efficiency in the markets we serve, and that ultimately creates value for all stakeholders. This has been our mission and we remain fully committed to it.
"In our efforts to deliver on our mission, we're guided by strong and meaningful values, including an unwavering commitment to integrity. We reinforce and build on our ability to deliver on our mission with continuous innovation and periodic transformation of our business. In fact, we are currently in the midst of transforming our core products and our data delivery platform to bring more speed and efficiency to our customers.
"Our newest transformation effort is occurring in our Operations function, where we are automating significant portions of our delivery operations and consolidating our operations centres. SingularityNET's AI algorithms and services will allow us to explore these efficiencies at scale."
SingularityNET
Artificial intelligence is growing more valuable and powerful every year and will soon dominate the internet. SingularityNET's platform seeks to bring blockchain and AI together to create a new AI fabric which delivers practical AI functionality with blockchain capabilities.
Technologically, SingularityNET is a distributed computing architecture supporting new kinds of smart contracts to facilitate market interactions with AI and machine learning tools. Its design principles include:
Interoperability: the network will be able to interface with multiple blockchains.
Data sovereignty and privacy: the network includes user-side controls for sharing personal data while users remain in control of their data and can share it with the network via smart contracts.
Modularity: flexible network capabilities should make it possible to establish custom topologies, AI Agent collaborations of arbitrary complexity and failure recovery methods.
Scalability: SingularityNET will secure both private and public contracts with the purpose of enabling enterprises to build scalable and resilient applications with near-zero transaction costs.
From a conceptual viewpoint, SingularityNET will be blockchain-agnostic. In addition, Singularity:
will consider building its own reputation-based consensus algorithm
use tools to abstract away blockchain interactions (the daemon, CLI, and SDK)
adopt multi-party escrow contracts as well as atomic unidirectional channels for payments.
The SingularityNET platform currently depends on the Ethereum blockchain. In 2019, SingularityNET is working on turning components into libraries with as much generality as possible. At some point SingularityNET will decide which other blockchains to support. This is where encapsulation of code in libraries should enable support of alternative blockchains.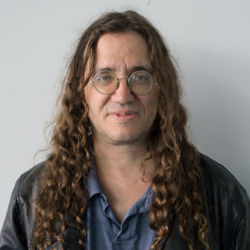 SingularityNET's Chief Executive Officer, Ben Goertzel commented: "Domino's has always prided itself on identifying and executing on opportunities for business innovation. This is how they have innovated in an extremely competitive market and continue to expand at remarkable speed.
"Today in 2019 we are going forward into a new phase of society and economy where AI is going to be the main focus of innovation across all domains of industry – so it is to Domino's credit that they are fully embracing AI as a key part of their path forward.
"Embracing AI is what every company is going to need to do if they are going to succeed and flourish in the coming period. The projects we are discussing with Domino's now are envisioned as the start of a long series of creative and transformative AI collaborations. We are proud to embark on a future partnership with Domino's to achieve their ambition of becoming the leader in pizza delivery and customer brand loyalty by 2020."
The partnership
As part of the partnership, SingularityNET will:
conduct feasibility studies
deliver AI centric workshops
develop algorithms which impact Domino's business operations.
In doing this, Domino's will broaden its access to scalable algorithms. The hope is that this will address some of its most pressing supply chain and logistics challenges. It has over 260 stores in Malaysia and Singapore, and over 4,000 staff. Improving both business operations as well as how it can improve customer service are its objectives.
Enterprise Times: what does this mean
SingularityNET is a full-stack AI solution powered by a decentralised protocol. What makes SingularityNET different is its pursuit of an intelligent fabric for AI algorithms to talk to each other, providing blockchain-based AI solutions across a range of vertical markets. The adoption of blockchain with its smart contracts is, however, both an added attraction and, potentially, a complication.
The founders of SingularityNET proclaim that they expect: "the emergence of the world's first true Artificial General Intelligence". These are brave words (see Oliver Schabenberger of SAS).
Thus far, combining of blockchain and AI is rare. Each technology base has its own complexities. Enterprise Times (ET) expects others to follow SingularityNET's lead. But ET does not expect significant results in the 2019/2020 timeframe. There is too much to bring together in ways that enterprise IT can exploit.