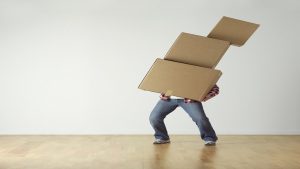 Happy Returns, a provider of product returns and logistics solutions for retailers and their customers, has announced a strategic investment from PayPal. The investment is part of an $11M financing round. The two companies share a commitment to reducing friction from the entire online shopping experience for retailers and their customers. This ranges from consideration and purchase through fulfilment and possible return and exchange.
The returns headache for retailers
Returns of online purchases represent a major challenge and opportunity for retailers. Items purchased online are three to four times more likely to be returned than in-store purchases. The traditional online return process of packaging items individually and shipping them via carrier is cumbersome, wasteful, and expensive for retailers and customers.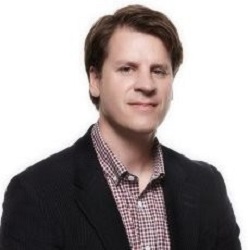 "Our mission is to make returns more delightful for consumers. More cost-effective for retailers, and more sustainable for the planet," said David Sobie, co-founder and CEO at Happy Returns. "We're thrilled to work with PayPal to make the process of returning more seamless for shoppers. We will look to make our service more broadly available to PayPal's large network of merchants."
Happy Returns' Full Stack Returns is a combination of software, services, and logistics that enables retailers to offer a best-in-class return experience. This includes the ability to return products in-person through Happy Returns' nationwide network of Return Bar locations. Additionally, customers can return goods to the retailer's own stores, or by carrier.
With in-person returns, items are aggregated at the start of the process. This results in a return that is immediate and hassle-free for shoppers, and more efficient and cost-effective for retailers. Happy Returns' Net Promoter Score of 95 is among the highest customer satisfaction ratings of any consumer-related service.
"Happy Returns has re-engineered the return process with the customer in mind and that brings greater cost savings and efficiencies to merchants," said Robert Clarkson, Vice President, North America at PayPal. "Working with Happy Returns will help us learn more about how returns can decrease the friction in shopping online. It will also help merchants address this growing problem."
Growth of product return bars
Happy Returns has experienced rapid growth. The company has expanded its network of Return Bars® to over 350 locations in 63 metro areas. This has been achieved by partnering with national retail chains including Paper Source, Sur La Table and Cost Plus World Market to offer its in-person returns service.
Its Full Stack Returns suite has been adopted by leading digitally native brands such as Rothy's, Everlane, and Parachute Home. As a result, the volume of returns and exchanges processed by Happy Returns has grown 800% year over year. To support this growth, the company has opened two regional Return Hub facilities in Blandon, PA and Van Nuys, CA for processing and aggregating returns.
Existing investors US Venture Partners and Upfront Ventures also participated in the funding. Since its founding in 2015, Happy Returns has raised a total of $25 million.
Enterprise Times: What this means for retailers?
Product returns have long been a major issue for all retailers. The retailer incurs additional supply chain costs when a product is returned or exchanged. The returned product often cannot be resold at the original price. This is due to damage, wear and tear, or obsolescence/devaluation given the passage of time. This is particularly an issue with fashion or seasonal products.
Happy returns comprehensive returns solution provides an convenient solutions for online and omni-channel retailers and their customers. The provision of shipping and logistics services across all channels, tied into comprehensive reporting and analytics makes the solution attractive. Hence Paypal's decision to invest in the company to develop new products and services. It's a win-win situation for all concerned and definitely a development to be watched by other US retail operators.