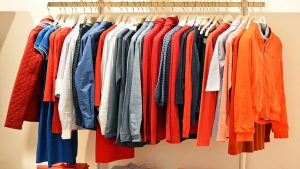 Product returns have long been the bane of many retailers. The retailer incurs additional supply chain costs when a product is returned or exchanged. The returned product often cannot be resold at the original price. This is due to damage, wear and tear, or obsolescence/devaluation given the passage of time. This is particularly an issue with fashion or seasonal products.
New research from Brightpearl, reveals that nearly half (45%) of retailers are planning to ban 'serial returners.'  A move that could see shoppers abandon their favourite brands in droves.
Over one-third of UK retailers have seen an uplift in serial returners, over the last 12 months. Customers who deliberately and regularly buy multiple items, with the intent to return some. They are now set to follow in Amazon's footsteps and limit this expensive trend. According to eCommerce analysts Clear Returns, product returns currently cost the UK retail sector approximately £60bn annually. £20bn of which is generated by items bought over the internet. In the US, consumers return more than $260 billion in goods each year
Product returns – retailers feeling the strain
Retailers are feeling the strain of this rising phenomenon following a move started by retail Amazon in May. The company started closing accounts of customers who: "request too many refunds." Many brands are now considering banning customers that return too many items.
A quarter of retailers admitting that introducing lifetime bans for problem shoppers is a necessary move to protect their slim margins. In addition, one-third of UK retailers would impose bans to save time and administration resources. This indicates that chronic returns deliver many knock-on costs.
Of the brands Brightpearl spoke with:
more than half (55%) of all clothing and fashion retailers are set to implement similar measures to Amazon.
67% of consumer electronic firms plan to do the same.
Surprisingly, baby and toddler retailers are the most ruthless market segment. 75% expected to ban serial returners in the near future.
A lack of technology to deal with the problem
Part of the problem of serial returning lies in the fact that many retailers do not currently have the right technologies in place to identify repeat offenders. 59% said they cannot identify who their serial returning customers are. This highlighted the need for brands to utilise technology for data insights and to track shopper behaviours.
Derek O'Carroll, CEO, Brightpearl suggested: "Intentional returning could spell disaster for retail business owners if they do not have visibility over regularly returning customers. Without this, retailers will struggle with the definition and consistent application of their returns strategies. – They could face a resulting backlash from shoppers."
However, only 18% of retailers believe banning serial returners would lead to a reduction in return rates overall. This suggest the increasing amount of product returns in the UK retail sector, is here to stay. It also indicates that brands need to invest in technology to prepare for this growing trend.
A strong theme of the report is that retailers do not have an easy-to understand metric that defines a serial returner. It should define and measure serial returners as part of a fair returns process. This allows them to communicate that process to maintain the retailer consumer relationship
Product returns could be a key differentiator for smaller retailers. While Amazon can financially take the hit by closing the accounts of serial returners. This may not be the case for smaller retailers. Using lifetime bans may not be the best course of action, especially if this type of activity would increase. Having a clearer understanding of how many customers are serial returners, the trends, and the cost of these trends could help these retailers to initiate fairer policies, where lifetime bans are really only used as a last resort.
A technical solution?
However, this requires a streamlined back office operation integrated into the overall reporting mechanisms of the organisation. Businesses will be able to accurately define the thresholds that need to be crossed to identify a 'problematic' customer '. To make the right decisions based on customer profiles.
Garment Quarter, a designer clothing brand, has done just that, to offset issues with problem returners. John Reid, Managing Director, says: "We introduced technology earlier this year that enables us to build a single source of information around customer returns. This includes the ability to monitor serial returners to see how the trend develops over time and whether we need to review our returns strategy."
According to Konrad Kelling Managing Director of Customer Solutions at Barclaycard: "It's clear having an effective and convenient returns policy that satisfies customer needs is a crucial factor of success for retailers. While many have adopted new processes to help manage increasing returns volumes, the real focus should be on measures which help to reduce overordering in the first place."
A balancing act
The beauty and cosmetics retailer, Sephora have started this process. Sephora is among a number of retailers who are using technology solutions to detect abusive returns behaviour and offer incentives to other customers.
The company stated: "We make every effort to accommodate returns, but a small fraction of customers take advantage of our policy, in many cases returning more than twice as much merchandise as they purchase. This limits product selection and unfairly impacts other clients."
There is an extremely fine balance between protecting customers' overall experiences and implementing policies in a fair and transparent manner. Retailers will need to focus on how they deliver the message to shoppers about their policies. To ensure that pursuit of operational efficiency does not damage the brand reputation.
What does this mean for retailers?
Today, retailers have become more customer responsive. Free delivery is nearly ubiquitous, and "hassle-free" returns and exchanges are increasingly common. For some brands, customers will order three or four of the same item in different sizes or colours to be sure they get one item that works.
As a result, the mounting cost of product returns has become a problem for many retailers. The issue simply cannot go unchecked much longer. As e-commerce continues to grab share, it will only get worse.
The technology exists. Retailers will have to use it to regularly monitor returns and CRM data to establish possible cases of "serial returners."
This leaves retailers having to decide what to do. Should they:
Ban serial returners.
Flag them for removal from mailing lists that promote offers and discounts.
Charge them more to return items.
All these options are ultimately a decision for the business. However, what is imperative is having technology solutions in place that centralise returns data. This provides the ability to track, monitor and understand all "serial returners" allowing for more informed and intelligent decision making around how to manage these problematic shoppers.