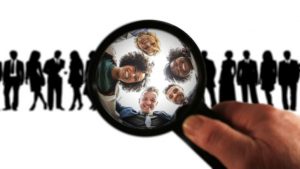 Fenergo has announced the introduction of Fenergo Digital Configuration Studio (FDCS). It enables organisations to set up and configure their Client Lifecycle Management (CLM) environment through a low-code/ no-code environment. Fenergo delivers CLM to financial institutions, ensuring that it meets compliance requirements such as Know Your Customer (KYC), AML and other regulations.
With this announcement it has simplified its administration for business users. The FDCS includes several features:
Import and export of function modules
Graphical user interface (no need for developer tooling or skills)
Schematic and hierarchical views of solution modules
Linked, interactive modules for an intuitive user experience
Instant testing and analysis of changes
Web-based utility for rules management
Self-service troubleshooting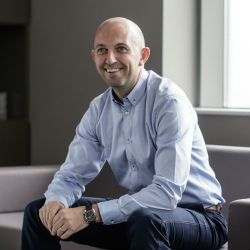 The adoption of a low-code approach is good news especially for customers using Fenergo in conjunction with Salesforce.  Salesforce administrators should find the click not code approach easy to adopt and take advantage of. It will enable them to set up and update the Fenergo configuration as internal processes evolve in the organisation. They are also able to test new process flows reducing the risk to the business.
Marc Murphy, CEO of Fenergo commented: "Fenergo's community-based approach to our platform development enables us to gain a true understanding of our clients' needs. As our customers embark on digital transformation initiatives, there is a growing requirement to democratize technology and the no code Digital Configuration Studio was developed to meet that need. By putting configuration of our platform into the hands of the business user, our clients can benefit from a smarter, faster implementation."
Five pillars to Fenergo Digital Configuration Studio
The solution includes several components:
Users are able to extend the data model with custom fields, interrogate it and analyse how the system is used.
The graphical interface for the workflow model enables users to configure new workflows and to analyse existing ones.
The localisation module includes the ability to set the local language and set up multi-lingual text. It is not clear how many languages are currently supported within the systems though. One suspects that Fenergo is looking for clients to create the language packs specific for their organisation.
The rules engine gives studio users direct access to the Fenergo Business Rules Engine. That rules engine includes an out the box repository of rules that customers can apply to their CLM solution. It includes:
KYC and AML regulations
Tax regulations
Global OTC derivative regulations
Market reform rules
Fenergo has also introduced the ability for administrators to configure the user interface from within the studio. This allows them to modify pages and components within those pages. It offers a schematic overview of each screen in either a basic or advanced view.
Enterprise Times: What does this mean
There is an inference in this announcement that hitherto the configuration of Fenergo has not always been simple. CLM in the regulatory rich Finance sector is complex. Adhering to all the regulations is not always simple. With the release of FDCS Fenergo has introduced a method by which users can save considerable time in setting up and updating their system as the rules change or business processes evolve.
It is disappointing that Fenergo did not include feedback from an early adopter customer in their press release, as this might have given validity to some of their claims. However, what it has done is improve its product substantially with a release of functionality that helps customers significantly. It is a refreshing approach and with low code becoming an increasingly hot topic, a smart one.
What isn't clear is whether they have implemented their own low code solution or adopted and white labelled a third party one. The latter might have been a better approach as it would have meant that they could rely on the partner to produce functional updates while they focused on integration and their own core product features in the future.