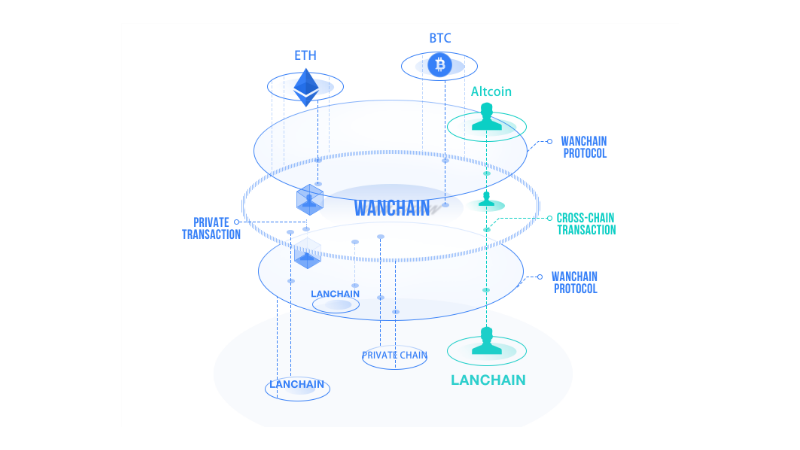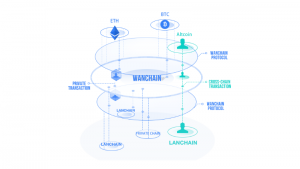 Wanchain is joining the Rivetz and Elevenpaths approach to fortifying privacy protections for mobile devices. Rivetz, a developer of embedded, blockchain-based mobile security solutions, and ElevenPaths, Telefónica's cybersecurity unit, have announced that Wanchain, a public blockchain provider focused on interoperability, will join their partnership. Their objective is to offer blockchain solutions which enable next-generation privacy and cybersecurity protection for consumer and enterprise mobile subscribers.
"Wanchain looks forward to working with these new partners to bring millions of new users to the blockchain powered future," said Jack Lu, founder and CEO of Wanchain. "Together with our new partners, we will integrate to enable the mass market security and privacy that every user needs to have a safe and simple experience."
Wanchain's added value
Wanchain is a global business with technical and business teams in Austin, Beijing and in Europe. Wanchain's claim to fame is enablement of decentralised transfers of value between blockchains, using privacy protection and smart contracts. This addresses a key business requirement – cross-chain functionality. Entrepreneurs and enterprises need such functionality if they are to leverage whatever the Web 3.0 economy produces.
The launch of Wanchain 3.0, its latest iteration of the Wanchain platform, added cross-chain functionality with Bitcoin. This made Wanchain's blockchain, using secure multi-party computation:
interoperable between Bitcoin and Ethereum.
a mechanism for safe and frictionless flow of value between blockchains (potentially paving the way for mass adoption of digital currencies).
In effect, Wanchain claims to:
simplify the transfer of value from one currency to another
offer users the convenience and ease of use which everyday use demands.
Together, the three companies are moving  to provide mobile subscribers with a safer and simpler solution for access to Web 3.0 services. Their proposed solution embraces a new model for fully integrated:
identity
privacy
payments
operational experiences.
"Wanchain provides a new model for data integrity transactions and privacy, which is an excellent complement to embedded mobile security," said Steven Sprague, founder and CEO of Rivetz.
"We look forward to delivering the foundations for provable consumer protections with every digital transaction."
Building on Dual Roots of Trust
The partnership expands on Dual Roots of Trust. This is the built-in hardware security technology co-developed by Rivetz and ElevenPaths. It enables carrier-grade identity and e-commerce protections on potentially the tens of millions of devices attached to Telefónica's own mobile networks as well as billions of devices worldwide.
Wanchain will integrate Rivetz's advanced hardware protections to deliver a new level of assurance that transactions and data on blockchains recorded as intended. With Dual Roots of Trust, cryptographic distribution or private keys occurs between two independent roots of trust:
the Trusted Execution Environment (TEE)
the carrier subscriber identity module (SIM).
This solution approach:
provides an additional layer of protection (for private keys) – even if one of the systems is compromised
ensures users retain control of their private keys.
"At ElevenPaths, Telefónica's Cybersecurity Unit, we are tasked with creating disruptive innovation in security, making the life of our clients safer. We are pleased to be working with partners to develop innovative core technology to protect user's identities, sensitive information and digital assets," said Pedro Pablo Perez, CEO at ElevenPaths and Global Director of Security at Telefónica.
Enterprise Times: what does this mean
Wanchain is not only a cross-chain protocol, it embodies a distributed ledger which:
records both cross-chain and intra-chain transactions
supports smart contracts
delivers privacy protection.
These are all 'qualities' which enterprises demand if they are to commit to blockchain. By adding these to the mobile environment, which assumes ever more significance for enterprises (as well as consumers), Rivetz and Telefónica's deepen their relevance – so long as their initiative has broader legs than solely their own customers.
For those wishing to inspect how the joint Wanchain/Rivetz/ElevenPaths-Telefónica solution works, there is an opportunity. This happens at the 2019 Mobile World Congress (Barcelona, February 25-28). The companies wish to use this occasion to showcase how blockchain can provide a way forwards which changes how users interact with services.