Protecting data, especially Intellectual Property (IP) is just as important as preventing the leak of personal data. While the latter will get you big headlines, the former can cost millions if ideas and plans are stolen. For media organisations, protecting IP around advertising and product launches is critical. Leak the information about a new product early and you can find yourself no longer winning business.
For bloggers and influencers such as Tomi Adebayo, aka @GadgetsBoy, protecting the product data he gets, even from publications that want him to write reviews, is essential. Getting cut off by vendors would seriously damage both his personal brand and his income. As such, he has a very specific view on what needs to be done to protect data.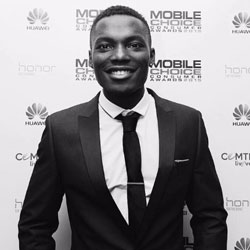 Importantly, what Adebayo does to protect data is something that everyone needs to think about. There are differences compared to a large organisation where data has to be shared. However, taking care about where data is stored and who it is shared with is a responsibility everyone should be dealing with.
How carefully does he protect embargoes, NDAs and data? When chatting after the podcast he teased Enterprise Times about having to rush off to a launch and refusing to say what it was for.
To hear what Adebayo said to us, listen to the podcast
Where can I get it?
obtain it, for Android devices from play.google.com/music/podcasts
use the Enterprise Times page on Stitcher
use the Enterprise Times page on Podchaser
listen to the Enterprise Times channel on Soundcloud
listen to the podcast (below) or download the podcast to your local device and then listen there