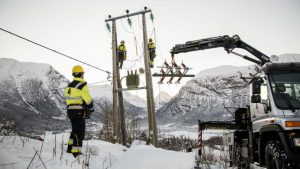 IFS has announced that two energy and utility companies in Norway are renewing their relationship with IFS. Both Sogn og Fjordane Energi and Glitre Energi have agreed to upgrade their ERP installation to the latest IFS ERP, IFS Applications 10.
Sogn og Fjordane continues to invest in IFS
In 2017 Sogn og Fjordane Energi (SFE) had revenues of NOK 193 million, an increase of 4% year on year. It has around 250 employees across the region in the west of Norway. The company has elected to upgrade its existing ERP solution to the latest IFS ERP. This is a continuum of investment in the IFS product. Last year SFE invested in Flow 6 from Novacura, a process management platform that integrates with IFS Applications. They used it to deliver improved mobile functionality to its workforce. Marte Haugsbakk, project manager at SFE commented: "I regard the configuration and flexibility as major benefits. I also believe that Flow can become an important part of our system in the long term, something we can increasingly use to create simple interfaces."
The upgrade will see the company revisit processes such as maintenance, projects, logistics, document management, finance, and HR. Martin Holvik, CFO of Sogn og Fjordane Energi commented: "Power production is an everlasting project where we rely on natural resources such as waterfalls and watercourses. This makes our timetable unending, which is why we typically plan maintenance for the next ten years. All those projects are planned in IFS Applications. We needed a future-proof IT system to achieve our goal of constantly improving efficiency, which is why we are now upgrading to the latest version of IFS Applications."
SFE also sees mobile working as critical to success. The investment in Novacura flow was one indication. Additionally IFS Applications 10 has better support for mobile devices than previous versions. Holvik added: "Around half of our employees are deployed in the field, working with operating and maintaining our power grid. The fact that IFS Applications is accessible on any device was therefore crucial to our selection as it means that field staff can receive and update assignments using handheld devices, eliminating the need to return to base in between jobs."
Glitre energy also re-invest
Another Norwegian energy company with revenues in 2017 of 1.676 billion NOK has also renewed its investment in IFS. Glitre Energy Company was formed from a merger of EB Group, Lier Nett and Hadeland Energinett. IFS ERP was implemented at EB Group more than a decade ago. Bent Gabrielson, systems coordinator, EB Group commented: "We find that IFS was very strong on the maintenance, that's why we chose IFS."
Since then it has reinvested in IFS Mobile applications and it will now upgrade to the latest IFS interface Aurora. Now Glitre Energi Systems Coordinator, Bent Gabrielsen commented: "IFS Applications is crucial for our operations. Without it, we would not have sufficient control over our projects. By using IFS Applications as our central system of records, we avoid information lock-in. We look forward to using new functionality like IFS Lobby to empower our project managers with access to a single version of the truth and the ability to track costs linked to individual activities registered at any point during the project."
Glitre use a combination of mobile technology to collect data and Microsoft Power BI to analyse it. This enables it to produce rapid insights for business leaders. It has also improved its compliance profile and improved safety through the use of mobile devices deployed to field engineers. The latest implementation will see an upgrade for functionality such as supporting maintenance, procurement, project management, customer orders, finance, BI, document management, and HR.
What does this mean
With an increasingly competitive market it is important for firms with legacy deployments to move customers to cloud ready ERP applications. These latest announcements see IFS continue to upgrade its energy and utility sector companies to the latest version. Other similar renewals include ONE Nordic and energy company Østfold Energi.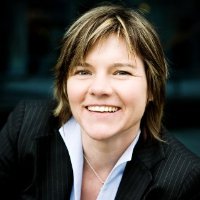 Announcing upgrades is one thing. What IFS needs to do is relate how the upgrade was achieved and the difference it made. Energy and utilities is a core sector for IFS, it is the one the company first started in.
Elni Kullmer, head of IFS Scandinavia added: "We see a growing interest among our energy and utility customers to upgrade to IFS Applications 10. Businesses in this sector need to look ahead and invest in technology that allows for digitalization and service excellence in the field by facilitating smart services, proactive maintenance, team collaboration for fast issue resolution, and data capture and analysis."
True Success is not however in renewing existing agreements, though these are important but in net new customer. Legacy vendors need to demonstrate that their newer cloud applications are not just retaining existing customers but also helping to win new ones from competitors.