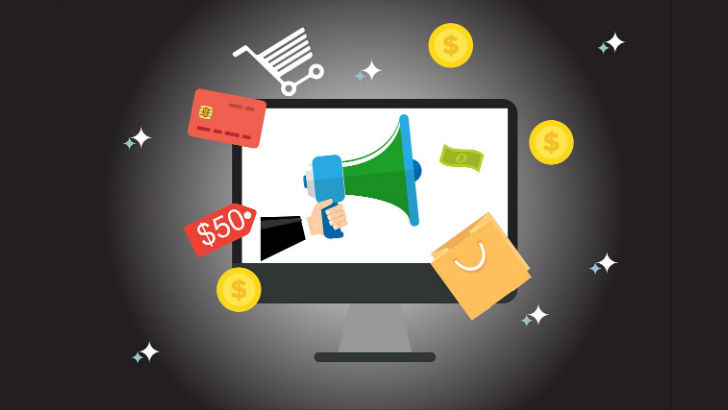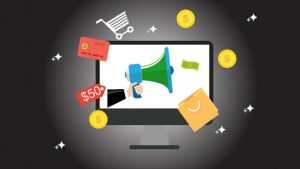 Research published Exasol, reveals that 82 per cent of retailers are committed to implementing a customer data-centric strategy in the next five years. Furthermore, almost a third stated this is already in place.
The research found 58% of retail decisions are being guided by data. However, almost half are yet to implement a single customer view in the omni-channel era.
The study was conducted by Exasol, an in-memory analytics database company. The study looked at how and why organisations in the UK and Germany are transforming from business intelligence to data analytics.  The company objectives varied from attempting to make better use of their data, power modernisation efforts to meeting organisational demand.
It surveyed a mix of 500 IT and business decision makers. It aimed to fully understand the variances in perception and actions between these two pivotal, but often differently motivated, decision-maker groups.
Business transformations?
Retailers are relying on data to drive better insights and decision making to address specific challenges within their businesses. Conversely the adoption of data analytics is not universal. Respondents stated they used data for decisions on
sales and marketing campaigns (70%)
price optimisation to overcome issues around diminishing margins and increased competition for revenues (64%)
better supply chain management (55%).
The study also reveals that many retailers have not yet implemented a strategy that provides a holistic view of their customers. Despite customer experience becoming a mantra for leading retailers, only 46% have implemented data analytics to better understand their customers' behaviour and needs across channels.
Digitally minded consumers
The strategic importance retail places on data is best demonstrated by the ownership of data strategies within enterprise-sized retail organisations. Over 80 per cent of respondents say the data strategy is owned by a member of the C-suite. Interestingly though, that ownership has fallen away from its traditional home of the CIO. Only one in three respondents suggested data belonged to the CIO. 58 per cent accredited another C-level position, including the CEO (18%) and the CFO (12%).
According to Aaron Auld, CEO at Exasol, "The retail sector continues to be pushed to the limits by the always-connected, digitally-minded consumers that want convenience, personalisation and value in the omnichannel world. Retailers are coping with razor-thin profit margins. This increases the pressure to deliver for customers at any time, any place, at the right cost, and personalised to them."
Auld continued, "This research shows that, despite the big eCommerce brands having set the standards for omnichannel and customer experience, more than half of retailers still lack the all-important single customer view. Customers don't only wish for, but expect, an exceptional and consistent experience across all channels now."
The importance of customer data
Most businesses cannot function without customer data. A system failure is the nightmare any CEO dreads, as it sets back operations, harms the reputation and consequently profits. Unfortunately, a lot of enterprises fail to recognise the importance of data in their day-to-day decision-making.
Data, particularly consumer data is increasingly becoming the most valuable asset any business can possess. If data is not used strategically, it simply occupies space and costs time and money without creating value for the organisation. Getting the right tools, skills, and data-centric mentality is the way to shift from reactive to proactive decision-making. In the path to becoming data-driven, retailers need to ensure they have the right tools in place to fulfil their strategies.
The report suggests, fragmentation of data sources not only reduces the asset value of data, it increases the complexity of mining and manipulating that data. It also hampers its use to drive a variety of data-centric business services. Coupled with many other challenges including confusion over leadership ownership of data strategy and a lack of data visibility, these factors make data-driven business transformation difficult, but extremely necessary for organisations to accomplish.
What does this means for retailers?
The contemporary challenge for retailers is that customer data is held in disparate systems such as stock control, POS, staffing, eCommerce platforms, supply chain, third party systems, legacy systems. Each system will have its own code base, format and protocol. For many companies, the various platforms are unable to integrate or communicate with each other, without some form of expensive 'systems integration.'
Yet the holy grail for business remains the ability to extract pertinent and useful data across platforms in a seamless and timely manner.  For retailers, the new battle lies in and successfully anticipating what will appeal to individual customers. Winning that battle is reliant on having the right data strategy and exploiting the speed and depth of insight now made possible by in-memory analytical databases.
The report suggests the key to a successful organisational shift is twofold:
an understanding of the value of data
and the benefits that a rounded data strategy can deliver.
Over a quarter of businesses in the UK and in Germany are already actively implementing a strategy. These companies want to be more data-centric, as they realise that data insights can deliver a competitive edge. This will help anticipate demand, and overcome market and operational challenges.
The immediate challenge will be to break down the barriers between disparate systems. To enable these individual data sources to be exploited as part of powerful data analytics that span an entire organisation.