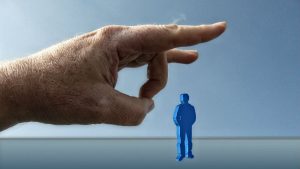 At its annual European Rising conference, this time in Vienna, Workday announced several customer wins and successful go lives. The wins come from multiple sectors and countries as it continues to grow its European presence. Four of the customers that have gone live during 2018 are: The Gym Group (UK), FlixMobility (Germany), La Mutuelle Générale (France) and Webedia (France).
Workday did not detail all those customers that had selected its HCM and/or Finance solutions. With Workday Rising kicking off today, there will no doubt be even larger numbers of customers and prospects present eager to hear the latest from Workday.
Customer wins accelerate?
It is never easy to get customers to agree to a press release. While these projects have completed during 2018 there were no doubt many others. Workday also celebrated several new customer wins in the region.
Cloetta (Sweden): A leading confectionery company with more than 2,500 employees in 11 countries.
Tacton Systems AB (Sweden): A SaaS company delivering CPQ solutions for manufacturing. (220 employees on Linkedin)
The John Lewis Partnership (UK): A well known and respected UK brand that is a partnership. It has 83,000 employees.
RELX Group (UK): A global provider of information and analytics for professional and business customers across industries. It operates in about 40 countries and employs about 30,000 people.
Lyreco (France): A worldwide distributor of workplace supplies, with 9,000 employees in 42 countries around the world.
Transavia (Netherlands): A Dutch budget airline and part of the Air France KLM Group. Transavia is currently a Oracle NetSuite customer for Finance. It is unknown if this is just an HCM deployment or whether it will replace Oracle NetSuite. It has at least 2,400 employees, though Crunchbase puts the figure between 5,000 and 10,000.
Umanis (France): A data-oriented business solutions, with close to 3,000 employees gathered around strong values.
Gonzalo Benedit, President, EMEA and APJ, Workday commented: "Market-leading enterprises across Europe are choosing Workday to help them transform and simplify their operations, laying the foundations of businesses focused on the future," said "We are helping customers remove complexity, so they can make faster, more informed decisions that help them keep pace with rapid business change."
This is less than the fifteen new wins that it announced last year, but there may be more to follow during the week. There are rumours that Workday has won a deal with Disney though nothing is announced yet.
Flix Mobility
One the highlights for Workday will have been the successful implementation at Flixmobility. Previously an Oracle Fusion HCM customer, it decided to switch to Workday HCM. It my still be using Oracle Fusion Finance but for how much longer? Did the HCM under Oracle fail? The Workday one didn't. In what appears to be only five months, Enterprise Times believes Flix transferred from Oracle HCM to Workday between January and May 2018. This could be an important proof point if Workday looks to win over more HCM customers.
Part of the implementation will also include an integration with Salesforce, which FlixBus use. FlixMobility operates a cloud first architecture, Daniel Krauss, CIO and co-Founder explained: "We do not operate our own IT in the basement". They were still using Oracle Fusion in December 2016 and it would be interesting to know why they switched.
Headquartered in Germany, FlixMobility delivers bus and Train services through Europe through a partnership model. It has recently launched in the US and has 1,200 employees across 14 office locations. It was founded following the de-regulation of Germany's bus system and is primarily a technology company.
Kerstin Rothermel, Vice Presidnt, Human Resources, FlixMobility commented: "FlixMobility is a digital native, and this self-conception is what all of our employees live and breathe. To maintain this spirit while growing and expanding rapidly we needed a flexible, agile, and state-of-the-art HR system. After going live on Workday in record time, we're already seeing that self-service is reducing admin time for our HR staff so they can focus on their core business. All employees gain an intuitive user experience that does not require training, so they can request holidays, submit an expense report, or do their time-tracking without support."
This rapid implementation is something that Workday has worked to deliver over the last few years. It now seems to be delivering in a far shorter time than it did a few years ago. In this case the implementation may have been easier as it was a conversion from another cloud vendor. Gonzalo Benedit, President, EMEA and APJ, Workday commented: "While other companies continue to talk about the promises of digital transformation, Workday is leading the way in delivering true value by making these promises a reality for our customers. By delivering on time and on budget, Workday customers know they have a trusted partner when it comes to being able to quickly realise the benefits of digital transformation for their businesses, as shown by our customer satisfaction rating of 98%."
The Gym Group shows rapid implementation not a one off
The Gym Group completed the implementation of both its Finance and HCM systems in the first half of 2018. In its interim report it stated: "The first half has seen a period of significant change and development as we prepare this business for future growth and its next stage of development. Most significant has been the launch of an ERP system (Workday) that will deliver efficient back-office processes. 
"Workday is market-leading technology – it is the platform that will enable us to deliver efficiently the new Personal Trainer operating model. Key to our thinking was to create a smart and intuitive system that minimises the time our managers spend on administration, allowing them more time to be member-facing. The team that has launched this complex and ground-breaking project did so on time and on budget. The thanks of the Board go to the entire team."
Part of that change team was Emma Castledine, Head of Reporting, The Gym Group. Castledine led the transformation from August 2017 to August 2018 for the 350 users. It was not a simple process and included 15 software integrations including a payroll provider. Castledine commented: "The implementation has been so smooth – we can't believe it has gone as well as it has. We even finished ahead of schedule, so we did a supplier payment run early. Workday speaks to the CFO as a special type of user. It gives them a product they can control and change easily which is incredibly important if you're a fast-moving business. The backend is simple and easy to understand, and the user experience blows the competition out of the water. It's beautiful and everyone using it loves it."
Success in France
La Mutuelle Générale, a commercial life insurance company with 1,800 employees working in 100 locations in France also went live this year. The project, again, completed in less than a year included HCM and payroll. However, it is unclear whether the payroll deployed was the Workday solution. It deployed elements of HCM such as time tracking and absence as well as payroll.
Stéphane Gannac, Deputy General Manager, Human Resources, Projects, Communication, and Social Actions, La Mutuelle Générale commented: "It became apparent that Workday was the best solution, allowing us to reach our ambition of digital transformation within HR and to the benefit of all our employees."
Webedia, a global media and technology company has also deployed Workday Finance, HR and Payroll. It operates in 15 countries and works with media brands to attract more than 229 million unique visitors every month. Starting the roll out in January 2018 it has now gone live.
Franck Haible, Workday Project Lead, Webedia commented: "Workday is a global platform for human resources, financials, and payroll, which offers a unique and innovative user experience for employees, managers, and HR. With Workday, we have a unique system that evolves with the growth of our company."
What does this mean
It is normal for Workday to announce its progress from last year during the initial keynote address. However, it will be more interesting to here about the latest updates on its platform, and the Adaptive insights acquisition. Workday Rising should be an interesting few days.