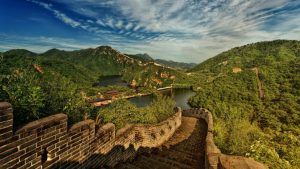 SAP and Alibaba has announced that Alibaba Cloud infrastructure will host SAP Cloud Platform and SAP S/4HANA Cloud. The announcement came at the Alibaba annual conference in Hangzhou, China. It strengthens the partnership it formed in 2016.
The wording of the announcement seems to bring the companies much closer together. They will "collaborate, co-innovate and jointly go to market to offer SAP S/4HANA Cloud". The intention is to assist SAP in the Chinese market with its product.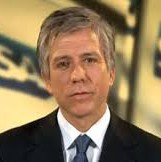 SAP Chief Executive Officer Bill McDermott commented: "China has been SAP's second home for more than two decades. Alibaba and SAP's growing partnership expands our ability to empower digital China by building intelligent enterprises. SAP embraces the China Dream as we prepare for substantial expansion here in the years ahead."
This is big news for SAP, which the market seems to have largely ignored. The share price is currently down from €104.18 at the beginning of the week to a close on 19th September of €102.14. (Source Google).
The news will be a blow to other ERP vendors looking to grow in China. While Alibaba does offer Oracle database within its cloud infrastructure, there is no similar agreement in place with them. It seems unlikely that there will be in the near future either. Alibaba will also implement Sap S/4HANA within its own business as part of the deal. That in itself is a huge endorsement for the SAP ERP solution.
Co-innovation
SAP will also work with Alibaba to co-innovate new solutions. Called out were artificial intelligence, the Internet of Things, New Retail and New Manufacturing. Alibaba is investing in these areas to support Chinese companies with their digital transformation. Jack Ma, Executive Chairman, Alibaba Group commented: "The entrepreneurs who believe and embrace the future, and who can leverage new thinking, new concepts and new technologies will be future winners."
Beyond China
This is not just about the Chinese market though. Alibaba has datacentres beyond China. It has regions in Germany, Middle East, two in the US as well as six across Asia and one in Hong Kong. Daniel Zhang, Chief Executive Officer, Alibaba Group commented: "We are pleased our partnership with SAP reached new heights today. The availability of SAP's globally renowned ERP system [SAP] S/4HANA Cloud on Alibaba Cloud is yet another milestone in our globalization strategy, and exemplary of our mission to make it easy to do business anywhere. We have formed a close collaboration with SAP in the past, and it is exciting for us to expand our partnership."
What Zhang may be inferring is that once Alibaba has the expertise within China of S/4HANA there is no reason why it won't offer the solution from its other regions. With SAP HANA and S/4HANA within its product portfolio, it suddenly becomes and interesting option should it choose to compete harder on a wider international scale.
What does this mean?
Has Alibaba nailed its ERP colours to the SAP mast? It seems so, with Oracle a competitor, it might have decided that an expansion of its existing relationship with SAP is the way to go. For SAP this is a big deal that could, if it works, become a big revenue earner and that could multiply again if Alibaba looks beyond China.