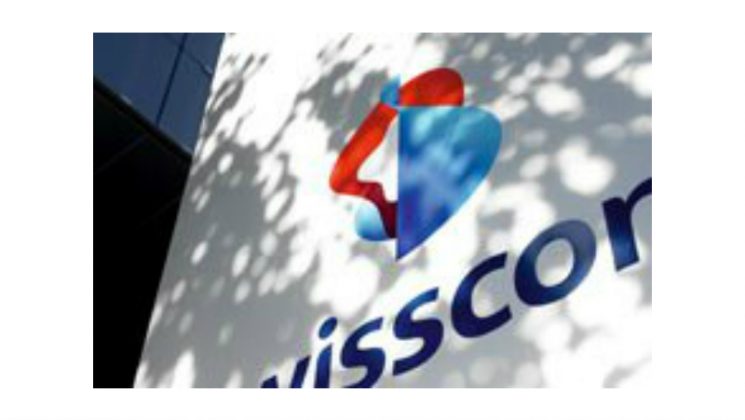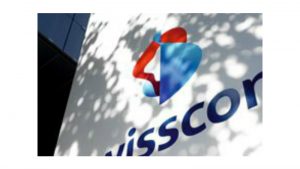 CA Technologies is partnering with Swisscom in a strategic alliance to create an innovative 'Open Banking Hub' (OBH). With Swisscom being a leading Swiss telecommunications provider, it is significant it has chosen to standardise on the CA Technologies API Management portfolio to create a simple, secure interface that connects financial institutions with third-parties, including fintech start-up companies.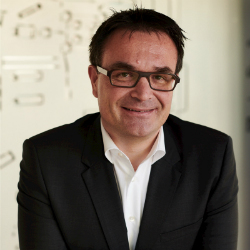 André Durrer, Head of Digital Business Platforms at Swisscom commented:"Traditional banks and new, nimble Fintechs are no longer working against each other, but rather in tandem to create exciting and compelling new financial solutions."
"The Swisscom Open Banking Hub provides banks, Fintechs and other third-party providers with a secure and agile platform upon which they can grow business. CA Technologies is the lynchpin of this modern and dynamic Hub, enabling secure API-based connection between providers and users of services. Their proven, flexible solution opens the door to digital data communication in existing and future financial ecosystems."
Open Banking Hub
The Swisscom Open Banking Hub will enable opportunities for collaboration between banks and third-parties. The intention is to underpin the rapid, secure development of innovative new services and customer. In turn both parties hope this will encourage business growth.
The concept for OBH arises from new legislation which gives financial providers secure access to customer information via APIs (application programming interfaces). These enable the importation of existing data held in third-party applications and services.
Prima facie this does not sound much. But it represents a significant shift in the way both consumers and businesses can bank, with the development of a wider range of personalised services and increased competition in the market possible.
With the Swisscom Open Banking Hub, financial institutions and third-parties will not need to worry about:
infrastructure issues
challenges such as security, performance, availability and transparency.
Everything in the OBH is available as a service. This ensures that OBH encourages the focus to be on developing new services, thereby contributing to innovation, competition and compliancy.
OBH operation
The OBH will operate on two levels:
An 'API Playground as a Service' provides financial services providers with a simple, no-obligation opportunity to test new third-party applications already connected to the Open Banking Hub.
Productive use of third-party solutions within Swisscom's secure IT infrastructure—upon (which Swisscom already operates the core banking systems of some 80 financial services providers).
Together these offer a major leap forward for third parties, especially fintech companies. They help the latter satisfy compliance and security requirements of legislation such as the Personal Services Directive 2 (PSD2).
Not necessarily limited to financial services
The OBH vision is not just for the financial services sector. The nature of the solution framework – its ease of use, cost-effectiveness, and scalability – could also apply to other industries and sectors.
With this in mind, Swisscom and CA Technologies plan to extend the OBH initiative to start-ups in other sectors, such as:
MedTechs.
InsureTechs.
GovTechs.
RenTechs.
The CA API Gateway
The CA API Gateway enables Swisscom to be selective when opening data and applications via the OBH to third-party developers wanting to deliver innovation, customer satisfaction and increased efficiency:
security is managed centrally
traffic can be prioritized to help ensure APIs remain available and responsive
a variety of deployment models ensure support for a wide range of platforms, including Docker, AWS and Azure.
It is the belief of both CA Technologies and Swisscom that such extensive, full lifecycle, API management is also a critical requirement for open banking. A the same time other projects where CA Technologies is assisting Swisscom include:
service reporting
accelerating the development and launch of Swisscom's TV solution portfolio
standardising secure application interfaces internally
servicing a bank's internal mainframe reporting
optimising the testing of a bank's API factory
reporting on a bank's network of large enterprise customers.
"We are immensely proud of this exciting partnership with Swisscom," says Rui Martins, Country Manager Switzerland, CA Technologies. "It unites two powerful forces in technology and telecommunications:  CA Technologies' world-class API Management technology, coupled with Swisscom's unrivalled experience and expertise, will prove to be a formidable and unbeatable force in Open Banking. As partners, we share the belief that innovation is key to success and it's this shared vision that will propel the Open Banking Hub to its next phase of growth."
Enterprise Times: what does this mean
For CA this is a significant win. After all there is plenty of competition in the API Management space.
That said the Swisscom Open Banking Hub takes the telco deeper and deeper into the 'banking territory'. That Swisscom has some 80+ financial service providers as customers is one aspect. Measuring the take up by these 80 will likely determine success or failure. Unless, as is quite possible, newcomers with innovative services and applications upset the apple cart of the those 80. Whether the latter would view this as a kindness on the part of Swisscom is a different question.