Oracle has announced that East Midlands Shared Services (EMSS) will implement Oracle Enterprise Resource Planning (ERP) Cloud. This sees the shared service operation, created in September 2012, moving to the next phase of its digital program. EMSS was founded to deliver HR and financial services to both Nottingham City Council and Leicestershire County Council. The new shared service operation targeted savings of £2 million. By 2015 it had achieved £1.1 million of these and has now delivered in excess of £2 million.
Enterprise Times asked EMSS how the savings were achieved, a spokesperson answered: "EMSS was established from the move of the partner Councils onto their shared ERP system. The savings were generated by the adoption of self-service and standardised processes and the economies of scale in combining their transactional activities. The efficiencies released resource to develop our commercial base."
A more candid answer was found in a 2015 report that identified how the remaining £900,000 in savings would be achieved. It stated: "…it is estimated that the majority of the savings will have to be achieved through staffing reductions following the introduction of greater automation and standardisation of processes across the partnership."
Fit for the Future
Regardless, the shared services plan has been a success and EMSS also now offers: Disclosure Barring Service (DBS) Recruitment and HR administration, Payments and income collection and Payroll to a range of organisations. This has been achieved with an Oracle ERP solution.
It is not resting on its laurels though and with a new Fit for the Future programme will look to achieve even more. Lucy Littlefair, Head of EMSS, commented: "Local authorities are under so much pressure to do more with less. It is therefore crucial that our back office services operate as efficiently as possible. That means digitalising processes to streamline operations internally as well as to create better services for their customers – the UK's citizens.
"Our Fit for the Future programme, supported by Oracle Cloud and delivered by Evosys, has been designed specifically to help us support the partners with an infrastructure that matches our digital ambition and equip us to be more productive, agile and innovative now – as well as into the future."
Enterprise Times asked EMSS what three key improvements they hope to make, they stated:
Deliver an improved user experience for managing their services and meeting their needs.
Provide a platform to introduce modern business processes that make the best use of the new system.
Deliver cashable benefits in terms of reduced processing costs and system costs.
One aspect of user experience they hope to offer is to improve self service. The current system has a limited range of functionality, although it is used by both managers and employees. The move to the cloud will enable EMSS to roll out Oracle mobile apps to greatly enhance the processes that staff can access.
Was this a straight upgrade decision?
As a government authority EMSS issued an OJEU tender procurement process. According to EMSS it "allowed" bids for ERP or separate HR and finance systems as well as on premise or cloud. Oracle Cloud emerged as the highest scoring submission and won the contract.
While Oracle emerged as the obvious winner so too did its partner Evosys. The whole migration is not a simple exercise. EMSS main challenge is that they have a highly customised e-business suite environment on-premise. EMSS expect the move to the cloud solution should standardised many of those processes using configuration rather than customisation. Evosys has a deep experience of doing this through its Glide methodology. It has already taken more than 870 customers to the Oracle cloud and is a Oracle global platinum partner.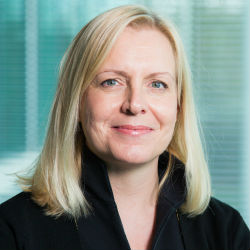 This is also a project that other local authorities will look on with interest. Debbie Green, Senior Sales Director, Public Sector at Oracle UK commented: "The East Midlands Shared Service programme is a prime example of how local authorities can make use of cloud technologies to create platforms and solutions that benefit not only their own organisations, but the public sector as a whole.
"The templates created here offer a huge opportunity to other local authorities looking to quickly and easily scale their digital infrastructure to ultimately deliver better services to their communities."
Even more cost savings
If Evosys can deliver on the challenge that EMSS has. It will make it easier for other local authorities to consider the journey. EMSS has delivered on its two previous three year plans. It will no doubt look to achieve further savings on the delivery of this programme. With budgets under pressure, it may either attract more business for itself or other authorities will look to Evosys and Oracle to deliver similar success.
The EMSS spokesperson highlighted its objectives saying: "The main component of our programme is transformation which is being enabled by the move to Oracle Cloud. By utilising more efficient, standardised processes across the partnership we aim to reduce costs, improve business efficiency and deliver a comprehensive range of activities via self-service. Not only will we save money, we will also reduce processing times getting services delivered more efficiently."
What does this mean?
For now, one could argue not much. Oracle and Evosys have won the bid but the project itself is still very early in its execution. EMSS added: "We are still in the early days of our implementation and weighing up the pros and cons of phasing and how we might approach it."
It is however a significant win for Oracle with council moving from on-premises to the cloud solution. For Evosys, if they can deliver the project quickly, successfully and within budget it will be a significant customer reference.
Umang Nahata,CEO, Evosys, said: "We are looking forward to working with EMSS to deliver true business transformation and long-term sustainability. Our consulting services programme designed specifically for Local Government, delivers pre-configured templates and solutions. These have been developed by our centre of excellence based on experience of delivering similar programs to many other Councils. Evosys sees this partnership as a very strategic opportunity to build and deliver the most modern and sustainable digital platform for Local Government. We are committed to our partnership with EMSS to deliver a highly successful programme which will generate significant value for the Councils for many years to come."