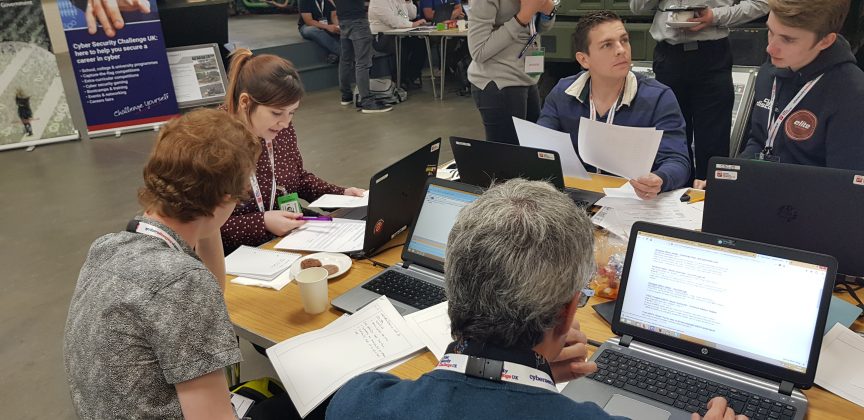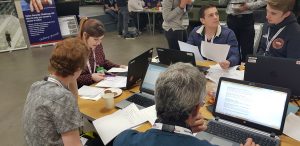 The Cyber Security Challenge Face2Face competitions are always interesting to attend. They give attendees a chance to showcase their capabilities and sponsors a chance to spot potential employees.
At a recent F2F, Enterprise Times caught up with Colin Lobely, CEO and Bryony Chinnery, Communications Director from the Cyber Security Challenge.
There has been a lot of attention on the lack of skills in cyber security over the last two years. This has led to a lot of new competitions trying to replicate the success of the Cyber Security Challenge. Enterprise Times wanted to know how the Challenge was going, how it was widening its appeal to new audiences and what the future holds for the Challenge.
The Challenge has done a lot of work to appeal to more diverse group both in terms of gender and age. Lobely made the point that he was seeing a much younger spread of competitors. Driving this has been to joining up of a number of market initiatives as the industry has tried to attract new talent. The Challenge has worked with a number of organisations to attract schools, youth organisations and other groups. It has also launched a new programme to train people to help run more challenges to attract new and emerging talent.
A need to widen the talent pool
Chinnery made the point that we often miss the wider picture with cyber security talent recruitment. It is not all about computer science degrees and geeks. There is a real need for lawyers, psychologists and people who understand different types of human behaviour. To gain access to them there is a need for different types of competitions.
To get to these people you need a different approach to competitions. One of these is Cyber Security Imagine That! It's all about how do you imagine cyber security. Chinnery says they have had songs, poems and even photographs that capture people's view of cyber security.
Attracting talent is a complex problem and something that both Lobely and Chinnery are focused on. They want to break down stereotypes and barriers. This means talking to teachers and parents telling them about the breadth of the industry. Both of these groups need to understand just how wide the field is and realise that there are serious career paths on offer.
To hear more of what Lobely and Chinnery had to say listen to the podcast.
Where can I get it?
obtain it, for Android devices from play.google.com/music/podcasts
use the Enterprise Times page on Stitcher
use the Enterprise Times page on Podchaser
listen to the Enterprise Times channel on Soundcloud
listen to the podcast (below) or download the podcast to your local device and then listen there