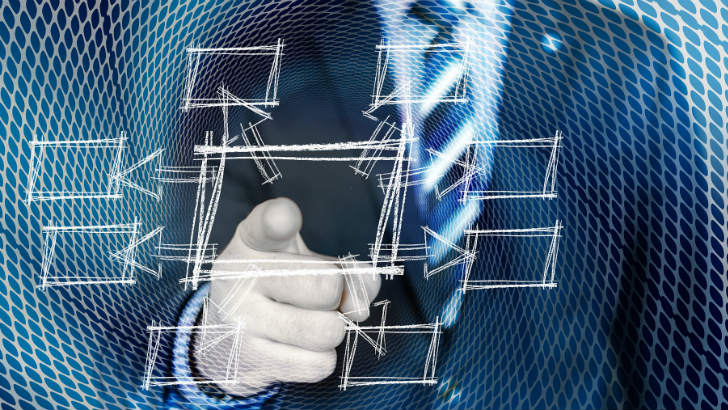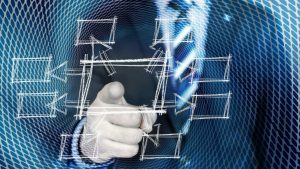 As more systems are required to compete in today's environment, more data is spread across siloed systems. This causes major challenges for service operations. It is becoming a requirement for business leaders to understand the implications of a disparate technology architecture. The first place to start is identifying the key systems of record. A system of record can be understood as the authoritative data source for an organization.
There are four key systems of record in a modern services tech stack:
Operational System of Record
Customer System of Record
Financial System of Record
People System of Record.
The following will take a deeper dive on the components that make up the operational system of record.
Introducing the Operational System of Record
Undoubtedly, the single largest systems opportunity for services organizations today is to build their technology environment around an operational system of record.
By bridging core planning, executional, project accounting and analysis systems in a single operating environment, organizations are able to experience dramatically improved visibility, predictability and agility. This digital infrastructure also becomes the heart of the organization. It can improve processes by packaging best practices into the frameworks, guidelines, analytics and insights required to successfully operate a fast-moving services firm today.
Another key component of the operational system of record is it incorporates Collaborative Work Management (CWM) functionality. This is in addition to traditional PSA components such as resource planning, time and expense and project accounting. The introduction of these collaborative tools contextualizes all the actual work and communication performed across the delivery team, including contractors and clients.
In addition, CWM allows key communication around projects to exist on one platform. It creates a strategic hub for services operations. Integrating these tools into your operational system of record facilitates rapid communication with both contractors and clients. This allows workers to have a one-stop shop for all their collaborative needs.
The Operational System of Record Enables the Following Functionality:
Resource Management
Project Management
Contextualized Collaboration
Project Accounting
Real-Time Business Intelligence

Four Major Benefits of the Operational System of Record
The quickest way to digitize a services business and increase its strategic impact is to modernize day-to-day operations. The emerging model is to unify all critical functions of services delivery into a core operational system of record. This enables professional and marketing services organizations to operate with greater agility, predictability and precision,
1. Better Operational Execution
The operational system of record provides a platform to execute the entire project lifecycle, from forecasting to invoicing. With all of this available in a single system, real-time data is available to empower every person in the organization—not just management. Teams can make informed decisions that improve the outcome of their work.
For example, a project manager can see if a project's budget is running over and has options on how to correct the course. One option is to play out different resourcing scenarios to see if that will improve project margins. Or they can put in a change order for the client to approve to account for the additional scope that has crept in. This agility empowers teams and is impossible to achieve without a core operational system of record that marries detailed project planning, execution and project financials.
2. Improved Agility
A cloud-based operational system of record ensures that every person has access to the same information (dependent on permissions), from anywhere in the world. This dramatically improves alignment and collaboration with remote employees, subcontractors and clients. Now the organization can go anywhere.
3. Elevated Financial Performance
With every project managed as a profit and loss statement, and project financial information available in real time, the result is elevated financial performance. This means higher margins, optimized utilization rates and sharpened forecasting.
4. Improved Client Satisfaction and Retention
An operational system of record improves on-time, on-budget delivery of projects, which is what clients want most. In addition, given the trust it helps establish, some buyers will naturally gravitate towards providers that adopt this new, increasingly transparent and explicit approach. Furthermore, inviting clients to engage in this core system increases client engagement, alignment and accountability in the overall success of a project.
To learn more about the operational system of record, read our most recent ebook:
Transforming the Services-Centric Tech Stack.
Note: This article first appeared on Mavenlink.com
---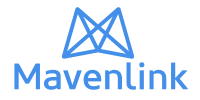 Mavenlink provides enterprise-class Software as a Service (SaaS) that transforms the way services organizations work. With projects, financials, collaboration, resource management, and business intelligence in a single unified environment, teams using Mavenlink are able to connect, collaborate, execute, and thrive like never before.